Steal this proven sales copy formula to increase sales and revenue.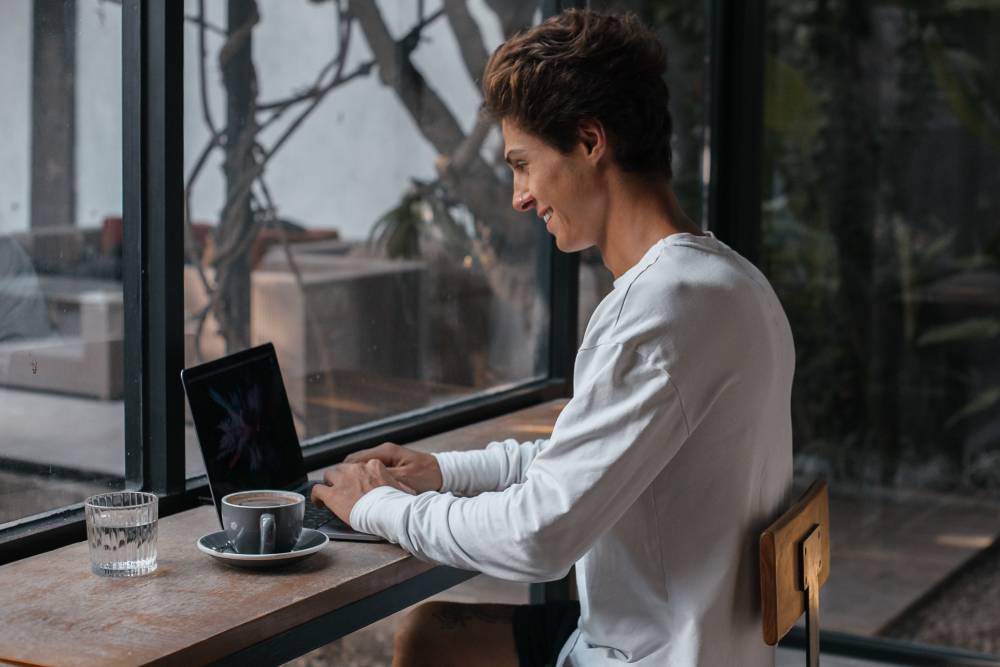 No matter how valuable a product or service is – an offer doesn't sell itself.

Compelling sales copywriting needs to communicate the value of the offer to incentivize the audience to buy.

So, mastering how to write effective sales copy is an invaluable copywriting skill. It helps you increase sales and revenue for your clients – which leads to happy clients and more projects for you. Plus, promote and sell more of your own services.
What Is Sales Copywriting?
To put it simply, sales copywriting is the content that compels readers to buy a product or service. Sales copy directly leads to sales and ultimately helps a business meet their revenue goals.1

This type of copy comes in different forms, like…

An email sequence that promotes a product launch
A sales page that advertises a digital course
An ad copy that compels someone to purchase a product

No matter what niche you're in, sales copywriting helps you get bigger results for your clients – and your own business.

Here are a few benefits of learning to write effective sales copy:


Results are easily trackable. You track how much revenue your content earns for your clients. This makes for a very compelling case study that attracts new clients and builds their trust.


Promote your own business. Learning to sell effectively gives you a lot of power in your business. When you create new services or offerings, you'll have the copy chops to market and promote them.


You also charge higher rates for copy that directly leads to a sale because you show the direct return on investment.

Let's say that a digital course creator hires you to write a sales page for their online course that costs $2,000. If you charge $2,000 to write the sales page, the client would see a 100% return on investment after just one sale.

And when you showcase results you've gotten in the past – clients likely won't hesitate at your price *which is the best feeling.*

So, how do you make your sales copy skills as effective as possible to get big results for your clients and charge more for your services?
5 Strategies for Writing Effective Sales Copy
Sales copy is critical because it can make or break your buyer's decision on whether to buy. If you have a killer product or service, you want to showcase its value so the audience can experience the benefits of buying.

So, here are five proven sales copywriting strategies – straight from the toolbox of an expert copywriter:


Compare product value.

Your reader may be deciding between your product and a different option. Help them make that decision by listing out how your offer compares.

Keep in mind that you compare the value, not just the price. Let's say you're promoting a high-quality clothing line that's more expensive than what you'd find at a fast-fashion retailer.

Help the reader see the value of purchasing an item that's higher quality and lasts much longer. You could even do the math and show how having long-lasting clothing saves them money on replacing clothes that don't last.


Highlight transformation.

Buyers justify their purchase decisions logically. But they tend to make their final decision based on emotion.

So, it's essential to highlight the larger benefits of the product or service. Along with the transformation the product offers them.

First, describe where the audience is now and empathize with any problems they're experiencing. Then, help them envision what their life looks like after they experience the benefits of your offer.


Relieve pain.

Acknowledging pain areas is essential to showing the audience you understand what they're going through. But unlike some marketers, I don't recommend over-agitating pain points.

A more ethical tactic is to focus on how your offer relieves the audience's pain. You want to really help them envision how they'll feel on the other side.

As conscious copywriters, we never want to add more pain to our audience's headspace – even in sales copywriting.


Compare your competitors (gracefully).

Similar to comparing the value of other products, comparing how your offer stacks up against your competitor's is compelling.

A simple way to do this in long-form copy, like a sales page, is by creating a chart that compares the two offers and calls out the competition.

If you don't want to call out a competitor by name, talk about the ways your offer fills a gap in the market!


Handle objections.

So, your reader is on the brink of purchasing. They love the idea of your offer… but maybe there are a few things still holding them back.

Instead of letting these objections stay hidden, bring them to light and tackle them head-on in your sales copywriting.

Handle external objections, like time commitment. But it's also vital to think about the internal objections. Such as, what are the limiting beliefs that could be holding them back?


Pro Tip: the FAQ section is a valuable place to include and handle objections. Another strategy is to include testimonials that challenge a buyer's hesitation.

Ultimately, your sales copywriting gives the reader all the information they need to consider your offer. And uses persuasive copy techniques to compel them to buy.
Become a High-Earning Sales Copywriter
Do you want to become a sales copywriter, but you're not sure where to start?

Write Your Way to Freedom has all the educational content, community support, and mentorship you need to learn how to write effective copy. And attract dreamy, high-paying clients. 💸

When you jump inside Write Your Way to Freedom, you get access to comprehensive copywriting training with step-by-step tutorials on how to write sales content like ad copy, emails, landing pages, and more.

So you never have to *guess* how to write compelling, sales-driving content.

If you're ready to level up your business, apply for a free strategy session today. We can't wait to meet you!
Want to Watch Instead?
Hop into my Youtube video to see how to write effective sales copywriting. Subscribe here for more tips on high-value copywriting skills to boost your freelancing career.
Resources: