Use Cialdini's 6 principles of persuasion to write copy that converts.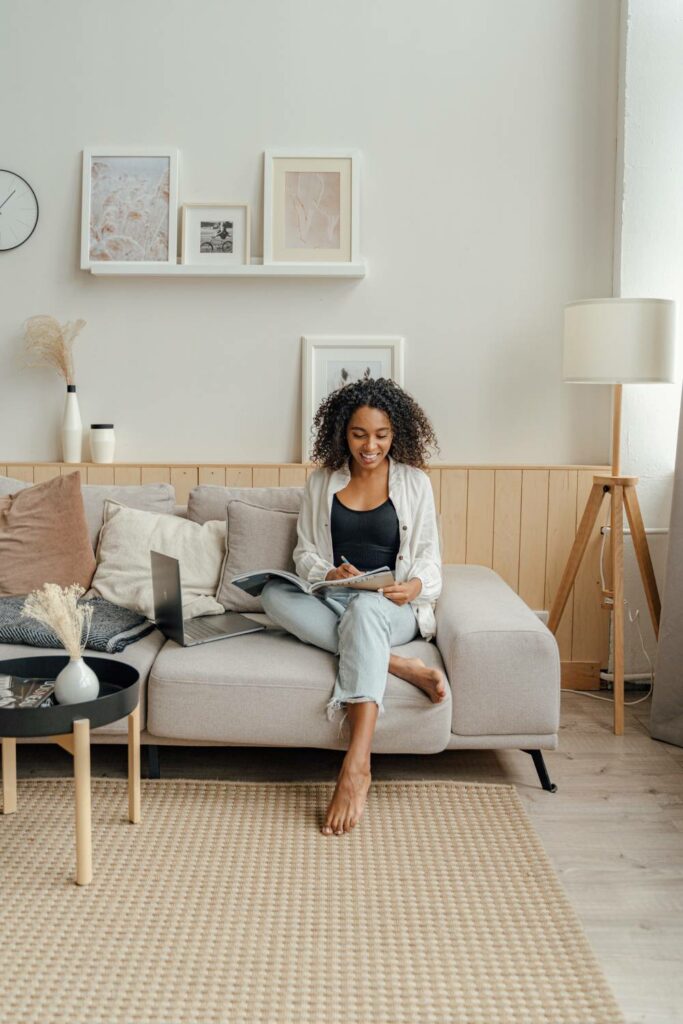 Want to learn how to make your copywriting more impactful? Study Robert Cialdini's 6 Principles of Persuasion.

Based on decades of research, Cialdini's principles provide a framework for how to influence others. By understanding human behavior, psychology, and decision-making.

These principles are essential for any copywriter who wants to persuade their reader to take action. So, this article is going to give you a deep understanding of the frameworks.

Keep reading to learn about each principle, study them in action, and get tips on how to apply them in your copywriting work (and career!).

You're going to learn:

I. What Are Cialdini's 6 Principles of Persuasion?
II. The 6 Principles: Examples, Tips, Exploration
III. Persuading for Purpose: A Note on Ethical Copywriting
IV. How to Use Persuasion in Your Copywriting Career

Maybe the thought of "persuading" someone feels a little slimy to you. And I get it because I used to have a negative perception of marketing and selling, too.

But I've learned that marketing is actually an essential part of getting valuable products into the hands of people who genuinely need them.

We're going to talk in-depth about how to use Cialdini's 6 Principles of Persuasion in an ethical way. So you can become one of the good guys in marketing that persuades for a purpose.

Using ethical tactics is how you stick to your morals as a copywriter. You can sleep well at night knowing that you're using your skills in a positive, value-aligned way.

Beyond that, ethical marketing is actually essential to driving results with your copy. More than ever, customers are smart, selective – and expect brands to have a larger purpose. Ethical tactics have helped me and thousands of my copywriting students drive bigger results.
Learn How to Build a Lucrative Freelance Copywriting Career
Get my free copywriting masterclass that walks you through exactly how I went from zero to consistent five-figure months with copywriting – with no experience and no portfolio.
Gain instant access – right to your inbox – when you sign up below. 👇
We will never spam you or share your email with anyone. In addition to the guide you'll also receive semi-regular email updates with tips, tools, offers and exclusive resources. All emails include an unsubscribe link, you may opt-out at any time. Read our Privacy Policy to see how your data is handled.
What Are Cialdini's 6 Principles of Persuasion?
If you're interested in studying human behavior, decision-making, and learning new things, copywriting could be an incredible fit for you.

It's fascinating to learn about the psychology behind what compels someone to buy a product (or take another action with the brand). Understanding how to influence people to take action makes your marketing work more effective.

That's where Robert Cialdini's 6 principles of persuasion come in.

Robert Cialdini spent his career doing scientific research on persuasion – specifically how it applies to marketing and sales. After decades of research, he distilled his findings into the six key pillars we know today.

I. Reciprocity
II. Commitment and Consistency
III. Social Proof
IV. Authority
V. Liking
VI. Scarcity

Termed the "godfather of influence," Cialdini is widely known as the expert in the science of influence. These six principles have become the foundation of how to effectively and ethically persuade in marketing.

As a copywriter, you'll use conversion tactics in your work to incentivize your readers. But you already use persuasion tactics in more than just copywriting alone.

Let's dive into Cialdini's 6 principles of persuasion with examples—and how to apply them in your copywriting career today.



I. Reciprocity

Reciprocity is the idea that people are more likely to take action when they receive something in return. If you give something away, the person may inherently want to return the favor.

How Reciprocity Applies to Marketing

Your reader is more likely to engage with your brand if you give them something for free, especially when they're first learning about you.

This is one of the reasons content marketing has become so powerful and widely used today. More and more consumers expect to see high-value information before they decide to buy from you.

Reciprocity Example

Hubspot offers one of the most comprehensive content marketing platforms. The marketing content benefits Hubspot because it helps readers find them through SEO. But it also nurtures their customers by giving away value for free.

The content platform builds Hubspot's credibility and makes readers more likely to purchase their products in exchange.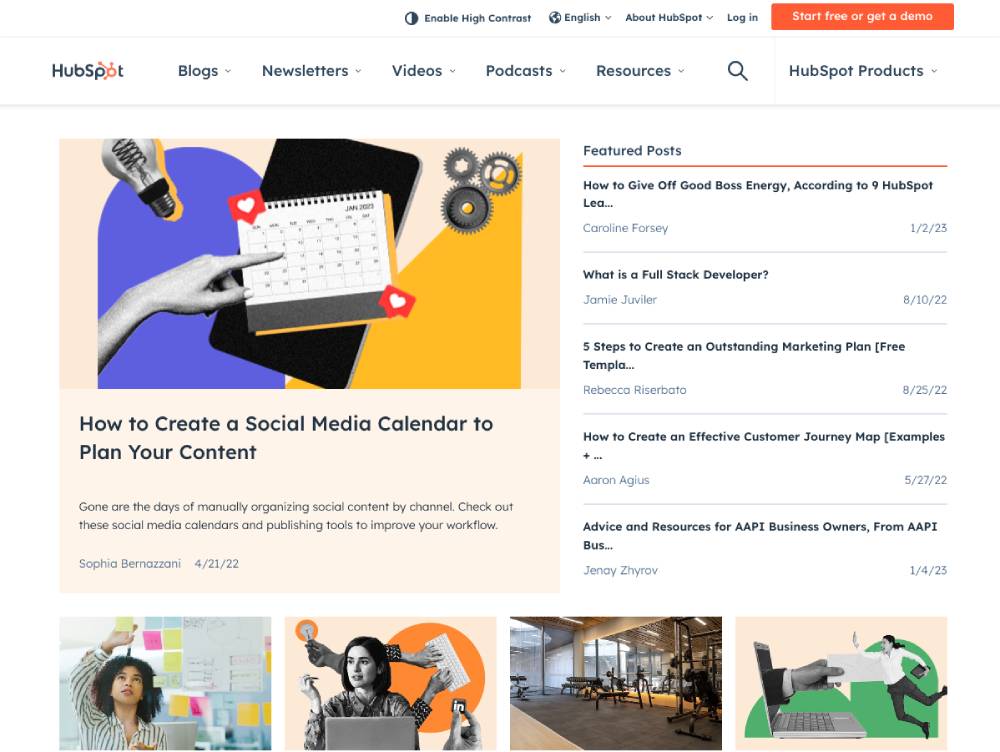 How to Use Reciprocity in Your Copywriting Career

Consider creating a free, valuable piece of content you offer to potential clients. You could include this freebie in your cold emails and client pitches. This gives the client an idea of your writing style and makes them more likely to want to return the favor by nature of reciprocity.

For example, create a social media graphic that applies to your ideal client's niche. Include the graphic in your cold email and tell the client they can use it with their audience!



II. Commitment and Consistency

You're more likely to follow through with something if you make a commitment – like a verbal or monetary commitment. Once you've made a personal investment, you don't want to break it.

How Commitment and Consistency Applies to Marketing

Commitment applies to marketing in various ways. First, always follow through on the commitments you make to your customers. Even if it's as small as sending a weekly email at the same time you promised each week.

Second, remember that your customers are more engaged after they make a personal commitment. For example, if someone purchases from you once, they're much more likely to purchase from you again.

Commitment and Consistency Example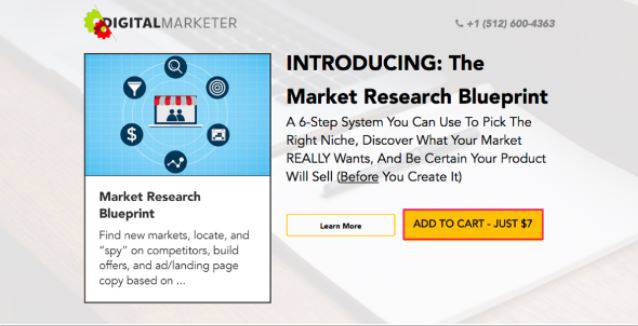 After the person signs up for the free piece of content, they're incentivized to purchase a low-ticket $7 resource. Buying this resource for under ten bucks seems like a no-brainer, right?

The strategy is that you get the person to commit to buying from you once. The brand may not earn tons of money on this $7 resource. But now, the customer is more committed and is more likely to buy more expensive offers in the future.

How to Use Commitment and Consistency in Your Copywriting Career

Boost your chances of success by working with an accountability partner. You're more likely to follow through on your goals if you verbally commit to them and share them with someone. A little bit of social pressure goes a long way in helping you focus.

Not sure where to find an accountability buddy? Consider joining a copywriting community where you can find like-minded individuals building their careers alongside you.



III. Social Proof

Humans look to other people to confirm our decisions and behaviors. Your customer wants to hear what real people think of your product instead of taking your word for it.

How Social Proof Applies to Marketing

Social proof is one of your biggest credibility drivers. You should always collect positive testimonials and results to display on your site and case studies.

Use testimonials strategically after you showcase a product, service, or offer. Social proof helps the reader visualize how the offer can change their life. Another effective place to use testimonials is to handle objections.

Social Proof Example

This is a straightforward example of powerful social proof. It state a large number of 5-star reviews and showcases a testimonial from a happy customer.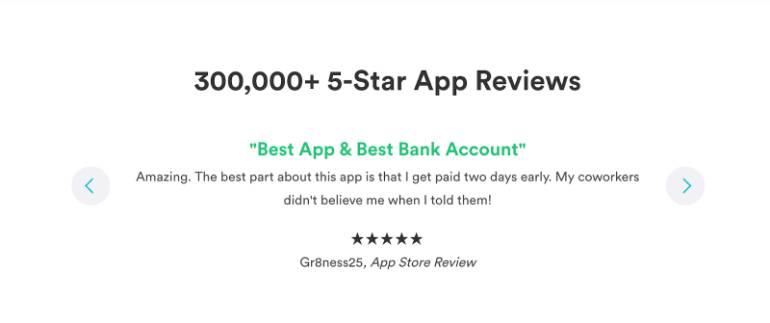 How Social Proof Applies to Your Copywriting Career

Ask for specific feedback on your testimonial form, like what was it like to work with you and the results of the project. You want to show you're enjoyable to work with. But clients will be even more likely to work with you if you showcase positive results from other projects.



IV. Authority

Authority is how you demonstrate your expertise on a subject, industry, or product. Consumers want to buy from brands with expertise and experience.

How Authority Applies to Marketing

Authority in marketing is how you show your customers you're qualified to guide them. You could demonstrate authority through thought-leadership content, highlighting the credible places you've been featured – or displaying the results of your offer.

Authority Example

Shopify demonstrates their authority with real numbers from their users. This graphic shows that millions of people trust Shopify as the platform to build their online store.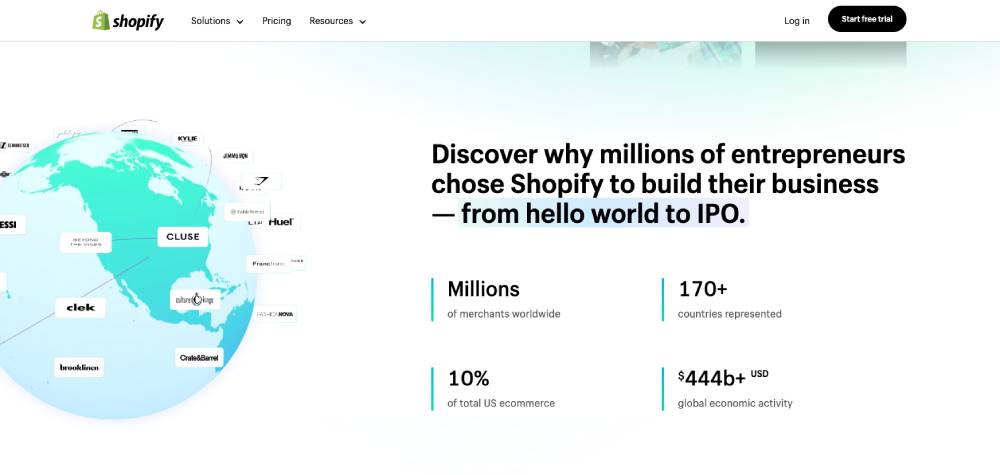 How Authority Applies to Your Copywriting Career

You don't need prior work experience to land copywriting clients. You showcase authority by demonstrating your knowledge of marketing strategy and copywriting.

For example, showcase your authority on your discovery calls. It may feel a little nerve-wracking at first, but remember, YOU are the expert. Do your research to show your client that you can solve their marketing problem.



V. Liking

Liking is exactly what it sounds like. People want to buy from people and brands they like! This is where a brand's values and mission really come into play.

How Liking Applies to Marketing

Many brands have mission statements and marketing promotions about their social good initiatives. Hopefully, brands contribute to causes because they genuinely want to do good. But stating a larger purpose also contributes to a brand's likability and reputation.

Communicating brand values and what you stand for attracts people similar to you who share those same values.

Liking Example

TOMS shoes are widely known as a brand that gives back. Their website clearly communicates their values and social good initiatives.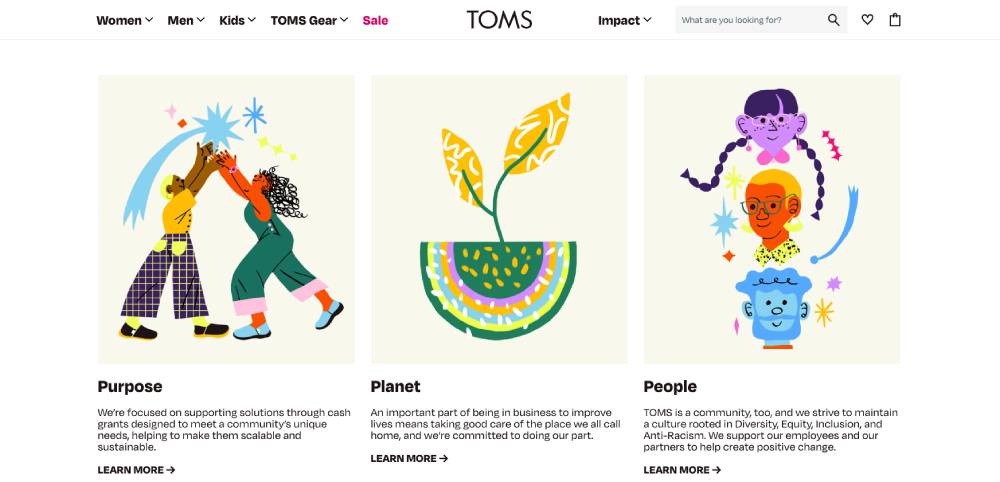 How Liking Applies to Your Copywriting Career

Let's reframe liking as the reputation you build for yourself in the copywriting industry. Boost your reputation by creating great copywriting client relationships, making the process of working with you enjoyable – and getting results for your clients. All this leads to happy clients that return and refer people to you.
VI. Scarcity

Scarcity is the principle that people are more likely to want something if they think they can't have it. If something isn't always available, they're more likely to get it while they can.

How Scarcity Applies to Marketing

A simple way to use scarcity is to communicate there's a limited stock or time to get the offer. Include the number left in stock, or add a countdown leading up to the offer closing.

But be sure to use scarcity in a genuine way. For example, if you tell your audience a deal only lasts a certain amount of days, stick to your word. If you extend the offer, your audience might not believe you next time.

Scarcity Example

Scarcity is a very commonly used tactic in e-commerce. Brands give the customer a notification if the item they're viewing is low in stock.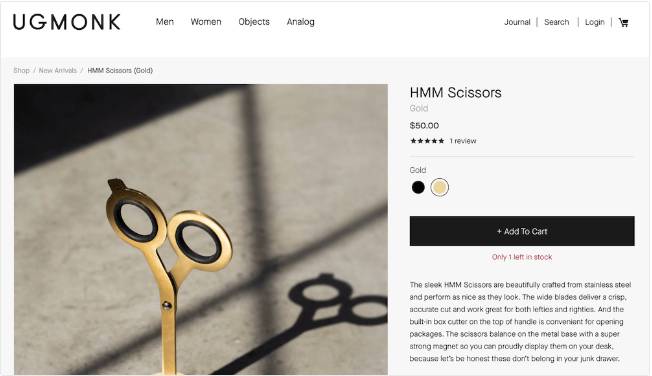 How Scarcity Applies to Your Copywriting Career

You know when you send out a copywriting project proposal and don't hear back for a while? Let your potential clients know they only have a limited time to book their project dates. This instills urgency to work with you now instead of waiting for your next availability.
Purposeful Persuasion: A Note on Ethical Copywriting
Effective copywriters that are skilled at persuading people have an ethical responsibility. It's your job to make sure you're promoting valuable products and brands you believe in.

Robert Cialdini himself established ethical guidelines for using the 6 principles of persuasion. He knows how powerful the science of influence is and wants it to be used for good.

Ethical copywriting is not only the right thing to do, it actually drives bigger results. Customers want to engage with brands that have sound values and stick to them.

So, here are Cialdini's nine ethical guidelines for using the 6 principles of persuasion – and how they apply to copywriting specifically:1


Be truthful. Don't fabricate any information about the product, offer, or service you're promoting. Be sure to fact-check and be honest!


Forgo manipulation of others. Never exploit your audience or compel the reader to make a decision that isn't right for them.


Forgo manipulation of facts. Always accurately portray a product or offer and the information about it.


Use the principle(s) that already exist naturally in your situation. For example, don't instill scarcity and urgency if there isn't a reason to. Be sure to align your messaging with the truth.


Use the principle that demonstrates what is wise for all concerned. Always have your customers' best interest top of mind.


Refrain from using any Principle in a way that could injure your relationship. Your relationship with your audience is the most important asset. Committing to your ethics builds the trust with your audience.


Inform (that is, educate) people into agreement. Give your audience all the facts and information needed to consider the offer and make their own decision.


Ensure any "contrast" used is relevant to the situation. Make sure that the comparisons you draw in your marketing are accurate and applicable.


Own up to any mistake ASAP. Mistakes happen, even in marketing. The best thing to do is be honest with your audience and state what you'll change in the future.


Use these ethical guidelines to write copy you're proud of. I always tell my copywriting students that it's up to us to be the good guys in marketing.

Maybe you strive to be an ethical, conscious copywriter. But how do you know for sure the brands you're promoting are genuinely valuable?

Here are a few ways to make sure the brand and your copywriting are ethical:


Read product reviews. Consumers leave reviews when they're happy with products. But they're even more likely to leave reviews when they're unhappy with a product. Take a look at the reviews to see if the offer genuinely helps someone.


Test out the offer. If possible, try out the actual product or offer. It's very normal to ask a brand to send you a product or give you access to their offer. This ultimately helps you sell the offer more effectively and discover if it seems genuine.


Be considerate of pain points. Effective copywriting shows how the product solves a pain area or problem. But, make sure you never create more pain for your audience. Study how to focus on relief and joy in pain points and not agitation.


Trust your gut. Does your intuition sense something is off with a client or project? Whether it's on your first discovery call or an email down the line, trust your gut and walk away from situations that feel wrong. There are plenty of other opportunities.


I once ignored a bad feeling about a client, and ultimately it led to more frustration later on. If that happened to you, you're not alone. Most of us need to experience something like this to learn to absolutely trust our gut feeling!

The more you're in tune with your intuition, the more successful and fulfilling your copywriting career is. You trust and move towards the decisions that feel aligned with you, which is how you create a career you love.✨
How to Become a Conscious Copywriter
Persuasive copywriting leads to more sales, conversions, and results for your clients. And showcasing results propels your career as a freelance copywriter.

That's why Cialdini's 6 principles of persuasion are a key pillar of my copywriting course, Write Your Way to Freedom. The course explores Cialdini's principles and many other integral copywriting theories in depth.

Instead of scouring the internet, you have all the copywriting training in one place. Get workbooks, practice sheets, and feedback from other members.

Plus, learn exactly how to land clients, pitch value-aligned opportunities, and more.

Apply for a strategy session to learn how to join our community of conscious copywriters. We're persuading for a purpose – and building our dream lives in the process. Do you want to join us?

Resources: