Becoming a service provider is one of the best ways to break into entrepreneurship in 2023 – here's why.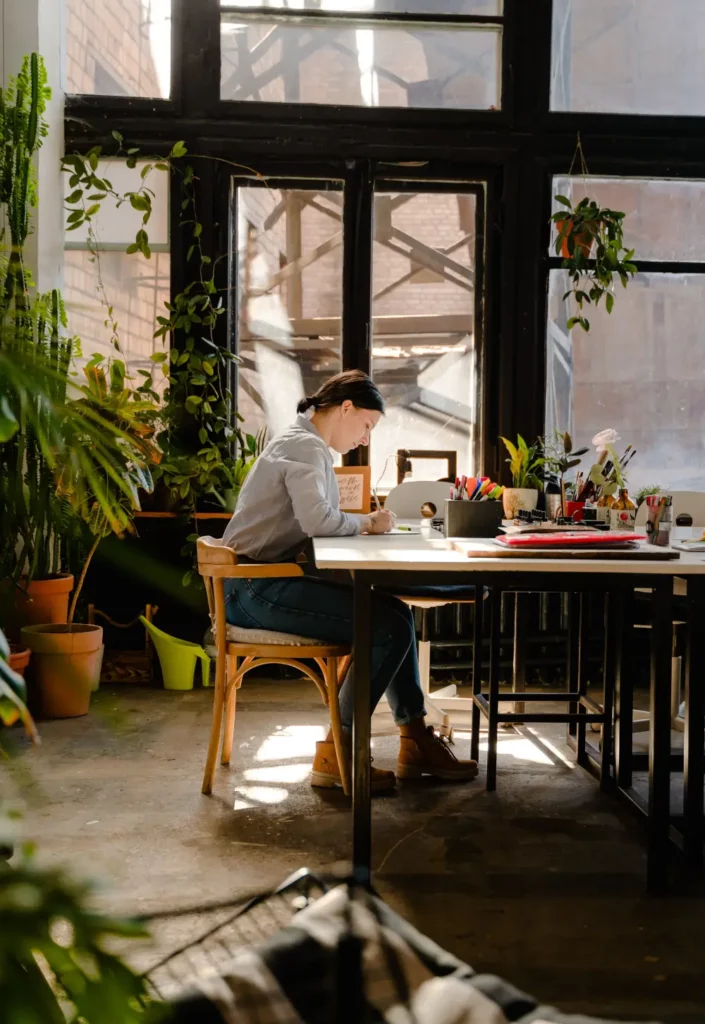 Are you fantasizing about becoming your own boss?

Maybe you're a busy parent who wants a job that enables you to stay home with your kids or offers more schedule flexibility. Perhaps you want more freedom and a sense of purpose in your daily life. Heck, maybe you're even looking to triple your income!

Whatever the reason, I have good news for you: entrepreneurship has never been more accessible than it is right now. There's an abundance of opportunities and countless resources to learn from. Plus, the barrier to entry, aka the cost to get started, is lower than ever.

So, where do you begin?

This article is here to offer you a proven, sustainable way to break into entrepreneurship by becoming a quality service provider. This is one of the fastest, most effective ways to start working for yourself and earn an income as you become an entrepreneur.


I. The Truth About Learning How to Become an Entrepreneur
II. Benefits of Breaking Into Entrepreneurship as a Service Provider
III. How to Become an Entrepreneur by Providing Services
IV. How to Become an Entrepreneur in 3 Months or Less


I've helped over 5,300 students break into entrepreneurship and start earning money in as little as three months by becoming freelance copywriters. Many of these students have gone on to earn 6-figures as high-level service providers and even develop their own brands.

This article shows you how to become an entrepreneur using any skill you offer as a service. Whether that's copywriting, design, virtual assistance, social media management, or more.

Helping folks like you become entrepreneurs so you can set your own goals, schedule, and daily life is one of my biggest passions – and I can't wait to show you how.
Want to learn how to build a sustainable freelance copywriting career?
Get my free copywriting masterclass to learn exactly how to launch your copywriting career with irreplaceable skills, build your client base, and get consistent five-figure months  – starting with no experience and no portfolio.
Gain instant access – right to your inbox – when you sign up below. 👇
We will never spam you or share your email with anyone. In addition to the guide you'll also receive semi-regular email updates with tips, tools, offers and exclusive resources. All emails include an unsubscribe link, you may opt-out at any time. Read our Privacy Policy to see how your data is handled.
The Truth About Learning How to Become an Entrepreneur
You caught the entrepreneur bug, and now you're dreaming about working for yourself.

Maybe you want to learn how to become an entrepreneur so you can work fewer hours and earn more money. Perhaps you want the freedom to travel, spend more time with family – or simply have more control over your life.

But have you noticed how all the social media posts and videos make entrepreneurship look like a walk in the park?

These days, we're bombarded with messages about dropshipping, digital product sales, affiliate marketing, Airbnb hosting – the list goes on. They make it seem so easy and passive, but deep down, you know it's anything but.

You might have tried a few of these tactics yourself, only to be left wondering if there's something wrong with you when it doesn't instantly work out.

Here's the truth that social media doesn't show you: any path you choose in entrepreneurship takes intention, consistency, and a solid strategy to see results.

Now, don't get me wrong. It doesn't mean it will take you years to make it happen.

In fact, many students in my copywriting education program have become successful entrepreneurs in as little as three months. But they did it by following a proven path and working their butts off. It's definitely not the overnight success everyone makes it out to be.

I won't be one of those people who claim that the method I'm about to share is the absolute best or the ONLY way to make it as an entrepreneur. There are plenty of different approaches that *could* work if you put in the effort and stay consistent.

But I am going to introduce you to the idea of starting your entrepreneur career as a freelance service provider. This is a sustainable, fulfilling, flexible career path. 

The best part? There's an exact step-by-step plan for you to follow to build a rewarding entrepreneurial career filled with incredible benefits.
Benefits of Breaking Into Entrepreneurship as a Service Provider
A service provider refers to an individual who offers specific services or expertise to clients or customers. As a service provider, you leverage your skills, knowledge, or abilities to fulfill a particular need or solve a problem for others.

For example, a freelance copywriter writes marketing materials like blog articles, email marketing, social media ads, and more. The copywriter offers their services to multiple clients, working on a contract basis instead of an employee.

As a freelancer, the copywriter has flexibility over their own schedule, workload, and hours. And they're delivering a high-value service that's helpful to brands who might not have the desire or budget to hire an in-house copywriter, but they pay for their services as needed.

In today's thriving gig economy, there's a growing demand for support and services. You can capitalize on it by learning how to become an entrepreneur who offers quality services that people need.

Here are a few of the many benefits of breaking into entrepreneurship as a service provider:


Gateway to entrepreneurship. Entrepreneurship can feel overwhelming, especially if you're unsure where to begin. Starting as a service provider offers a clear and structured path. It provides direction, allowing you to learn about the landscape and gain valuable insights into the market and client needs.

Being a service provider doesn't limit you to that role forever – and it serves as a solid foundation you can evolve from. Eventually, you can expand your offerings and adjust based on what you learn.



Relatively quick path to income. If your goal is to eventually develop a brand or products, that's fantastic. But building a product and growing an audience takes time and consistency. This can often take months before you generate substantial income.

Providing services to brands is a proven way to earn a substantial income in a shorter time because you're solving an immediate need. You could even become a service provider to earn income while you develop your other ventures.



Flexibility and control. Offering services on a contract basis allows you to have the freedom to set your own schedule, determine your workload, and choose the projects or clients you want to work with. This level of autonomy gives you the power to align your career with your preferred lifestyle and priorities.

Being a service provider lets you customize your work to suit your needs. Whether you prefer a flexible working schedule, the ability to work remotely, or the freedom to pursue personal interests alongside your work.



Abundance of opportunities. Like I said, the gig economy is on fire right now. More than ever, people want to learn how to become an entrepreneur or start a brand. And all those brands need support like marketing, admin work, and so much more.

More than 5 million people applied for LLCs in 2022. And as a service provider, you only need around 3-4 clients to make up a full-time income. This means there's plenty of available space and opportunity in the market.



Relatively low startup costs. Launching a service-based freelance career is a relatively low investment compared to starting a product-based brand. You don't need to buy products, office space, or the usual expenses of starting a brand.

As a service provider, you only need to invest in a few tools upfront. With a website, invoicing system, and potentially online training, you can learn how to get started as an entrepreneur.



One of the deeply gratifying things about offering services is the genuine impact it has on others. It feels very satisfying to be seen as a trusted partner to your clients, guiding them through challenges and magnifying their reach.

Nowadays, many online narratives seem to sidestep this fulfillment factor. The internet is flooded with ads showcasing lavish lifestyles – painting a picture that wealth is the sole measure of entrepreneurial success.

Don't get me wrong, you can absolutely earn a high income as a service provider.

Many of my copywriting students double or even triple their 9-5 salaries in the first year, and earn over 6-figures on their services alone. I firmly believe that you deserve to be in control of your earning potential and achieve maximum wealth.

But at the end of the day, money only goes so far as a self-motivation tool.

It's much more inspiring and fulfilling to learn how to become an entrepreneur with a career that feels deeply meaningful, interesting, and rewarding.

Becoming a freelance service provider is a fantastic option for someone who wants to love their work *and* have more purpose, flexibility, and income.

You get to work towards something meaningful and use your skills in a way that helps others. And it supports the life you want and your financial goals.
How to Become an Entrepreneur by Providing Services
As a freelance service provider, you offer your clients a unique service that helps them reach their goals. To do so, you'll first need to sort out two main questions: 


What skill or service you offer
How to acquire clients


Breaking into entrepreneurship can feel a little overwhelming at first, so don't try to do it all at once. Just start with these two primary questions to guide your first steps.



1. Identify Your Core Service Offering
When choosing a skill to offer clients, it's important to balance what's in demand and what you actually enjoy. Keep that as your north star because it's well worth it to discover something that you enjoy and fulfills you.


Write down a list of the skills or tasks you enjoy doing and excel at. This could be things like writing, design, organization, or so much more.


Research each skill on the list to see if they're in demand. For example, search Google or Instagram for "freelance designers" and see what comes up.


If other entrepreneurs offer your skill as a service, this is a good sign. It's easy to fall into the trap of thinking, "Someone's already doing this, so there's no need for me." But competition is actually a good thing – it shows that there's a demand for the services.

Here are a few examples of in-demand skills for service providers to get you started:


Graphic Designer: Provide graphic design services, creating visually appealing designs for logos, branding, websites, social media posts, or printed materials.


Personal Trainer: Offer personal training services, creating customized workout plans and providing guidance to help clients achieve their fitness goals.


Web Developer: Specialize in creating and maintaining websites for individuals or businesses, offering services such as website design, coding, and optimization.



Freelance Copywriter: Offer copywriting services to clients, creating engaging content for websites, blogs, articles, or marketing materials.


Virtual Assistant: Provide remote support services to clients, assisting with tasks such as email management, scheduling, research, and organization.



Photographer: Provide photography services, capturing special moments at events, conducting photoshoots, or creating high-quality images for commercial use.


Social Media Manager: Manage social media accounts for brands, creating content, engaging with the audience, and implementing social media strategies.



This is only a shortlist of the types of services you can offer when you become an entrepreneur. Think about all the skills that would be useful to a brand and work backward from there.

Keep in mind you don't need to be an expert in a skill yet to pursue it.

You may have a service that fits perfectly with your current experience. For example, if you're already a graphic designer at a company, you could launch freelance design services.

But you don't have to stick with the skills you already know. If there's another talent you've always felt drawn to and interested in, you can cultivate and learn that skill.

You no longer need to go back to school, spending years and upwards of $20k to develop a new skill set. It's never been more accessible to learn a lucrative skill through online courses and even free resources like Youtube.

For example, if you've always loved writing, you could turn this into a profitable skill set by learning how to write marketing copy, like blog articles, web copy, and emails. This is a massively useful service that almost every brand needs to promote their offers.

Copywriting is a prime example of a skill you can learn and cultivate. I've worked with thousands of students who started out with no experience and no portfolio and started earning money in as little as three months.
Learn How to Build a Lucrative Freelance Copywriting Career
Get my free copywriting masterclass that walks you through exactly how I went from zero to consistent five-figure months with copywriting – with no experience and no portfolio.
Gain instant access – right to your inbox – when you sign up below. 👇
We will never spam you or share your email with anyone. In addition to the guide you'll also receive semi-regular email updates with tips, tools, offers and exclusive resources. All emails include an unsubscribe link, you may opt-out at any time. Read our Privacy Policy to see how your data is handled.
2. Develop a Simple Online Presence
In a traditional job market, your resume demonstrates your experience and skills. As an entrepreneur, your online presence and website take the place of a resume.

I recommend developing a simple website that demonstrates your knowledge of your subject. This helps you land higher quality clients and enables you to charge more for your work – even when you're first starting out.

Fortunately, creating a website doesn't require a degree in web design.

Platforms like Canva and Squarespace have made designing and publishing a one-page website very straightforward. It can be completed in just a few hours or days. This page should succinctly capture the services you offer, their benefits, and how potential clients can reach out to you.
3. Land Your First Clients
Securing new clients is your top priority when you become an entrepreneur.

You could have the most valuable, incredible service. But you need a sustainable way to bring in new clients to actually offer and get paid for that service.

Landing new clients or leads comes down to two main categories: outbound and inbound. 


Outbound strategies are the methods where you initiate the conversation with potential clients. Like when you reach out to them through cold pitching or networking.


Inbound strategies are essentially when you start developing your own content and marketing that attracts or brings in your clients.


Outbound is the fastest, most efficient way to get clients when you're first getting started.

You may want to lay the groundwork for inbound strategies in parallel by creating content on one specific channel – like Linkedin. But building a following and audience takes much longer than reaching out to potential clients and pitching your services.

Plus, cold outreach is awesome because you can pitch brands you'd love to work with.

Get started by developing a list of potential clients. Create an Excel sheet that includes the brand owner's name, email address, and a few ideas on how you can help them. Then, write and send them a personalized cold email.

Hundreds of my students have built 6-figure copywriting careers through cold emailing.

As you collaborate with clients, make it a priority to gather feedback and testimonials. Showcasing past successes and services enhances your chances of securing new projects.
How to Become an Entrepreneur in 3 Months or Less
Many people ask me, "How long does it take to become an entrepreneur?"

The answer varies, but there's one thing I know for sure: you reach success much faster when you have a proven path and guidance instead of navigating your journey alone.

While there are so many resources available online, it can feel overwhelming when you don't know what to do first or in which order to take them in. That's exactly how I felt when I was in your shoes – so I created a proven path to show you the way.

My copywriting education program, Write Your Way to Freedom, is the step-by-step guide I wish I had when I first started out. It includes comprehensive video training, weekly coaching support, and a community that answers all your questions.

Thousands of students have used this exact process to break into entrepreneurship with copywriting, replace their 9-5 salary, and get control back over their time and income.

Ready to learn more about Write Your Way to Freedom and copywriting? Check out my free masterclass: How to Build a Lucrative Freelance Copywriting Career (with no experience).

If you decide you want to learn how to become an entrepreneur in a different way, I support that too. If you're feeling this tug, I encourage you to follow that feeling. It's so worth it to have control over your time, headspace, and income!