Your email list is the key to reaching your audience and generating revenue – here's how to build it.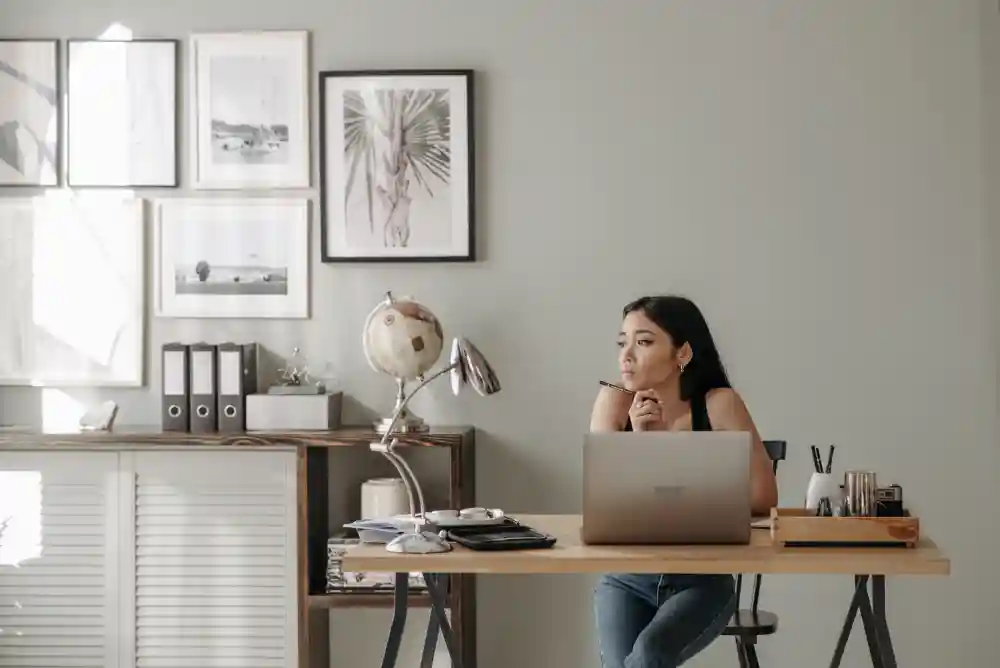 If you're starting an online business, navigating the vast marketing landscape might feel overwhelming. With so many options like social media, SEO, paid ads, and organic marketing – it's easy to feel uncertain about where to begin.

One crucial piece of advice? Prioritize growing your email list.

Your email list is the backbone of your marketing strategy, your direct link to your audience. It's where you talk with your community, get feedback, and promote your products or services.

Having an email list as an entrepreneur empowers you. When you create content and offers, there's a dedicated audience waiting to receive it.

But it takes intention and consistency to create an email list. View it as crafting a genuine community. Being on your list should feel rewarding for your subscribers, offering them immense value and making them feel welcomed.


I. Why Create an Email List? 
II. Email List Foundations: Where to Start
III. 4-Part Email List Marketing Strategy
IV. How (And Where) To Grow Your Email List


I'm proud to have cultivated an email list of over 445,000 individuals. Email is one of the focal points of my dedication and energy – so I'm able to tap into the benefits of that commitment.

For example, I recently launched a new program called "Let's Build Your Online Business." Over the last 5 years, I've helped thousands of people build profitable, impactful online businesses. And I'm proud that my own online business is featured on the Inc 5,000 list.

Now, I've packed all of that knowledge into a program designed to empower entrepreneurs to conceive and launch their own digital programs. When I went to the launch, I didn't have to wonder, "How do I tell my audience?"

The years of nurturing my email list ensured I had a ready audience to introduce it to. Whether you're a seasoned entrepreneur or just embarking, the value of an email list is undeniable.
Let's Build Your Online Business – Together!
Ready to kickstart a business that boosts your income and makes a profound impact?
I'm rolling out a monthly membership designed to guide you on starting or scaling your online venture – encompassing business development, offer formulation, and impactful marketing.
Dive into a vibrant community where mentorship meets candid conversation. You'll get valuable feedback and resources tailored for success. 
Join the waitlist to be the first to know when Let's Build Your Online Business opens!
We will never spam you or share your email with anyone. In addition to the guide you'll also receive semi-regular email updates with tips, tools, offers and exclusive resources. All emails include an unsubscribe link, you may opt-out at any time. Read our Privacy Policy to see how your data is handled.
Why Create an Email List?
Diving into the online business world, you're inundated with marketing tips and tricks.

The options are endless, with strategies ranging from organic content to cold outreach to paid ads. My advice is to pick the strategies that resonate with your energy and strength.

But amidst the plethora of advice, there's one unanimous verdict: the undeniable importance of an email list. Regardless of your chosen growth avenues, an email list is a must-have for any budding online business, and here's why:


Direct Communication: Unlike social media's unpredictable algorithms, emails directly reach your audience, ensuring promotions and updates aren't lost.


Building Relationships: Emails foster personal interactions. Continuous value-driven content nurtures trust and the long-term loyalty of your audience.


Higher Conversion Rates: Research shows email marketing has superior ROI compared to other methods. Engaged subscribers are more prone to convert.


Audience Ownership: You could lose your audience overnight on a third-party platform like Instagram or Twitter. You own your email list, ensuring consistent communication.


Segmentation & Personalization: You can tailor messages based on behavior or interests for better content relevance and engagement.


Consistent Traffic Source: Email lists can boost traffic to your site. Announcing a product or update? Emails lead to visitor influx.


Feedback & Insights: Emails offer two-way communication. You can collect feedback, conduct surveys, and glean insights directly from your audience.


Cost-Effective: Despite associated costs, email marketing is often more budget-friendly than other methods, given its potential ROI.


Re-Engagement: Captured emails enable you to re-engage with visitors who didn't initially convert, reminding them of your offerings.


An email list is a dynamic tool that can cultivate connections, boost sales, and anchor the longevity and expansion of your online business.

But email is so much more than a collection of addresses.

While it's essential to understand the technical benefits behind email, a real person is behind every email address. A person with hopes, interests, and feelings. View each subscriber not just as a data point but as someone you're having a genuine conversation with.
Email List Foundations: Where to Start
By now, you've likely grasped the incredible benefits of building an email list. It's a direct line to your audience and a powerful revenue generator.

But if you've never ventured into the email marketing world, you might be wondering where to start. And the thought of setting up email tech feels overwhelming. Been there.

Let's simplify things by diving into the technical basics.


Choose an Email Service Provider (ESP). Choosing the right ESP is your initial step. There are various options available, like ConvertKit or even course platforms like Kajabi. Each has its own set of capabilities, so select one that aligns with your goals.


Set up Tags and Segments. Consider the different types of people you anticipate attracting to your list. Creating tags and segments based on demographics, interests, or behaviors allows you to categorize your subscribers efficiently.


Create Automated Sequences. Automation enables your emails to work for you, even when you're not manually sending them. For example, you can set up a welcome series that automatically gets sent once someone subscribes to your list.


Building an email list may seem daunting at first, but by starting with these fundamental technical steps, you're well on your way to creating a powerful asset for your brand.

Now that you've laid the foundation for your email list, let's move on to the exciting part: what to actually write in your emails. And how different pieces of email content work together to foster growth and engagement.
4-Part Email List Marketing Strategy
Email list marketing is the cornerstone of a marketing strategy. But don't just send emails here and there without a plan. The most effective email marketing is cohesive and connected.

You can use emails as the building blocks of the customer journey. Each email blast or sequence plays a role in moving your customer through their decision to work with you.

Emails make the audience aware, build trust and loyalty, and incentivize them to buy.

Here are four crucial steps and sequences to incorporate into your email list marketing strategy.

To provide a practical example, I'll guide you through my email marketing strategy for my copywriting education program, Write Your Way to Freedom.



1. Opt-In Incentive:
Providing a valuable incentive in exchange for an email address is a crucial initial step in building your email list. This ensures that you're attracting the right audience and sets the tone for the type of value they can expect from you.

I offer a free copywriting masterclass as the lead magnet for Write Your Way to Freedom. This masterclass delivers genuine value, as it's crucial to deliver on the promises you made in the opt-in.

Many people have started their copywriting career using the masterclass alone. But for many others, the initial masterclass sparks curiosity about the full program.



2. Welcome/Nurture Sequence:
When a subscriber first joins your list, a welcome (or nurture) sequence builds the relationship with them off the bat. This series of emails allows you to introduce yourself, your brand, and the value you provide.

Implementing a welcome sequence can 3x your revenue for your online business. Because this sequence builds trust with your audience and makes them aware of your offers.1

Subscribers get access to my masterclass opt-in by providing their email. That way, if they don't take action after the masterclass, the conversation continues from there. Nurture emails educate them on the offer and encourage them to find out more.



3. Weekly Broadcasts/Content Emails:
Weekly broadcasts maintain and deepen your relationship with your audience. They reinforce trust, keep your brand fresh in subscribers' minds, and show your commitment to delivering continuous value.

Providing consistent, value-driven content keeps your email list audience interested and engaged so they're more receptive to future offers or products.

I send emails to my list a few times a week, often featuring content from other platforms like my YouTube channel and blog. This approach serves a dual purpose: it builds trust by delivering value and drives traffic to your other channels, benefiting them as well.



4. Launch/Sales Emails:
When it's time to promote a product or service, launch and sales emails come into play. These sequences showcase the benefits of what you're offering, address potential objections, and guide your subscribers toward making a purchase.

The impact of these emails largely hinges on the trust and value you've established in earlier stages. If you stay consistent with the earlier stages, your audience is more open to what you have to offer.

For instance, I recently launched a new program called "Let's Build Your Online Business" and successfully promoted it to my existing email list.

As you dive deeper into your email marketing journey, you might consider incorporating additional email types. There are abandoned cart emails, sunset sequences, and more. You can also create different opt-in email variations to appeal to different segments of your audience.

But if you're just starting out, focus on the four fundamental buckets mentioned above.

These foundational elements serve as a solid launchpad. It's always better to start simple and add on as you grow to avoid the overwhelm at the beginning. Wondering what to write? Check out this article next for a winning email copywriting formula.
Now that we've gone over the four fundamentals in an email marketing strategy, let's dive into how to grow your email list.
How (And Where) To Grow Your Email List
You've honed your email content strategy, but the next question is: how do you consistently grow your email list? The goal is to regularly add new prospects to the top of your funnel. This increases the likelihood of conversions down the line.

Here are four different platforms and strategies that offer organic and paid opportunities.


1. Facebook/Instagram
Platforms like Facebook, Google, and Instagram provide paid ads and advanced ad targeting capabilities. This lets you get in front of your precise target audience.

I'm sure you've seen people grow organically, but I strongly advocate investing your time thoughtfully and aligning your efforts with what suits you best. Paid ads are the primary way I present my offers to my audience and grow my email list.

This approach allows me to prioritize my time elsewhere – rather than dedicating long hours to creating organic social media content. Essentially, I invest money to save time, and my audience naturally grows as a byproduct.



2. Google
Google provides various options, including paid Google searches and organic SEO strategies. Paid advertising can be effective, but it's worth noting that some users tend to prioritize organic search results over paid ads.

The organic approach to list growth on Google is creating blogs targeting the keywords your audience searches on Google. You can expand your list by attracting visitors to your blog and incentivizing them to subscribe with enticing opt-ins.

While organic SEO plays a role in diversifying my lead channels, it typically accounts for a smaller percentage of new subscribers than those acquired through paid ads.



3. Pinterest
Pinterest is more than a visual platform – it's a search engine that buyers use to find solutions and products. Like other platforms, you can use either organic or paid Pinterest marketing – depending on how you want to invest.

Offering lead magnets, infographics, or step-by-step guides related to your niche can drive substantial traffic to your sign-up pages. Smaller digital products or opt-in, such as templates and how-to guides, tend to perform exceptionally well here.

Use your lead magnet strategically on Pinterest to funnel users into your email list. For instance, if you offer a baby sleep course, you could craft a freebie like "7 Steps to Get Your Newborn Baby to Sleep" and promote that on Pinterest.



4. LinkedIn
LinkedIn is an effective platform, especially if you operate in the B2B sector. You can grow organically by consistently sharing insightful articles, participating in meaningful discussions, and using LinkedIn's publishing platform.

Just make sure to tie your content back to your email list. For example, you could craft posts around relevant topics and invite your audience to "sign up for my newsletter to receive more valuable tips like this."

Just like on other platforms, you also have the option to explore paid advertising on LinkedIn to enhance your reach and engagement.

Don't dive into all of these options at once. Pick the platform that feels aligned with you and your audience. Where are your people showing up so that you can reach them most effectively?

Then, decide whether you want to try paid marketing, organic, or a mix of both.

Whichever route you choose, remember to tie your content back to your email list. This is why an opt-in works so well – you can create content related to it and send your audience to the opt-in to learn more. 

You learn so much along the way once you get started and expand your email list. These insights become your compass for making adjustments and refining your approach for the long run.

So, embrace the learning process – it's your ticket to continuous growth!
Ready to Master Your Online Business Marketing?
Launching your brand is no small feat, and it's natural to have a ton of questions swirling in your mind. Questions like "How do I build my email list?" "Where do I even start with paid advertising?" or "How should I structure my offer?"

I vividly remember grappling with those very same questions when I started. But what if I told you there's someone ready to walk alongside you, guiding you every step of the way?

If this resonates, then the Let's Build an Online Business membership is for you.

Within this monthly membership, you'll gain valuable insights and unwavering support and community as you create and launch an online business.

We cover every aspect of this endeavor, like: 


Crafting your offer
Conducting research and testing
Mastering marketing strategies (just like this topic on how to create an email list)


And that's just the tip of the iceberg.

Ready to get support on your journey? Sign up to learn more about Let's Build Your Online Business!
Let's Build Your Online Business – Together!
Ready to kickstart a business that boosts your income and makes a profound impact?
I'm rolling out a monthly membership designed to guide you on starting or scaling your online venture – encompassing business development, offer formulation, and impactful marketing.
Dive into a vibrant community where mentorship meets candid conversation. You'll get valuable feedback and resources tailored for success. 
Join the waitlist to be the first to know when Let's Build Your Online Business opens!
We will never spam you or share your email with anyone. In addition to the guide you'll also receive semi-regular email updates with tips, tools, offers and exclusive resources. All emails include an unsubscribe link, you may opt-out at any time. Read our Privacy Policy to see how your data is handled.
Resources: