Learn how to create a copywriting portfolio that builds credibility and gets attention.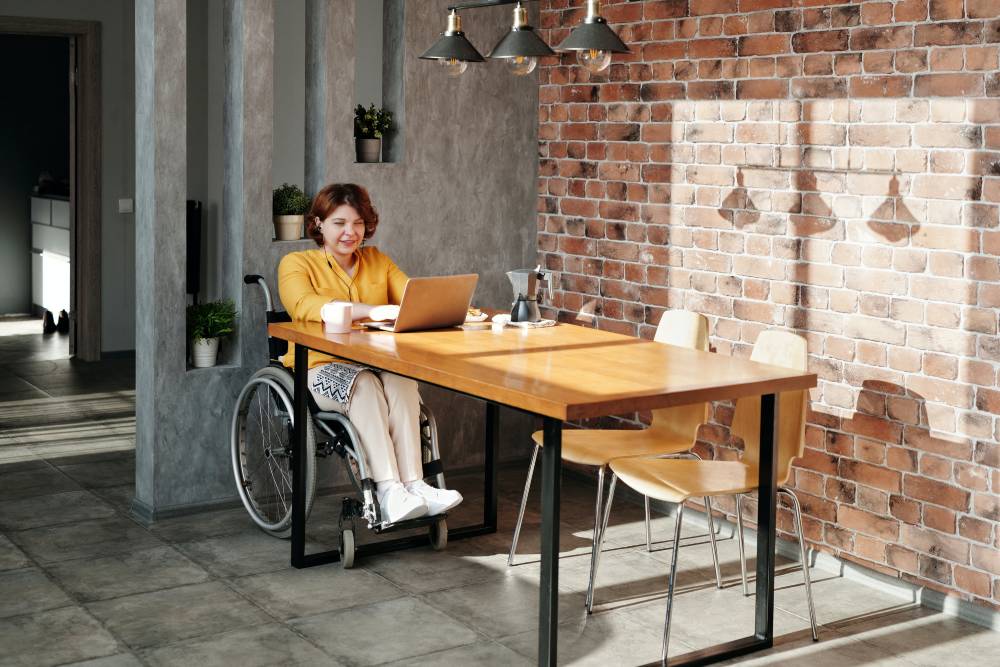 So, you've built up your confidence in your copywriting skills, and you're ready to look for your first client. There's only one thing you need to do first: create your copywriting portfolio.

Where do I start? 

What do I include?

How can I make it professional?

Lots of questions like these are racing through your head right now. And this comprehensive guide is here to answer all of them.
What Does a Copywriting Portfolio Look Like?
Let's say a potential copywriting client is interested in working with you. They visit your copywriting website to learn about your offerings, and your website copy blows them away.

You mention their pain points and how you can alleviate them. You use personality-infused words that give them an idea of what it's like to work with you. They keep thinking, "wow, she gets me," as they read through your page.

This is the exact reaction you want your ideal clients to have when they visit your site. As a copywriter, your website is your copywriting portfolio.

The great news: you don't need a certification or degree to prove your copywriting skills. In fact, demonstrating your skills is much more powerful. 

Pair your killer site copy with a professional-looking template on Squarespace, and you're in business. 🥂
6 Essential Sections to Include in Your Copywriting Portfolio Website
Once you've written your website copy, it's time to incorporate a few copywriting portfolio pieces that demonstrate your credibility.

These are six powerful building sections to include in your copywriting portfolio:


Niche-Specific Copywriting Samples. Include a copywriting sample that's relevant to your ideal client's niche. You catch their attention and let them know you can meet at least one of their specific needs.

For example, if you're in the eCommerce copywriting niche, include product description samples. If long-form blogs are essential to your clients, include a full blog on your site.


Full Copywriting Piece. Your copywriting portfolio can include snippets of different types of copy. But be sure to have at least one complete piece that clients can read all the way through. A full piece shows your skillset of storytelling, handling objections, and compelling action.

Pro Tip: link out to a piece hosted on another website when possible. A published portfolio piece looks professional and clean. If you don't have one yet, keep reading for tips on self-publishing your first piece.


Results. When you do start working with clients, always follow up on the results of your copy. Displaying results on your copywriting portfolio builds trust with your audience.

Here are three types of results you can track:


Landing Pages. If you have conversion rates for opt-ins, sales pages, or any other direct response, this is portfolio gold. It shows you can get results so don't leave it out if you have it. 


Emails. Ask your client for the open rate, click-through rate, and unsubscribe rate of the email campaign you created.

Blogs. Watch the traffic of your client's website using a tool like Ubersuggest. Did traffic increase since you started creating SEO blogs for them?


Display Reputable Clients. Have you worked with a reputable client that other clients in your niche would recognize? Display their name and testimonial noticeably on your site.

Showing the big-name clients you've worked with can demonstrate your credibility and authority in your specific niche.


Testimonials. Including testimonials on your website displays social proof that builds trust with your audience. When your audience sees that someone else recommends you, they're more likely to want to work with you.

Bonus points if their testimonial includes information about the results you got for your clients. But don't worry if you don't have results yet. A testimonial that talks about how wonderful it is to work with you can be just as impactful.


Case Studies. A case study is a short report that recaps a project and results. Numbers and results are powerful to include. But an excellent case study tells the story of how you solved a challenge for your client. 

Human beings make decisions in the emotional parts of their brains (I know, we like to think we handle things logically. But we don't). When you write a case study, evoke emotion and communicate the transformation your clients went through by working with you.1

*Important Note* be sure to get your client's permission to display their results, testimonials, and case studies on your website. You can let them know that your site is usually only viewed as a portfolio for other potential clients. Most clients are happy to say yes!

And if you don't have results or testimonials yet, don't let this stop you.

Publish your copywriting portfolio website now and update it as you grow. You can save this blog for later when you have a few clients and results under your belt. You're *this* close to getting your first client – I can feel it!
How to Create Your First Copywriting Portfolio Pieces
If you haven't written a full piece that you can display on your copywriting portfolio yet, that's okay. Here are a few actionable ways to write that first piece and display it on your site.


Self-Publish on Medium.com. Medium is a writing platform where creators can self-publish their content. You can publish your first article and then link to the post from your website. This will make your portfolio look clean and professional.

Be careful that you're *actually* writing copy though. Many Medium pieces are classified as content writing or even simple journal entries. You want your article to display effective copywriting techniques.


Ask Your Network. Everyone in your existing network that owns a business could be a potential client. Think of the business owners in your life and propose a project to them.

For example, my sister is a photographer – so I helped her optimize her website with SEO when I was first starting out.


Make a Trade. If you're just starting out, you can offer a blog for free in exchange for a backlink to your website. It builds credibility to display an article published on someone's website.

Offering an exchange is an effective way to get started. But I want to empower you to start charging for your work shortly after, if not right away. Your copywriting is incredibly valuable, and you deserve to be paid what your work is worth!

If you're feeling overwhelmed, don't worry. Just focus on creating one article you're super proud of. One day, you'll have written hundreds of pieces that you could display in your copywriting portfolio. ✨
You Created Your Copywriting Portfolio, What's Next?
The stage you're at right now is very exciting. You've got copywriting skills under your belt, and you're ready to use them. I'm proud of you!

But if you're feeling a little overwhelmed about where to start, that's totally normal, too. My course, Write Your Way to Freedom, is here to help.

The comprehensive copywriting course teaches you how to write effective copy. Beyond that, you learn step-by-step how to…


Create a copywriting portfolio
Build your value-aligned client base
Level up your copy skills


…and so much more.

If you want to fast-track your success as a freelance copywriter, sign up for my free copywriting masterclass: How to Build a Lucrative Freelance Copywriting Career.

This method has helped hundreds of copywriters launch their copywriting businesses successfully. 🚀
Want to Watch Instead?
Watch me explain step-by-step how to create an effective copywriting portfolio. Subscribe here for more tips on building and launching your freelance copywriting business!
Resources: