Increase success and fulfillment in your freelance business.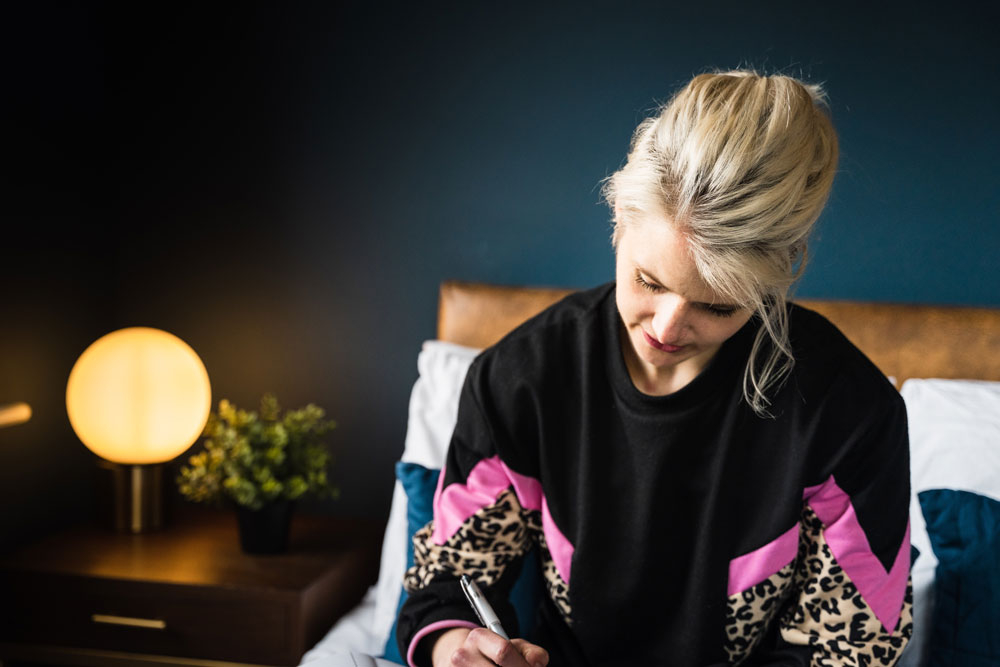 You started your business to fulfill your dream of being your own boss. You craved control over your time, workload, and clients. So, why are you feeling more overworked and burnt out than ever? 😰

If you're experiencing entrepreneur burnout, you're not alone. 

Too many freelancers leave their demanding 9-5 jobs only to put more pressure on themselves. But you don't have to hustle 24/7 to be a successful entrepreneur. Making sure your workflow is sustainable is vital to creating consistent success and avoiding entrepreneur burnout.
Challenging the Entrepreneur Hustle Culture

"Hustle in silence and let your success make the noise."
"Live every day like a hustle"
"I've got a dream worth more than my sleep"

Do quotes like these tend to pop up on your Instagram feed?

Social media is a useful tool for online business owners to share resources and ideas – but the narrative in the entrepreneur world about "hustling as hard as you can" isn't healthy.

The entrepreneur hustle is the idea that you spend all your time and energy working harder than everyone else. It suggests that the most successful people sacrifice their time and boundaries for their work. 

In the entrepreneur world, hustling tends to be a badge of honor. But hustling usually leads to entrepreneur burnout and the need to take a step back to recover.

Creating a business takes a ton of hard work, time, energy, and passion. But you CAN build a business while respecting your own mental health and personal boundaries.

Instead of hustling, work diligently and sustainably towards your goals. Then, you'll be able to uphold your goals when you reach them – instead of feeling burnt out and depleted. 

Sustainable growth is crucial to creating a thriving business that also supports the lifestyle you want.
How to Avoid Burnout as an Entrepreneur
Experiencing entrepreneur burnout is tough, and you may be feeling down right now. But the bright side is, these periods can serve as crucial turning points in your business.

Use this time to reflect on how you need to change your processes moving forward to avoid entrepreneur burnout and feel more fulfilled.


These are my top recommendations to help you avoid burnout as an entrepreneur:

Work with value-aligned clients. When you first start out as a freelancer, you may be tempted to take any work that comes your way. I totally get it – it's important to get experience in the beginning. But as you grow, be sure that you're only working with clients who align with your values.

If you're procrastinating or taking a long time to get work done, it may be time to replace that client. When you work with clients you believe in, you end up working faster and learning more.


Cultivate a business owner mindset. If you haven't set the right expectations, a client may start treating you like an employee. This leads to entrepreneur burnout if you're bending over backwards for them.

Be clear up front that you're a business owner whose time is valuable and respected. For example, I recommend you bill your projects by deliverable, not hourly. This sets the expectation that you manage your own time and hours.1


Create a support system. You started your business to work for yourself. But you don't have to take on every part of your business alone. Having a support system in place is truly helpful when you get overwhelmed.

Develop relationships with other copywriters who can take work off your plate when you're overbooked or something personal comes up. This enables your business to keep growing even when you need to take time off.


Prioritize your business first. Spend the most productive hour of your day working on your business and growth. Protecting this boundary enables your business to keep growing and become more fulfilling – even when you're busy with client work.

Plus, prioritizing your business before your clients' businesses reinforces your view of yourself as a business owner, not an employee.


Schedule breaks and rewards. As an entrepreneur, you're very focused on reaching your goals. But acknowledging your accomplishments is just as important as setting new goals.

Plan the reward you're going to give yourself when you reach your goals. This could be something small and relaxing – like getting a massage the next time you book a new client.


Separate your worth from your work. We've learned to tie our worth and success to our work. So, we tend to take it personally when a business interaction or task doesn't go as planned. Taking things personally can drain your emotional energy.

Try to separate yourself from your work, and view it objectively. This helps you let go of stress more easily.


Reflect and adjust. As I said, entrepreneur burnout is usually a sign that a part of your business isn't sustainable. Be sure to take time to reflect on what caused your entrepreneur burnout and why you're feeling this way.

Then, take action to adjust the system or process that led to you becoming burned out. Whether it's bringing on some help, working with different clients, or adjusting your work style.


As an entrepreneur, you are in control of your workload and stressors. We're quick to forget this and fall back into the cycle of overworking ourselves. But this leads you right back to the employee lifestyle that you wanted to avoid, right?

Remember, you get to build your dream business on your own terms.

Overcoming Entrepreneur Burnout Through Mindset
Are you constantly beating yourself up, doubting yourself, and overthinking? It doesn't have to be this way. Despite how it feels right now, you can combat your negative inner narrative.

Mindset is important for everyone, especially entrepreneurs who work for themselves. It's how you build the confidence and self-assurance that's vital to a successful and fulfilling business.


Developing a morning routine keeps you grounded, intentional, and aware of your thoughts.


Here are a few mindset practices I recommend including in your morning routine:

Affirmations. Combat your biggest fears and insecurities head-on through self-affirming statements. Through affirmations, you cultivate the personality traits you want.

Meditation. Develop awareness to recognize that your negative thoughts are separate from your true self.

Journaling. Reflect on any anxieties you've been experiencing. When you shine the light on your anxiety, it usually makes it feel more manageable.

Reading. Read 10 pages of a personal development book each morning. Remind yourself what you're learning and how you want to grow.


Don't trade your 9-5 boss for an even worse one: yourself. Your mindset is the most important tool for avoiding entrepreneur burnout and thriving as a freelancer.


For more guidance on creating your morning routine and transforming your relationship with your thoughts, sign up for my course: Master Your Mindset. You'll get the applicable tools to make tremendous shifts in yourself and create the life you want.

Taking a few minutes each day for mindset work is truly impactful for your overall wellbeing. So, if you want to create a thriving and fulfilling business, this course is for you.

Prefer to Watch?

View my Youtube video on how to overcome entrepreneur burnout. Subscribe to my channel for more tips on creating a lucrative, sustainable, and value-aligned business.



Resources: