5 benefits of creating freelance service packages – and how to do it.
Written By: Allegra Cook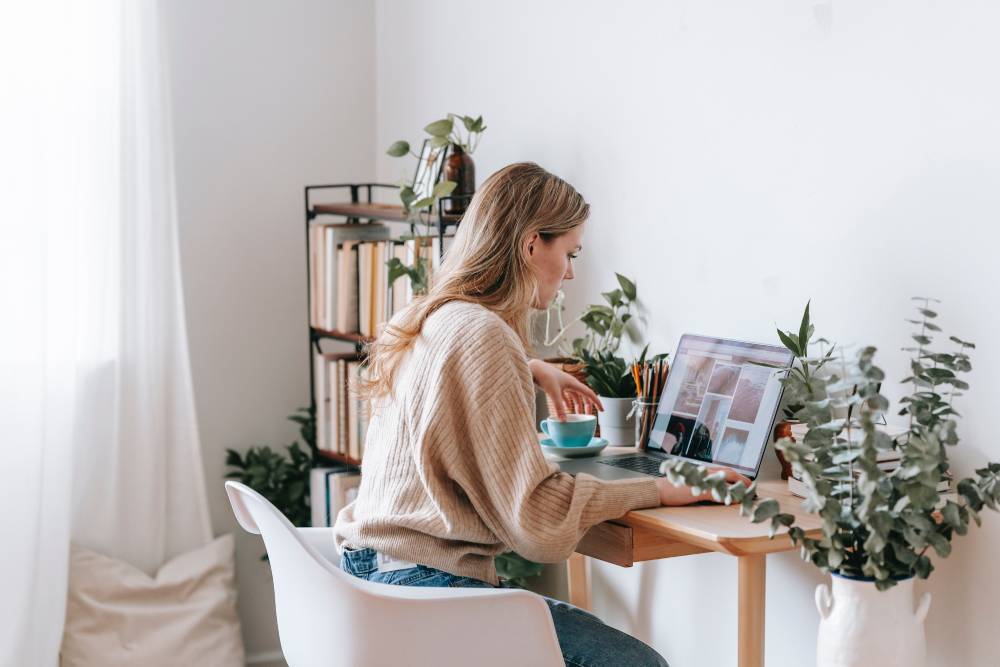 If you're like me, you're always looking for new ways to save time, earn more – and improve your client's experience and results as a freelance copywriter.

A simple way to achieve all this is to start offering freelance services packages.

Creating high-value packages allows you to charge more and do more of what you love as a copywriter. Keep reading to get exact steps and examples for packaging your services.
5 Benefits of Creating Freelance Services Packages
When I first started freelance copywriting, I listed services separately on my website. After I'd meet with a new client, I'd create a custom package to meet their needs. Sound familiar? 

The custom proposals outlined the mix of services and deliverables I recommended for the most impact on their brand and goals. 👩‍💻

Honestly, I'm really glad that I created custom packages at first – it was a valuable learning experience. With custom packages, I had to figure out what strategies met the needs of different types of brands and objectives.

You learn about marketing strategy and where your copy fits within the customer journey. Plus, being a strategic partner to your clients sets you apart as a freelance copywriter.

But I also pretty quickly learned a couple of things:


Creating custom packages for every potential client took a lot of time and energy.
I often recommended a very similar mix of deliverables for different clients.

Now that I had a solid understanding of marketing funnel strategy, I decided to bundle my freelance services. I stopped marketing my services separately and offered packages instead. These packages combine the services that work best together to make the most impact.1

Stay tuned for actual freelance service package examples you can implement. For now, here are the five benefits I discovered about creating bundled packages:


Save Time. Instead of creating custom strategies for new clients, recommend your existing packages. It takes much less time to tweak a package based on a client's needs than to create a net-new proposal every time.


Earn More. A freelance service package should communicate the value of combining deliverables. This makes it easier to sell more of your services to each client and earn more overall.


Get Bigger Results. Packages combine the deliverables that build on each other to have the biggest impact on your client's goals. Results make your clients happy and build your credibility as a copywriter.


Enjoy Your Work. One reason I started creating packages was to focus on the types of copy I enjoy working on. I no longer offer every kind of copy. Instead, I'm able to charge more for specific types of copy because I provide a high-value package.


Creating freelance services packages also gives your client conversations clarity and direction. I like to create specific bundle packages for my various ideal clients. Then, I can talk about the packages that meet their needs in pitches and discovery calls.
Types of Freelance Services Packages
Your freelance services package should aim to provide huge value to your clients.

Here are the two main ways I package my freelance services – and how I balance my time between both offerings.


One-Time Packages
There are tons of potential clients in need of copywriters for one-time projects. Such as a website copy or a sales page for their upcoming launch. Creating one-time packages ensures you're set to provide clients with a seamless experience within a specific timeline.

A lot of admin work is involved in onboarding and working with a new client. So, instill a project minimum and offer high-value types of copy for one-time projects.

Let's say a client wants you to create their website copy. Instead of listing your price per page, you can offer them a larger package that provides more value. For example:

The Two-Week Brand Building Intensive


1x Brand Messaging Guide – to establish a clear, cohesive brand voice.
5x Pages SEO Website Copy – to attract organic leads and compel them to take action.
Optional Upgrade: 1x Welcome Email Sequence – to grow your engaged audience.


Challenges of One-Time Packages: If you only offer one-time packages, you need to consistently find new leads. This is totally achievable but something to consider. When you create a great client experience, you'll get returning clients and referrals.

Benefits of One-Time Packages: You get to work with new clients often. If you enjoy getting to know different types of brands, one-time projects could be exciting for you. Plus, this format makes it easier to focus on one client at a time.


Retainer Packages
Retainer clients are the clients you work with consistently on a monthly basis to help them grow.
A client may come to you with an idea of the content they need for their brand. But you can offer them a package that includes all the content you know will have the biggest impact.
For example, many clients want to grow their brand awareness through SEO blogs. Instead of listing your price per blog, here's a package example that provides more value:


The Organic Growth Booster:
4x SEO Blog articles – to boost site authority and ranking
4x Accompanying posts to promote articles – to drive traffic to the site
1x Google analytics report – to track progress and adjust goals. 


Challenges of Retainer Packages: If you suddenly lose a retainer client, it can result in an unexpected dip in your income that month. You can absolutely replace a client through cold emailing, but it may take some time.

Benefits of Retainer Packages: Having clients on retainer means you know you'll work together each month, giving you a base income you can rely on. Plus, you get to know your clients and their brand on a deeper level.

How do you decide what type of freelance service package to offer?

Personally, I love working consistently with brands I truly believe in. But I also like the challenge of getting to know new brands and making new connections. That's why I've enjoyed creating a hybrid model where I balance both retainers and one-off projects.

I handle all my retainer work in the first two weeks of the month. These two weeks are the busiest of my month because I'm working on more than one brand at once.

Then, I reserve the second two weeks of the month for one-off projects and marketing my own services. I make sure to use some of this time to look for new clients for my one-off project slots the following month.

The takeaway is that you get to run your freelance copywriting career the way you choose. Creating freelance services packages actually gives you more control. Because you can offer the types of copy and process you enjoy. 🙌
Ready to Take Your Freelance Services to the Next Level?
If you're ready to boost your income and impact as a freelance copywriter, I can't recommend Write Your Way to Freedom enough. Sarah's course taught me everything I know about writing effective copy. And also how to continually grow and up-level my business.

For example, the Next Level Offer lesson in the course teaches you exactly how to create your packages. So you can provide more value, save time, and earn more.2 When you join the course, you get:


Comprehensive Learning Modules. I continually go back and reference the lessons inside the course to keep my copy skills top-notch. Plus, I love checking out the new resources that are always being added to the course.


Community & Support. The community truly has your back, which is so unique. Other copywriters ahead of me in their careers have answered my questions and helped me create new freelance services offers.


Do you want to take all the guesswork out of creating a lucrative, fulfilling freelance copywriting career? Then I can confidently say that Write Your Way to Freedom is for you. 👏

Apply for a strategy session to learn more and get your questions answered about Write Your Way to Freedom.

Resources: 
Sarah Turner, Write Your Way to Freedom