Learn how to fix inevitable freelance mistakes like a pro.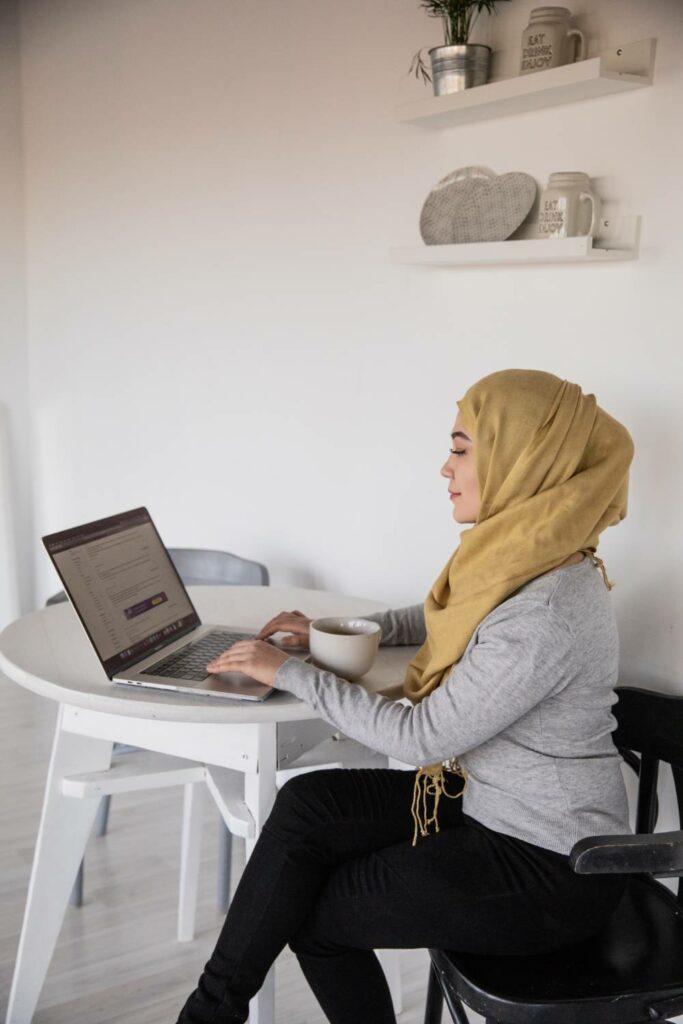 You made your first work mistake as a freelancer. And you're thinking, "should I just pack up shop and give up now?" 😭

Of course not! I know how scary it feels to be in your shoes. But the truth is, occasional work mistakes are inevitable – even for the most experienced freelancers.

The professional thing to do is to solve the mistake and learn from it for the future. So, here's how to resolve your mistake with clarity, class, and confidence.
Your Mindset About Freelance Work Mistakes Matters
You care about your clients and the quality of your work as a freelancer. So, it can be jarring when you experience your first work mistake.

Maybe you…
Weren't able to deliver the work by the deadline
Didn't deliver the quality the client expected
Forgot to send your client a contract or invoice
Realize you and your client aren't a good fit

Oof, it stings. A pit forms in your stomach, and you start to get nervous. I've been there.

Take a deep breath, friend. 🧘

You are human. You're doing the best you can with the information and experiences you have at this point in time. You're learning, growing, and trying each day – you can be proud of yourself.

We need more creative and hardworking people like you to stay in business. So, I'm not letting you give up after one work mistake.

The first thing to do is take a step back and care for your mindset.


Let Your Emotions Flow. When you first make a work mistake, you might have a lot of feelings. You may need to cry it out, get upset, or feel anxious – and that's okay. Trying to push away your emotions usually doesn't help.

Allow yourself to feel your emotions for an allotted amount of time, and don't take action until you're out of the emotional state. Remember, you're not an employee, so it's perfectly acceptable to take 24 hours to respond.

You can sleep on your thoughts and come back with a fresh outlook in the morning – trust me, you'll feel much better after a night of sleep.


Relieve Stress. Experiencing a work mistake can activate your body's sympathetic nervous system. This system triggers your body's stress response, also known as your fight-or-flight mode.

If you're feeling triggered, take long and deep breaths. Deep breathing increases your oxygen flow to your brain and calms your sympathetic nervous system. In turn, your body exits the fight-or-flight mode. You can even use a guided meditation or breathwork app to help.1


Join a Community. We tend to be our own worst critics, so it can be helpful to get an objective perspective on the situation.

Share what happened with your freelance community. They can help you work through the next steps and realize you're not alone. Voicing the facts out loud can even make you realize the mistake wasn't as bad as you thought.


Separate Yourself From the Mistake. We tend to tie our self-worth to our work, which amplifies emotions when we make a mistake. Detaching your identity from the work saves you a lot of stress as a freelancer.

This process also helps you not take client feedback personally. When you're open and receptive to client feedback, you grow your relationships and writing skills.

The first time you make a mistake at work can be overwhelming. Incorporating these mindful techniques can help you ease your stress.

It's always better to wait to respond with a calm mindset versus when you're in fight-or-flight mode. Over time, you start to approach challenging situations with ease and confidence.

Process your emotions, but try not to dwell on your work mistake. Remember, occasional errors or misunderstandings are completely normal. It's also an incredible learning lesson you probably wouldn't have learned otherwise.

This is not the end, my friend. You have countless more projects, opportunities, and clients, in your future. 👏
4 Steps to Fix a Work Mistake
You took some time to feel your emotions and adjust your mindset. Now, you're ready to pick yourself up and take action to solve the problem. What should you do first?

Here are four steps to respond professionally, move forward, and learn from the situation:


Own It. How do you apologize to a client for a mistake? By owning your mistakes and being proactive about solving them. If you notice the error before the client, be the first to point it out.

Clients respect you for taking charge of the situation and offering solutions right away. More often than not, owning your mistake fixes it in the clients' eyes.


Hire Guidance. Do you need to learn how to make the quality of your work stronger? You can hire a copywriting mentor who can give you advice.

You can learn a ton in a short amount of time with a mentor by your side. View the situation as an investment in your long-term skills and confidence.


Issue a Refund. I usually recommend you try to resolve a work mistake with a client. But in some situations, it's best to go your separate ways.

If a client is being unreasonable, or you don't align with their values, it's okay to walk away. You can issue a refund and get started looking for your next project.


Learn From Your Mistakes. Enter: the most crucial step. As an entrepreneur, you're constantly getting outside your comfort zone and learning. Sometimes, you need to make a mistake to learn how to do something the right way.

Be sure you're reflecting on the mistake and how you plan to do things differently next time.

A mistake in business doesn't need to define you. The real indicator of your character is how you move forward from the mistake.

You become a more effective business owner when you can handle these situations with confidence and clarity.

Your clients are humans, too. They respect you for approaching them with a problem-solving attitude. If a client has no tolerance for an occasional mistake, they're probably not the right fit!
Shifting Your Freelance Mindset
Imagine your self-confidence is like a big rock in the ocean.

Some days, the ocean is calm and peaceful, with small waves tapping the rock. Other days the currents are strong, with powerful waves relentlessly crashing into the rock. But on both days, the rock remains where it's planted – staying strong throughout any situation

When you have genuine self-confidence, external situations no longer affect you as strongly. The occasional work mistake doesn't affect your view of yourself – because you're confident in your skills and ability to resolve any situation.

How do you cultivate genuine confidence? Through intentional, consistent mindset work.

I created my course, Master Your Mindset, to show you how to cultivate rock-solid confidence. This comprehensive mindset course walks you through precisely how to…


Overcome self-limiting beliefs
Cultivate traits for your success
Create affirmations that build confidence

Your mindset is one of your most important assets as a freelancer, and this course was designed to help you strengthen it.
Want to Watch Instead?
View my Youtube video on what to do when you make a work mistake. Subscribe here for more tips on entrepreneur mindset and business guidance.
Resources: