Learn how to create your personal brand as a freelance copywriter – and help your clients do the same.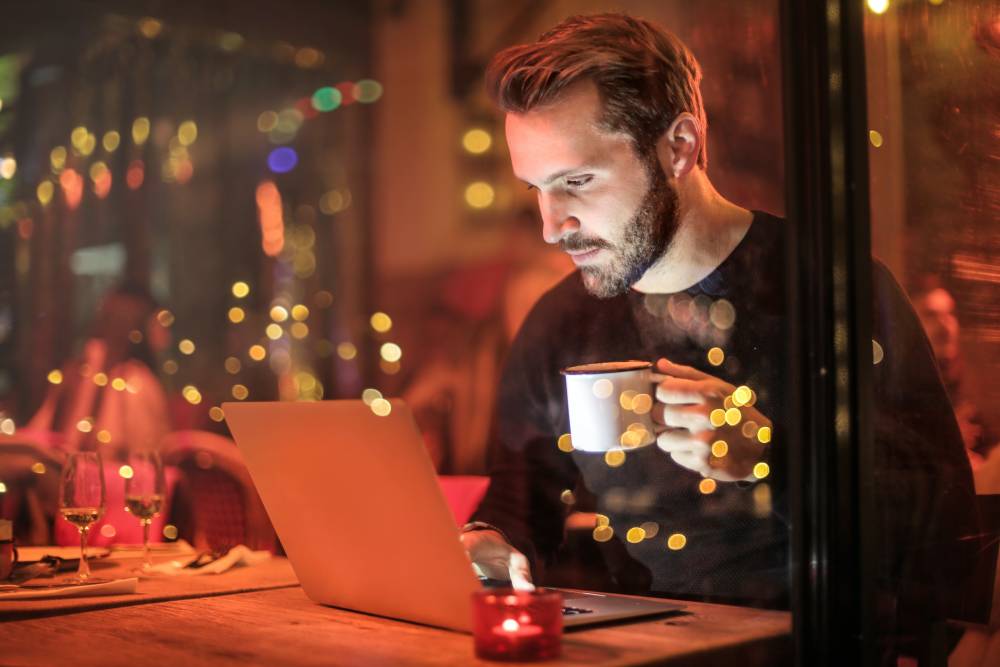 Did you know that there are over 130,000 copywriters in the United States alone?3

Don't let this worry you – there is an abundance of opportunities to go around for everyone. But with many copywriters in the field, your personal brand can set you apart – helping you stand out.

Your brand differentiates you and attracts perfect clients directly to you. Use these steps to build your personal brand and help clients do the same.
Your Personal Brand as a Copywriter
You have tons of exploring to do in your first few months as a freelance copywriter. You're discovering your copywriting niche, clients, and types of copy you want to focus on.

All this exploration work is essential to do before you set out to create your personal brand. Because personal branding is about so much more than a branded logo or tagline. 

An effective brand emulates your mission and values – and resonates with your defined audience. 

Getting clear on these aspects of your business is a crucial first step. Business clarity is the foundation that personal branding grows from.

So, it's time for a little exercise! Break out some pen and paper or a trusty Google doc, and use the prompts below to get started.


Here are the three foundational business areas to define:


Audience. Who is the one audience that you want to work with and help? Why is this important to you? If you've been a copywriter for some time, you've probably done this exercise before. In this stage, you have to go a step deeper.

A few ways to drill down into your ideal audience include…



Characteristics: Envision your ideal audience as one person. What age and stage of life are they in? What are their personality traits and qualities? If you have more than one ideal client, list them as different people.


Beliefs: What does your ideal audience believe now, and what do they need to believe to work with you? For example, potential copywriting clients need to understand that marketing is valuable.


Objections: What are the objections that may cause someone to hesitate to work with you? Stretch yourself to think deeper than obvious objections. For example, your audience may want to make sure their content has their voice.


When you're defining your ideal client, envision the person you would love to work with. You get to choose to work with people who light you up!


Mission Statement. Your mission is the larger reason behind your services. This statement defines the overall goal you're working towards and who it helps.

Here's a mission statement template to get you started: "To help [who] [achieve goal]."2

For example, my mission statement is "I help people (just like you) discover that they can, in fact, become entrepreneurs."


Core Values. Values are the fundamental beliefs that guide what you do and how you do it. When you're clear on your core values, you can define the processes and boundaries that align with them.

Let's say one of your core values is to work 4 hours a day to be free to pick up your kids from school every day. When you're clear on this value, you don't need to compare yourself to an entrepreneur working 14+ hours a day.


Getting clear on your audience, mission, and values helps you define how you want to show up as a personal brand.

When you root your brand in your intentions and mission, it prevents you from wanting to constantly change directions based on what other people are doing. 

Have you ever experienced feelings of inadequacy because you were comparing yourself to another entrepreneur? Yeah, me too. It's no good. 

If you're not clear enough on your business direction to answer these prompts yet – that's okay! Save this blog and come back to your personal branding when you feel solid about your direction. I started thinking about my brand a few years into my copywriting career.
How to Build Your Personal Brand & Voice
We tend to perceive saturation – aka competition – as negative. But I'm here to show you that saturation is actually a good thing. 

First, the number of copywriters is increasing because opportunities are growing. Every business needs effective copywriting to market their businesses online. And there are way more businesses than copywriters in the marketing world.

Second, when there's more competition, there's more opportunity to set yourself apart.

Imagine your ideal client is looking for a personal branding copywriter. They go through a few websites that all sound similar – and then they find you. 

Your unique voice, personality, and style draw them in. You stand out from the countless other writers they've seen, so they want to learn more from you.

Ready to learn how to have this magnetic effect? Here are the three key pillars of personal branding:


Brand Personality. Think about your brand as a person for a moment. Who are they, and how do they act? Do you want to appear as humorous and light, or serious and somber?

The traits and qualities of your personal brand help inform the tone of your content. If it helps, you could take a personality test to understand more about your personality. Just remember not to limit yourself based on the results!1


Brand Voice. Now that your brand has a personality, think about how it would speak. Is your voice witty and humorous, or inspirational? Of course, your voice can be dynamic – but this stage helps define a general tone you come back to.

There is nothing wrong with having a serious brand voice. I used to get down on myself for not being more humorous in my writing. But then I realized that I simply prefer to show up in the business world as more professional – and that's okay!


Brand Story. Think about your journey of starting and growing your business. What stories on this journey would resonate with your audience? Choose one that can tie back to the benefit your audience would experience by working with you.

For example, I often tell the story about how I quit my job in my PJs because I was so fed up with my 9-5. I left to create more freedom, income, and fulfillment – which is exactly what my audience wants, too.


Defining your brand personality and voice helps all your content sound consistent. Plus, it attracts clients that align with your vision, values, and voice.

Working with value-aligned clients truly allows you to be fulfilled by the work you're creating. And when you feel fulfilled, you end up doing better work in a shorter amount of time.
The First Step to Defining Your Personal Brand
Defining your value-aligned vision and goals is crucial to your success and fulfillment. It's how you stay focused on your mission and define your own version of success.

But we aren't really taught how to define our goals by our values. Too often, we learn to strive for external metrics of success and not what truly matters to us deep down.

That's why it was so crucial for me to include a "value-aligned goals" section in my course, Write Your Way to Freedom. An entire section of modules is dedicated to…


Making value-aligned goals
Cultivating a business owner mindset
Creating a morning routine to reach your goals


These steps help you get clear on how you want to show up in your business – which is the foundation of your personal brand.

To learn more, sign up for my free copywriting masterclass: How to Build a Lucrative Freelance Copywriting Career.

Learn about our community of copywriters who are building value-aligned copywriting businesses. ❤️
Prefer to Watch?
View my Youtube video on how to build a personal brand that attracts your ideal clients. Subscribe here for more tips on leveling up your copywriting skills and business.
Resources: