Learn how to create eCommerce email sequences that increase sales and loyalty.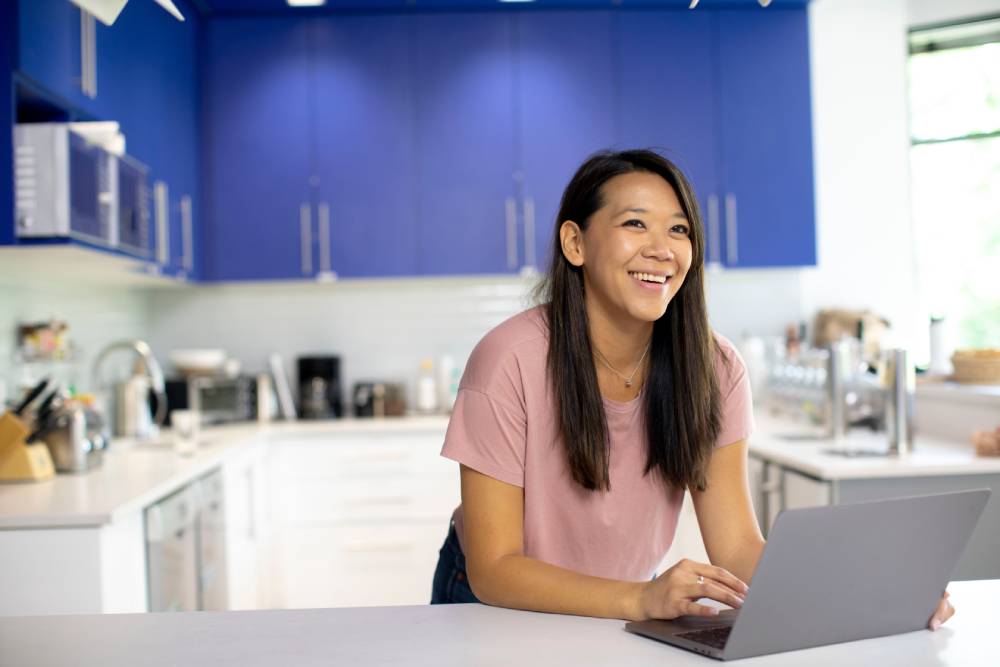 So, you decided to become an eCommerce copywriter. First off, congratulations! I know how difficult it is to choose a niche. But now you're wondering, "What types of copy could I offer my potential clients?"

Almost every eCommerce brand needs email sequences to sell its products.

Use this guide to learn what types of sequences an eCommerce brand needs and how to write them. Soon you'll have a surefire skill to offer your ideal clients. ⬇️

First, What Is an Email Sequence?
To know the importance of an email sequence, it's essential to understand the customer journey. This journey is the process a lead goes through before they decide to buy from you.

The stages of the customer journey include…
Awareness – They discover the brand.
Interest – They become interested in what the brand has to offer.
Desire – They decide they want the product or offer.
Action – Finally, they buy or take another intended action.

People default to not taking action when they're not prompted. Email sequences are a series of emails that prompt action and guide the buyer through the customer journey.1

But not every buyer begins the customer journey with the same level of awareness in your product. So it's important to know which stage of awareness your audience is in.

Here are the 5 levels of audience awareness, defined by Eugene Schwartz:
Unaware – they're not yet aware they have a problem that a product like yours could solve.

Problem Aware – they know they have a problem, but they don't yet know that a solution exists.

Solution Aware – they know there's a solution to their problem, but they're not yet aware of your product specifically.

Product Aware – they know your product can solve their problem, but they're still deciding between your brand and another.

Most Aware – they know your product is right for them, and they're likely on the brink of buying but they may need a final incentive.

Effective emails meet the audience at their current stage of awareness. Then, they guide them through the remaining stages until they're ready to buy.4

Email sequences do the heavy lifting of building trust with your audience and selling to them – often on autopilot. You can create an email sequence once and then trigger it to send to customers automatically after they take certain actions.

Sometimes email sequences last for months, even years. I've had successful email sequences last over two years, meaning my clients are growing their business without having to constantly put out content.

Effective, automated sequences save time AND increase sales from more customers. 👏
The 5 Email Sequences eCommerce Brands Need
Email sequences are especially vital to eCommerce brands since they connect with their audience in the online space. Specifically, these five email sequences play a massive role in increasing their sales regularly, which is a top priority.

Here are five email sequences to recommend and write for your eCommerce clients:

Welcome Email Sequence

When a customer opts in to an email list, this is the moment they're most likely to open an email from you. So, it's a key time to pique their interest, deliver value, introduce your story – and prompt that first sale.

Here's a general outline of an effective 5-email welcome sequence:



Freebie & Welcome –
If applicable, deliver the content they signed up for and introduce the brand. But be sure not to make it all about the business, but rather through the lens of how you can help them. Remember, your audience wants to know, "what's in it for me?"

Valuable Content – Deliver a helpful piece of content, like a blog. Don't be afraid to sell products through this email and blog. 

Brand Story – Introduce the brand and values. Build rapport and connect with them further.

Social Proof – Establish credibility and authority by showcasing a few products with testimonials.

Sell Your Primary Offer – Offer an incentive to purchase the products. And make sure you're focusing on one to prevent overwhelm.


Pro Tip: Many brands make the mistake of not having a welcome email sequence. When you're searching for potential eCommerce clients, sign up for their email list. If they don't send a welcome email within a day, send the brand a cold email and offer to write one.


Abandoned Cart Email Sequence

It's common for someone to browse an online store, add items to their cart, and leave the page before purchasing. 

Heck, I do it all the time.

An abandoned cart sequence reminds the buyer of what's in their cart and prompts them to buy it.

Here's a general outline of an effective 3-email abandoned cart sequence:



Reminder #1: Remind them which items they left behind and include testimonials.
Reminder #2: Let them know that the shopping cart expires in 24 hours.
Discount Offer: If they still haven't bought, incentivize them with a small discount.


Wait at least a few hours or a day before sending the abandoned cart sequence. It's possible the customer simply left their computer for a moment, and you don't want to nudge them too soon. 


Post-Purchase Upsell Email Sequence

Once the audience has bought something once, they're much more likely to purchase from the brand again. Following up with those customers with a nurture sequence can drive those repeat sales.

The upsell sequence consists of two emails:



Ask for feedback/a testimonial on their most recent purchase.
Recommend a related item based on what they bought.

Be sure to wait to send this sequence until they've had the time to enjoy the product. You don't want to accidentally send this before the original product has even arrived!


Reengagement/Win Back Sequence

If a customer on your email list hasn't interacted with the brand for a while, it's time to check in with them. 

Keep in mind, acquiring a new customer can cost 5x more than re-engaging an existing customer.2 So it's worth putting in effort here!

Here are three emails to include in your re-engagement sequence:


Sending worthwhile content they'd be interested in.
A reminder of the brand's value and offerings.
An incentive to interact/buy from the brand.

Send this sequence to customers that haven't bought from the brand in at least 60 days. If it's been less than 60 days, they may just be taking a small break from purchasing.


Promotional Email Sequences

The first four email sequences we covered are content you can automate. You create the sequences once and trigger them to be sent automatically after specific actions/inaction from the audience. 

Promotional email sequences are the one-off sequences that highlight specific promotions and deals.

Here's a general outline of an effective 5-email promotional sequence:


Build hype/anticipation of the sale.
Share an enticing offer with a time limit.
Give all the details + benefits of the brand.
Announce the promo is open and when it expires.
Remind the audience a few hours before the promo ends.
Brands tend to run promos around big holidays, like Black Friday. But you can write a promo sequence for eCommerce clients any time of year.

Every email sequence varies based on the price of the offer, promotion details, audience, and more. These general guidelines give you a solid starting point for each type of sequence.
Common Mistakes to Avoid When Writing Email Sequences
Now that you know how to write an email sequence, let's talk about what not to do. Here are a few tips to help you avoid common email marketing mistakes.


Always have a call to action. Tell your readers exactly what action to take after they open and read the email sequence.

Email regularly. Send weekly email newsletters to keep your audience engaged. Staying in touch makes your future promotional emails more effective.

Write genuine subject lines. Never use scammy or clickbait-y headlines. Instead, pique curiosity and deliver on the value you promise in the headline. My favorite technique is to ask thought provoking questions.

Don't use all caps. Use caps and emoji sparingly. All caps can accidentally make it feel like you're yelling at your audience. 🙊

Be personable, not personal. There's a way to tell your story and be relatable without getting too personal. Try to avoid sharing details that might make someone uncomfortable.3

Brush up on email laws. If you're writing emails, make sure you're aware of the latest CAN-SPAM act laws. Never purchase a list or email someone who hasn't opted in.


These tips apply to any kind of email marketing – whether you're writing an email sequence, one-time email, or weekly newsletter.

Email is personal. Your reader trusted you enough to give you direct access to them in their inbox. Return that trust by delivering valuable and genuine content. 💌
Learn to Write Effective Email Sequences
Learning new types of copy can be a confusing process to do on your own. I've been there.

Imagine if you had one place to get in-depth, step-by-step explanations on precisely how to expertly create tons of different types of copy?

The Write Your Way to Freedom learning portal is one of the most comprehensive copywriting toolboxes on the internet. Get access to modules that build your foundational skills and expand your skill set as you grow.

You'll learn how to write:
✍️ Email sequences
✍️ Landing pages and sales pages
✍️ Product descriptions
✍️ White papers

When you join Write Your Way to Freedom, you have access to all these lessons and so much more. We're continually adding valuable content you can access for life!

Learn more and see if Write Your Way to Freedom is a good fit for you by applying for a Strategy Session.
Prefer to Watch?
View my YouTube video on the common mistakes to avoid when writing email sequences. Subscribe here for more tips on expanding your skills and your copywriting career!
Resources: