Calling all content creators who want limitless content ideas! This blog is for you.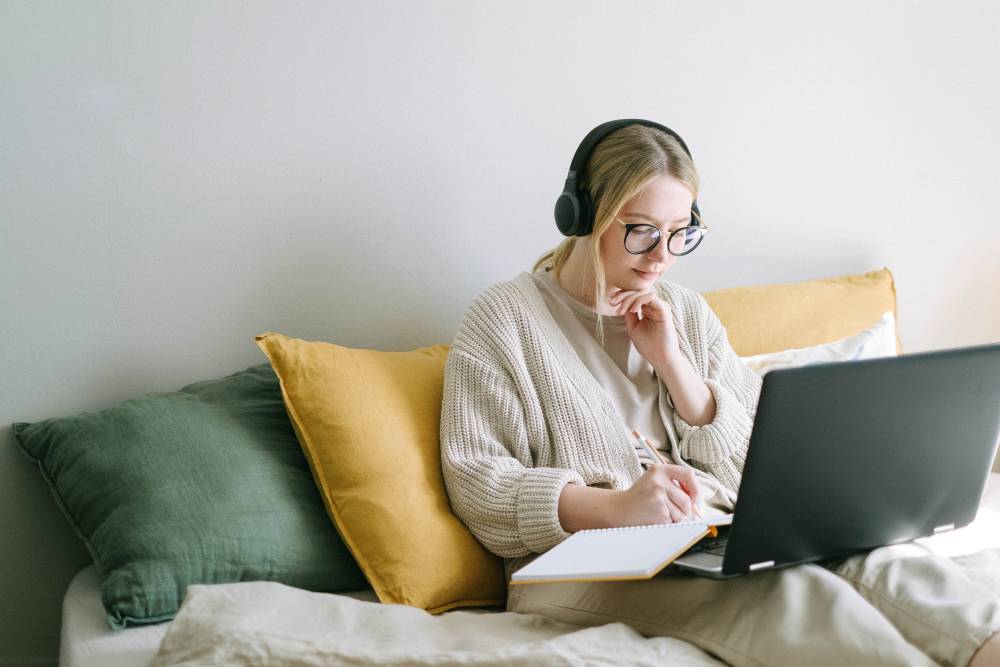 Wouldn't it feel incredible to never run out of content creation ideas again?

There's a way you can have a stream of content ideas in your back pocket whenever you need them, and I'm going to show you how. 🎉

Use these tips to create content ideas for your client projects or your own marketing! Whether you're a copywriter, social media manager, or small business owner – these proven tips help.
Process for Content Creation Ideas
Have you ever sat down to come up with a content topic you can use in a blog or social post? 

So, you decide to do some research on social media for content ideas. You start scrolling and watching people's reels. Suddenly, you realize you've spent an hour "researching" ideas but nowhere near getting your work done.

It feels like all the ideas have already been done, and you can't think of a new topic.

Does this sound familiar? We've all been there. 

It's easy to accidentally waste time researching content ideas when you don't have a trusted process. Here are two tips to keep in mind for structured ideation:


You don't need a brand new idea. We tend to put pressure on ourselves to develop something entirely new. But often, it's just as effective to take a new perspective on an existing topic.

In fact, if a topic is trending, this tells you that your audience wants to learn more about it. It's engaging to create content that answers your audience's interests in a new way.


Batch your content creation process. Researching new content ideas, creating, and editing content all in one sitting isn't the most efficient process. I recommend that you separate each of these phases.

For example, carve out an hour or two dedicated to research alone. You can come up with 4-5 topic ideas in that timeframe and add it to a running list or idea bank. 

That way, you have ideas in your back pocket instead of starting from scratch every time you need to create.

This can be as simple as a note in your phone, something that you can also add to whenever you're on the go. 


Creating high-quality content certainly takes time. But there are ways to make this process more efficient and more enjoyable for you. Having a research process and an idea bank makes content creation easier.
11 Ways to Find Fresh Content Ideas
The question, "What is my audience interested in learning about?" should guide your content ideas research. 

Effective content answers a question, solves a problem, or relates to your target audience. All these considerations give your search direction.

With this in mind, here are ten ways to find and create content ideas:


Facebook Groups. Join 3-4 Facebook Groups where your audience is hanging out. This tells you their needs first-hand and what they'd like to know more about. For example, if you're promoting a functional medicine clinic, join holistic health FB groups.


Youtube. Don't forget about Youtube. Millions of people use this platform to research their questions. Give your content topic a search on Youtube and look through the videos that pop up. There is likely a way you can offer new insights into a topic a video covered.


Frequently Asked Questions. FAQs are a fantastic place to find content ideas based on your audience's questions and needs. You could even visit some of your competitor's websites to check out their FAQs and expand on the topics.


Audience Survey. Not sure what your audience wants to know more about? Ask them in a survey. A voice of customer survey is an opportunity to find out what content your audience could use more of – directly from your customers' words. Be sure to offer an incentive to complete the survey, like a discount or free shipping.


Debunk a Myth or Misunderstanding. Create content that discredits a myth or popular trend in the industry. Doing this successfully shows your audience you have new insights and perspectives – asserting your authority and reliability.


Update Old Content. Search through the content you've created in the past and consider new ways to approach or update the topics. Updating old blog articles also shows search engines you're keeping your content relevant, which increases your SEO impact. Look out for more on SEO below.


Highlight a Customer Story/Review. Your audience wants to know that the offering they're considering has worked for other people. We are naturally drawn to storytelling. Create a case study or article that tells the story of one of your customers and how your offering helped them.


Use Statistics. Starting your content – like a blog article, Instagram caption, or Youtube video – with a statistic is a powerful way to get attention. Use a stat that may surprise the reader or get them excited for what's to come. For example: "Did you know that email generates a 4,200% return on investment?"1


Create a List of How To's. Create a list of the problems or questions your audience faces that you can solve. Write down which of your offerings can help them and how. Then, create content around your solutions.


Answer the Public. I love this tool because it's a great way to see what questions people are asking about a particular topic. Answering questions is a great way to come up with content ideas and to be helpful, which leaves a lasting impression in your reader's mind.


Bonus: The cookies, aka the text files that track your computer data, will notice you're doing all this research on your audience.

You may start to get targeted ads that relate to your niche. Pay attention to them! Your audience most likely receives the same ads. You can use these ads to expand on those topics.
How to Use SEO Research to Find Content Ideas – 3 More Ideas
What if you could know exactly what your audience is researching? You could track what topics they're interested in the most – and create tailored content that attracts them.

You can do all this with SEO research.

Search Engine Optimization is essentially using keywords to tell Google what your website or blog is about. 

Here are two benefits of using search engine optimization (SEO) to create content ideas:


Learn what your audience searches on search engines like Google so that you can customize content to their interests. SEO research is an idea gold mine!


Using SEO keywords makes your content more relevant to search engines. This can increase your content's ranking, so your audience finds you organically.


Now you know the value of using SEO to research your content ideas. How do you actually get started? Here are three foundational ways to use SEO:


Google Search. Yep, it's that simple. Search your content topic in Google and scroll down to the section titled "related searches." This section indicates what your audience searches in relation to the topic. Each of these searches could be content ideas.


SEO Tool. Use an SEO planning tool like Ubersuggest, or Google Keyword Planner. These tools can show you the phrases your audience searches related to your content topic.


Keywords Everywhere. Install this plugin into a website browser, like Chrome. When you visit different website pages, the plugin lists the keywords the content is targeting and offers related keywords.


Take a look at the list you've created with the phrases and keywords your audience is searching for. All these phrases can be content ideas – and most of the time, there are many ways to approach each topic. This means you can get countless content ideas from only one search.

If the thought of using SEO is making your head spin, I totally get it. I was also overwhelmed when I first started learning about SEO. But SEO is a content ideas gold mine – and it speeds up your organic growth. So it's worthwhile to learn about it.

And if you want to take the mystery out of SEO in only a few days, sign up for my course: Make Google Your BFF in 3 Days or Less. This workshop teaches you best practice SEO strategies in an understandable, actionable way – without the overwhelm. 

Learn how to confidently grow your and your client's businesses in your sleep. 💪
Want to Watch Instead?
View my Youtube video with tips on how to never run out of content ideas again. Subscribe here for more tips on content creation, copywriting, and entrepreneurship!
Resources: