Learn why the ECommerce copywriting niche is profitable, sustainable, and fulfilling.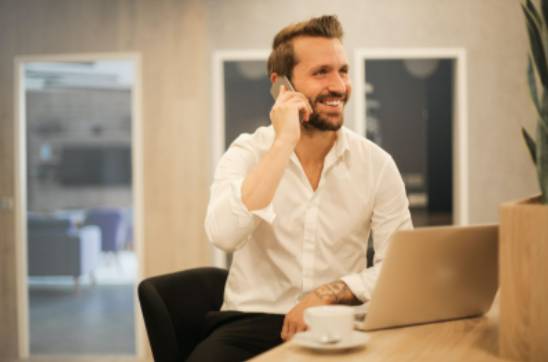 Are you stuck trying to choose a copywriting niche?

You want a niche that has it all: profit, opportunity, and fulfilling work – but you're not sure where to find it.

Allow me to make your life easier because I have the perfect niche for you: ECommerce copywriting. 🙌

This niche checks all the boxes you're looking for, and more. And as an ECommerce copywriter, you can find many high-ticket clients who know the value of your work.

Already sold? Here's everything you need to know about getting started.
First, What Is ECommerce Copywriting?
ECommerce, or electronic commerce, involves buying and selling products online. This could look like a digital program, a physical product, or even the exchange of services.1

The first ECommerce exchange happened in 1994 when a man sold a Sting CD to a friend through a website. In less than 30 years, ECommerce has exploded with growth.

Think about it, you probably do the majority of your shopping online.

You order your clothes through online stores.

You buy prints for your apartment on Etsy.

You get *let's face it* pretty much everything else on Amazon.

As a modern-day consumer, you're frequently exposed to ECommerce copywriting. The words included in an ad may compel you to buy a product you need. Or sometimes, a product you don't need.

Looking at you, random coffee mug I bought from an Instagram ad. 😂

The point is, the ECommerce industry is thriving and continuing to grow. And brands need effective ECommerce copywriting to promote their products and services.

Psst… that's where you come in.


These are only a few of the benefits of writing for the ECommerce niche:

High-Ticket Clients. Most ECommerce businesses already know they need influencial copy to sell their products.

They understand the value of persuasive, compelling ECommerce copywriting. So, they're usually excited to invest in your work.


Market Growth. The ECommerce market is expected to total $5.55 trillion worldwide in 2022. 🤯

What does this mean for you?

The opportunities are abundant and continuing to grow. The demand for effective ECommerce copywriters is not going anywhere.2


Exploratory Options. Are you still deciding which topics you're interested in writing about?

You can explore different industries in the ECommerce space. Start broad and then niche down to the specific businesses that you enjoy.


ECommerce copywriting is a surefire niche to pursue. You get the opportunity to try working with lots of different types of brands and copy. And you can choose to work with brands you believe in, which makes your work even more fulfilling.
4 Steps to Get Started in the ECommerce Copywriting Niche
Like any other niche, you want to get an understanding of ECommerce marketing to get started. But don't worry, you don't need to be an expert off the bat.

Start by researching one brand that you'd love to work with. Look for the types of copy they use, their needs, and any pain points you could alleviate. Use this information when carving out your space in the niche.


1. Choose an Initial Sub-Niche.
As I said, ECommerce has many different types of industries you can explore. But to prevent overwhelm and give your search direction, choose a sub-niche.

Start by asking yourself what topics you're interested in writing about – or what brands you look up to that feel meaningful to you.

Does personal development get you fired up? Look for brands that sell productivity journals and motivational products. Have you always loved nature and hiking? Reach out to your local outdoor store.

Find an industry that sparks your interest and focus on it. If you decide you want to pivot, you can switch focus to a different industry later on.


2. Create Your Website.
Your website is one of your most important assets as a copywriter. If you wanted to hire a photographer, you'd want to see their beautiful photos on their website. When a brand is looking for a copywriter, they want to see your copywriting skills on your site.

There are a few main areas to focus on when creating your copywriting website. Demonstrate your knowledge of the ECommerce industry and the pain points of those clients.

Pro tip: Try to include SEO keywords to help ECommerce brands find you organically.


3. Level Up Your Copy Skills.
ECommerce brands need all types of content – from website copywriting to blogs. But sales are a top priority for ECommerce brands. So, the ability to write effective sales content is crucial.

These are a few ECommerce copywriting examples to double down on to set you up for success:
Product Descriptions
Email Sequences
Landing Pages

Of course, the best way to practice is to book a project with a client and learn as you work. But leveling up these copy skills in the meantime can help you get those first few projects.

4. Acquire Clients
It's time to go after your first few clients! Don't let this step intimidate you. Remember, even the best copywriters had to start somewhere. I always recommend starting with a personalized cold email.

These are a few types of clients you can look for in the ECommerce niche:

Course creators selling digital programs, like a copywriting course
Brands selling physical products, like skincare brands
Businesses selling subscription services, like a meditation app

Once you have some experience under your belt, don't be afraid to go after the big brands! You'd be surprised at who you can work with when you write a compelling pitch.

Not sure where to start looking for ECommerce copywriting clients? Head to your promotions tab in your email inbox. You probably have hundreds of emails from brands promoting their products. Each of these brands is a potential client!

Read through the emails and look for ways you would improve the copy or strategy. Then, present this idea to the brand in your killer cold email.
Take an ECommerce Copywriting Course
Picture this: you get your first ECommerce copywriting client *woohoo!* and they want you to write an email sequence for them.

You've never written email marketing before, so you start scouring the internet for all the information you can find. But every other blog has different advice – and suddenly, you're feeling very overwhelmed.

What if, instead, you had crystal-clear, step-by-step, applicable instructions all in one place? A tool that teaches you the exact steps to effectively create…


email sequences
landing pages
product descriptions

…and much, much more.

My course, Write Your Way to Freedom, is the comprehensive copywriter's toolbox you're looking for. You learn everything you need to create effective, persuasive ECommerce copywriting. Plus, it comes with a roadmap for booking new clients.

Many of my students once stood where you are now – overwhelmed, intimated, and afraid. With my course, in a few short months, they were able to double their income through expert copywriting.

And they all started by signing up for my free copywriting masterclass: How to Build a Lucrative Freelance Copywriting Career.

It's time to take the leap, friend! If you've been hesitating to choose a niche and start writing, you no longer have an excuse. 😉

Start with ECommerce copywriting and see where it takes you.
Prefer to Watch?
View my Youtube video on the benefits of the ECommerce copywriting niche and how to get started. Subscribe here for more videos on building your lucrative, fulfilling copywriting business.
Resources: