Learn to build client relationships and spot the signs of a bad client.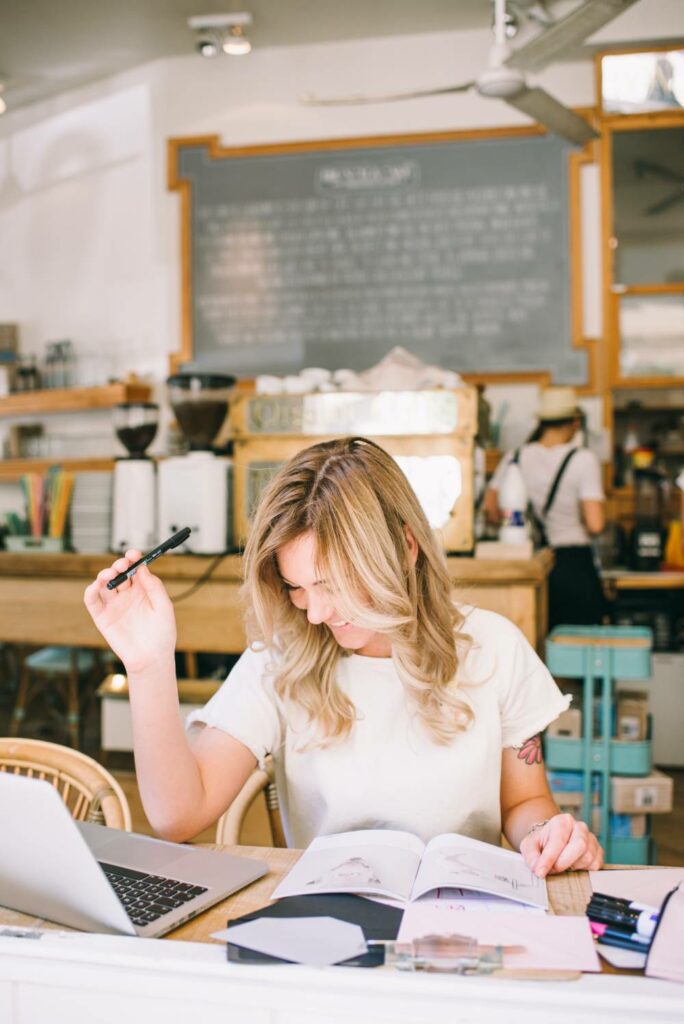 One of the most rewarding parts of freelancing is creating trusting client relationships. 🤝

When you work well with your clients, it makes your copywriting projects more effective and enjoyable. Plus, it leads to returning customers and client referrals.

But facilitating healthy client relationships is largely your responsibility as a freelancer. Without the right processes, you could start to resent your clients and work.

Here's how to create trusting, healthy work relationships – and know how to spot a bad client.
The Key to Creating Client Relationships
It's a Saturday afternoon when you hear your email ping. A new client of yours has a question about the copy you delivered last week.

Ugh. You're frustrated at the idea of working on a weekend, but you head to your computer anyway. "I'll just respond one time," you think.

But after you send your email, the client responds again. And now you've set the precedent that you respond to emails on weekends – so you feel like you have to answer. 

Maybe you start to resent the client, and you feel like they're crossing your boundaries. But the truth is, this situation is actually not the client's fault.

By responding to emails on the weekend, you've communicated that you're always available. If they don't know what your boundaries are, they won't know how to respect them.

That's why it's crucial to clearly set boundaries and expectations with your clients.

This scenario could mean outlining your working hours and not responding outside of them. Chances are, the client would have no problem waiting until Monday to hear from you. You may need to reset expectations to set your client relationship up for success.
5 Processes That Build Great Client Relationships
Are you feeling resentful or defensive towards a client? These feelings are signs that you may simply need to change a process or expectation. 

Of course, it's also essential to know how to spot signs of a bad client. If you've clearly set boundaries and a client is still not respecting them, you have the right to walk away. 🚩

Here are five processes that create great client relationships – and how to know when your client isn't respecting them:


Response Time. 

Outline your working hours, and tell your clients how quickly they can expect a response. I tell my clients I respond within 24 business hours, which is completely acceptable.

Your actions set expectations. If you respond outside of your working hours or respond right away, your clients assume you're always available.

Red Flag: If your client emails you outside your working hours, that's not necessarily bad. They could just be sending you a note when they think of it! But if a client expects you to respond outside of working hours, that could be a red flag.


Project Turnaround Time. 

Set expectations upfront on how long it takes you to complete a project. I always like to confirm the exact delivery date at the start of the project, so they know when to expect it.

Remember, there are no true emergencies in marketing. A client may ask you to complete something by a specific deadline. If you're not able to complete it in their timeframe, simply let them know your next delivery date.

Red Flag: A client pressures you to complete work in a condensed time frame without paying a rush fee. The best clients know effective copywriting takes time and are willing to compensate you for a time crunch. 


Set Proper Rates.

Your copywriting generates money for your clients' businesses. Be sure to charge rates that reflect the value of your skills, time, and copy.

If you don't charge what you believe your work is worth, it can lead to feelings of resentment. Great clients are happy to pay your rates because they know the value of your work.

Red Flag: A client expects you to do work for free or asks to pay you below your rates. I generally recommend staying away from low-paying freelance job sites. Cold emailing is the best way to work with high-paying clients.


Payment Terms.

Be sure to outline your payment terms in an email and your contract. When I start a new client relationship, I usually charge 50% upfront and 50% after delivering the content before edits.

Once we've built the initial trust, my clients pay in full upfront. Upfront payment is industry standard and easier for them. This way, they don't have to make multiple payments.

Red Flag: If you've outlined your payment terms and the client continually doesn't pay you on time. Or if they expect you to start work before sending your payment. 


Explain Your Copy. 

Explaining your decisions behind your copywriting can be very helpful for your clients. Especially if it's a longer copy or an important deliverable, like a sales page.

You can leave comments in your Google doc or record a quick Loom video explaining your copy. I've found that when I explain decisions to my clients, they usually have less feedback on the work. Because they understand the strategy behind the work.

Red Flag: Standard client feedback isn't a red flag! Feedback is part of the process, and it's crucial to learn not to take feedback personally. But it's definitely a red flag if your client delivers feedback rudely or disrespectfully.


It's our responsibility as freelancers to create expectations and boundaries for our clients. Most of the time, clients are happy to respect your processes.

If you experience a bad client interaction, take a step back for a moment. Is there a process you could put in place to avoid this scenario next time?

Every situation is simply a chance to learn how to improve and do things differently in the future. And you can always reset expectations in an existing client relationship.

If you've put boundaries in place and your client still isn't respecting them – they may not be the right fit for you. Trust your gut – know it's okay to walk away when you sense a red flag.
Master Your Freelance Client Relationships
Maybe you became a freelance copywriter because you love to write. But you quickly discovered that writing is only one part of the job.

Finding new clients and creating trusting client relationships are essential to your success. But all this may feel new to you when you're starting out.

Want to take all the guesswork out of creating your freelance client relationships? When you join Write Your Way to Freedom, you get comprehensive client-building resources, like how to:


Find clients that align with your values
Set and raise your freelance copywriting rates
Network with brands and pitch new clients


Plus, our incredible community supports you every step of the way. Not sure how to deal with a specific client interaction? Pop your question into the community and get real-time support from other copywriters.

Sound like the support you're looking for? Book a strategy session to see if Write Your Way to Freedom is right for you.
Want to Watch Instead?
View my Youtube video on how to build client relationships and spot bad clients. Subscribe here for more tips on creating a successful and enjoyable freelance copywriting career.