Your communication and copywriting skills directly relate to your growth as a business owner.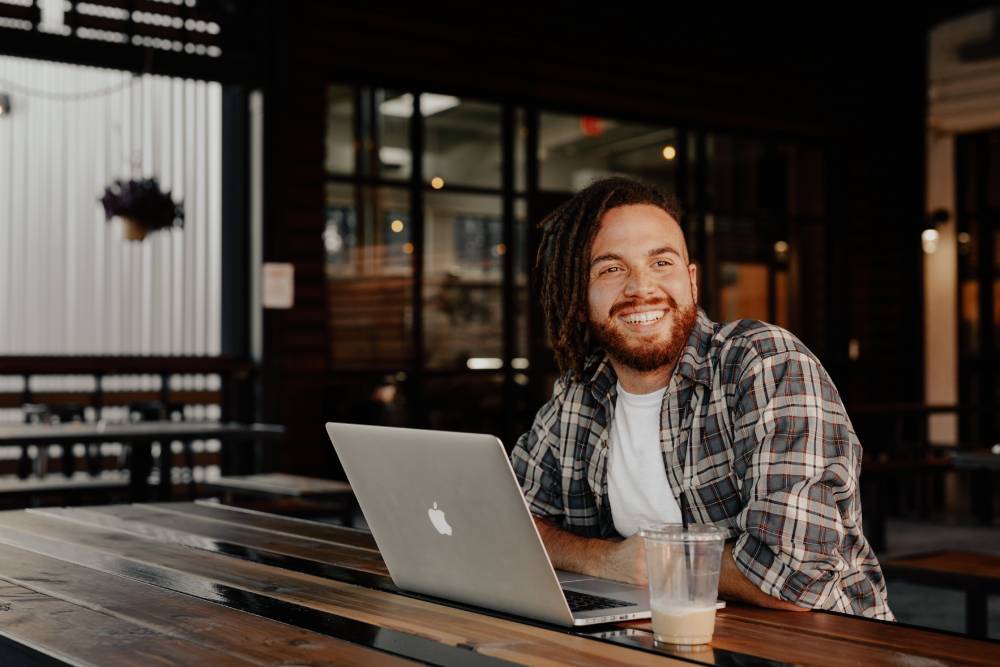 Are you ready to grow your copywriting business to the next level? 

You can try new marketing strategies and double down on client outreach, but don't forget the most important element: evolving your copywriting skills.

All too often, "expert" copywriters forget to focus energy on improving their copywriting skills. But the online world is constantly evolving, and you need to evolve your copywriting skills too. Here's how you can set yourself up for success.
The Most Important Copywriting Skill
When you first started your business, you dove deep into learning copywriting skills. You read multiple books, scoured YouTube for copywriting how-to's, and practiced all the time.

But once you landed your first few clients, your skill development started falling to the back burner. Although you're practicing by writing regularly, you're not actively adding to your skillset anymore.

Too many copywriters reach a certain level of success and forget to keep evolving. You can always keep reading, learning, and up-leveling your copywriting skills. Copywriting is a craft that you improve the more often you do it, learn, and try new things. 

So, the number one copywriting skill I recommend is to become a forever student.
Challenge yourself to:
Read that stack of copywriting books sitting on your shelf.
Invest in that online course you've had your eye on.
Say yes to the project that scares you and learn as you do it.

You don't need to learn all the skills before you take action. I always encourage my students to work with clients once they have the foundational skills and learn as they earn. Expanding and improving your copywriting skills allows you to serve your clients better, raise your prices as you grow, and evolve with the online world.

Developing the forever-learner mindset is essential to growing your business. It also gives you a feeling of fulfillment as you continue to challenge yourself and evolve as a writer.
6 Ways to Improve Your Copywriting Skills
So, you're ready to recommit to learning and improving your copywriting skills. Where should you begin? These are the copywriting skills that I've found to be the most important – the ones that even the experts forget.


Storytelling. Your audience is made up of human beings who make decisions based on emotion more than logic. Infusing more storytelling into your copy improves the connection you make with your audience and keeps them engaged.

Let's say you're promoting a fresh-squeezed juice. Instead of stating the juice is made with fresh ingredients, paint a picture for them: "Each fruit is generously squeezed to release tangy citrus flavors leaving you satisfied and refreshed without unnecessary preservatives."


Persuasive Techniques. Learn the psychology behind human decision-making to compel your readers into action. Some persuasive techniques include reciprocity, urgency, and visualization.

Understanding persuasion makes your copy more effective, so be sure that you're promoting a product you believe in – one that can really help your audience.


Active Voice. In the active voice, the subject of the sentence performs the action. Using the active voice rather than the passive voice keeps the reader engaged and moving through the page.

Pro Tip: Paste your copy into hemmingwayapp.com, it highlights your passive phrases. Then, do a search in your document for the word "will." This is almost always an opportunity to switch to a more active voice.


Short and Punchy Sentences. When you use long-winded, lengthy sentences that use too many commas, it can, despite what you may think, lose your audience's attention and… Did I lose you there? My point exactly.

Using short, punchy sentences keeps your reader engaged and moving through the page. Period. You can start sentences with "and" and "but" to keep paragraphs succinct in copywriting.


Consumer Research. Double down on your ability to research your audience's wants, needs, and desires. Speaking to one audience member makes your copy more effective, so consumer research is a copywriting skill to refine continually.

I recommend starting your research by developing an ideal audience persona. Define their characteristics, like age, gender, and stage of life. Then, you can use tools, like Facebook Groups, to understand what they're interested in learning about.


Search Engine Optimization (SEO). Knowing how to implement SEO in your copy is one of the most valuable copywriting skills. SEO is the process of targeting keywords your audience is searching, so they find you on Google.

Using an SEO strategy makes your work more impactful for your clients. Not only do you deliver helpful work, but you increase the chances of putting it in front of the right audience.


Offering SEO in your web copy sets you apart from copywriters that don't. SEO adds immense value to your services by making more of an impact – meaning you can charge more. But learning search engine optimization can be confusing.

For a crystal clear, step-by-step guide on learning SEO copywriting skills, sign up for my course: Make Google My BFF in 3 Days or Less. 

Pairing SEO with these other copywriting skills puts you on the fast track to success as a writer.
5 Ways to Improve Your Communication Skills
Your copywriting skills are essential, but communicating with your clients professionally is crucial to growing your business.


These are a few communication skills you can improve to enhance your client relationships:


Listening. Even if you become one of the best copywriters out there, don't lose your ability to listen to your clients. I've seen many expert writers start to assume they know what's best for their clients, but listening gives you crucial insights.

Plus, your job is to make an impact on the goals that are most important to your clients. Their top priorities may be different than you think, so it's crucial to listen to their needs.


Don't take feedback personally. When you're first starting out, it's easy to feel offended by client comments. And I get it – you poured your heart into their messaging and want them to love it. 

The key is to separate your emotions and self-worth from your work. If you view the work objectively, you can use feedback as an opportunity to learn and evolve your copywriting skills. Ultimately, feedback makes your clients love the work even more.2


Follow your intuition. Develop self-trust in your feelings about new clients. If you get that feeling in your gut that you're not a good fit, trust it and walk away in the beginning. This can save you a lot of headaches and heartache.

But also be careful not to mistake a straightforward client for a "monster" client. If the only problem is that they're assertive and offer feedback, make sure you're not walking away because you're taking these things personally.


Be assertive. Do you start emails with vague lines like: 

"Are you able to…" 

"Would you mind…" 

"I think…" 

Sentences like these can imply that you're doubtful of yourself and your copywriting skills.

I want to challenge you to be assertive and confident in your opinions. This doesn't mean being aggressive or angry. Taking a powerful, confident tone actually makes your clients respect you more.


When you first became a copywriter, you may have envisioned yourself only writing all day long. While you do get to make writing the center of your life, communicating with clients is also vital to growing a successful business.

Improving your communication skills helps you evolve into a business owner and avoid being treated as an employee. You've worked hard to become an expert on copywriting, and you deserve to be treated that way! 🙌
Prefer to Watch?
Watch my YouTube video on the essential copywriting skills you need to grow your business. Subscribe here for more tips on improving your copy, mindset, and client management skills.
Resources: