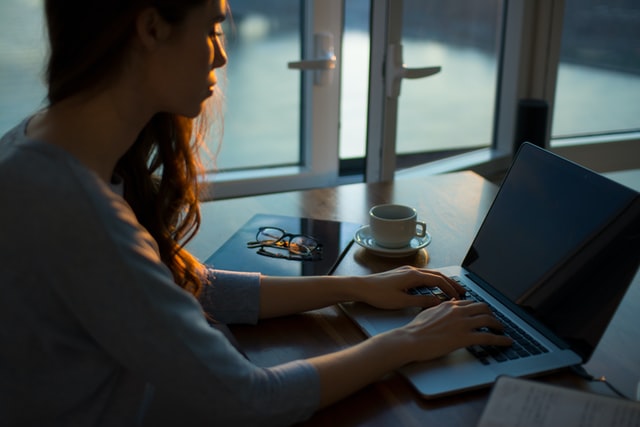 Learn the anatomy of a successful landing page.
Your client has a valuable offering to promote and you want your copywriting to earn them engagement and results. So, how do you write a landing page that converts?
An effective landing page doesn't just list the details of the offering. It uses emotive and direct-response copy to compel the reader to take the desired action now. Whether that's to purchase the offering, book a consultation, or take the next step in the marketing funnel.
If you want to improve your direct-response copy skills and get results for your clients, this blog is for you.
The Key to a Successful Landing Page
A landing page is a standalone web page that's created for the sole purpose of compelling the reader to take a specific action. Other forms of marketing, like emails or ads, lead the consumer to the landing page where they'll take the next desired step, like purchase or sign up for a call.1
For example, a landing page that sells a product or service – AKA a sales page – is where a consumer goes to actually purchase the offering. So even if the rest of the content within the marketing funnel is effective, the landing page is crucial for that final conversion.
But don't sweat it, because I'm going to show you exactly how to write a landing page that converts.
The key is to use tactics that resonate with your audience's emotions. The job of the landing page is to take the reader on a journey of transformation. It should resonate with who they are now, and describe who they'll become by taking the desired action.
Here's a quick diagram to portray this idea:

A → B
A = Where the person is now.
B = The desired person they'll become by taking the action.
Arrow = The action, which is going to transform them.

To take the audience on this transformative journey, you need to get very specific about their experiences. This means you should first create a crystal-clear picture of who your ideal client is. This is important for any copywriting piece, but it's especially crucial for a landing page.
To get started, describe your ideal client in as much detail as possible. The more specific you can get about your audience's experiences, desires, and pain points – the more effective your landing page will be.
6 Elements of a Successful Landing Page
Now that you're clear on who your ideal client is, let's talk about how to resonate with them.
Let's say that you're writing a sales page for a high-ticket item. These are the 6 elements of a successful landing page I recommend including:
1. Objections.
What are the reasons that would cause your reader to hesitate to buy this product or service? Call them out directly in your copy. Addressing these hesitations head-on diminishes your reader's doubt and builds trust.
A common example of this is to handle a pricing objection by offering a money-back guarantee policy. This addresses the objection that the customer could potentially lose money by creating a totally risk-free purchase. Once they purchase, they'll get to experience the benefits of the product or service first-hand and likely won't return it.
Stats and numbers are helpful for handling objectives, but it's often more effective to use an emotion-evoking story. Shared experiences can be powerful in establishing credibility.
2. Social Proof.
As humans, we naturally look to other people for clues and confirmation of our behavior. Offering stories and testimonials of real people who've used the product or service builds genuine credibility with the audience.
Testimonials are another effective place to handle objections. For example, if a potential objection to your product or service is that you have to be young to use it, include a testimonial of someone from an older age group.
3. Length.
The length of your landing page is generally determined by the cost and/or complexity of the product or service. If the offering is expensive or complicated, it will likely take more copy to get the reader to say, "hell yes!" This is simply because there is more ground to cover. Plus, handling more objections and offering more stories that resonate with them help them feel ready to purchase.
But don't ramble on and on – make sure you're focused on adding more value.
I've seen way too many landing pages that are super long but are repetitive and fluffy. Make sure each section is offering new ideas, benefits, and reasons for them to believe in the product or service.
4. Benefits-Focused.
A landing page can list the technical features and details about your product or service. But it's much more effective to directly tie every feature to a larger benefit for your audience.
Bonus points if you use emotion-evoking storytelling!
For example, if a feature of your product or service is that it saves the audience time – describe what they'll be able to do with that free time. If you're targeting parents, then paint a picture of them enjoying an afternoon with their kids.
5. Compelling Heading/Subheading.
Hook your reader early on by communicating the unique value/benefit of the product or service in the heading. This should explain exactly what problem your offering solves and get them interested in learning more. So, focus on their potential transformation early in your copy!
Pro Tip: An effective site for analyzing the effectiveness of your headlines is CoSchedule. Use this tool to test and optimize your hook!
6. Call to Action.
Become crystal clear on what you want the reader to do before you start writing. This is called your "call to action" or CTA. After reading your landing page, you don't want them to question what they should do next – it should be crystal clear what the next step is.
Your landing page is most effective if it focuses on one single CTA. Since you're selling a product or service in this example, this means it often leads to a cart or checkout page.
Use these elements to create a killer outline that shows the exact details that you want to include. Then, infuse storytelling into your landing page to relate to your readers.
Your audience makes purchasing decisions based on emotion. So the more you can position the offering in an emotionally compelling way, the better chances your landing page will convert!
Improving Your Copywriting Skills
Are you ready to add landing pages to your freelance copywriting services? I'm so excited for you!
If you're at this point in your copywriting journey, you have the foundation of copy skills and clients, and you're ready to reach the next level. 🚀
I love landing pages because you can easily track the conversion rates of your copy. You'll learn from those numbers and become a better copywriter. Plus you'll have stats and results to show potential clients. Hello, high-paying clients!
Learning new skills and improving your craft is crucial to your success as a freelance copywriter.
That's why my course, Write Your Way to Freedom, shows you exactly how to create a lucrative copywriting business – and level up your skills as you grow. With lessons on deliverables like landing pages, email sequences, and product descriptions.
To learn more about expanding your copywriting skills, take my free online copywriting course: How to Build a Lucrative Writing Career – with No Experience.
You'll be crushing conversion rates in no time!
Watch: Landing Page Tutorial
Watch my Youtube video to learn exactly how to write a landing page. Subscribe here for tons of tutorials on writing different types of copy and building a value-based copywriting business.
Resources:
Mailchimp: Landing Page