The ultimate onboarding client checklist for freelance copywriters.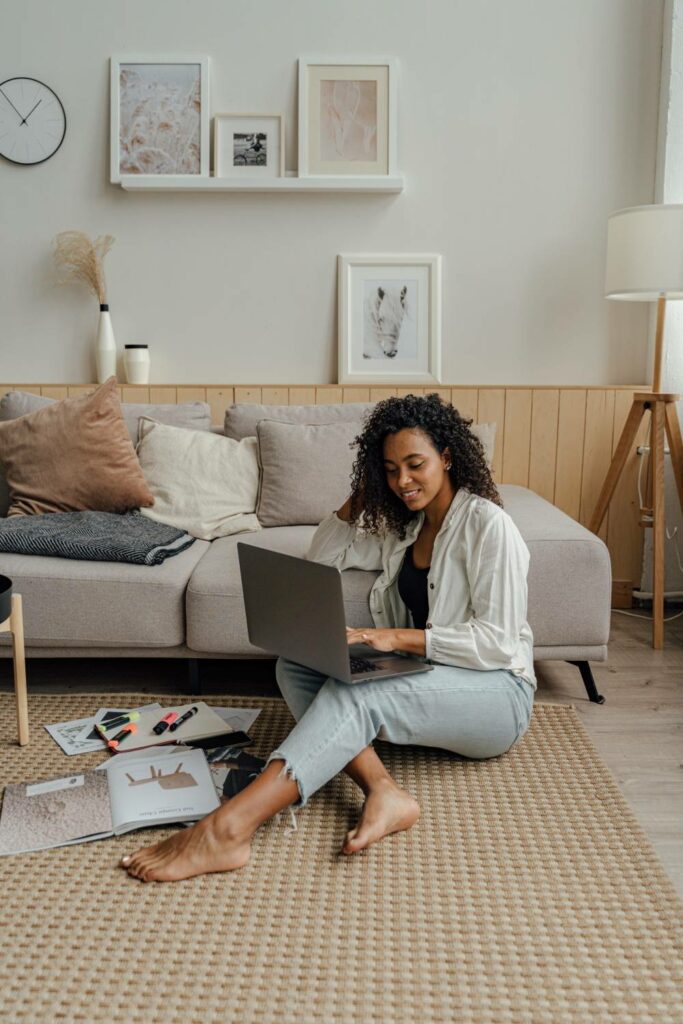 Want to know one of the best ways to make yourself a sought-after freelance copywriter?

By upgrading your client onboarding and experience. Onboarding is the steps you take to integrate a new client into your processes.1

Why is onboarding important? You could be an *incredible* copywriter. But if your clients feel like your process is disorganized, they may not want to work together.

On the flip side, if your client onboarding is simple, seamless, and positive, your clients want to work with you over and over.

Not sure where to start? I'm sharing with you five key steps to use in your client onboarding. But before we get into the practical tips –let's talk about how to frame your mindset around client onboarding.
Your Mindset About Client Onboarding
If you know me, you know I believe that mindset is one of the most crucial aspects in all areas of your life and career.

Here are a few things to remember:


There's no one-size-fits-all approach. Like everything else in freelance copywriting, there are so many different ways to successfully onboard your clients and create positive experiences for them.

These steps work for thousands of my copywriting students and me. But as you work with more clients, you'll discover what works best for you, your energy, and your process.



Seamless client onboarding takes practice. Client onboarding may initially feel awkward or uncomfortable – and that's okay! It may take a few tries to smooth out all the kinks in your process.

Give yourself permission to use your first few clients as a learning experience. You can even ask clients for feedback on what they think about your process, so you can improve for others.



View your freelance services as a professional business. Help your clients feel like they're interacting with a professional, elevated business. This sets you apart from other freelancers and establishes your credibility.

And yes – if you're a freelancer, you are a business owner. Check out this resource on developing a business owner mindset.


Create your client onboarding process with an open mind. You can tweak and improve your approach each time you onboard someone new.  

Now that we've covered mindset framing around client onboarding let's get into the five key steps you'll need in your onboarding process. 
5-Step Onboarding Client Checklist
The client onboarding phase is your chance to give your clients an idea of what it's like working with you. When you handle this process with clear communication and simple systems to navigate, they'll jump at the chance.

The #1 question to ask yourself as you create your client onboarding process is: how would my clients feel? Your process should answer questions and help them feel supported, excited, and clear on the next steps.

Here are five steps for your client onboarding process that'll take your clients from just interested to paying your invoice in full. 


Discovery Call. 

The first step is to hop on a call to discover all about your client's brand and project needs. At this stage, you're an explorer, looking to find out what they may need so you can best support them.

Remember, the discovery call isn't a job interview. You do NOT need to go into the call with a plan already sorted out. The purpose is to hear what's important to them, so you know what to focus on in your proposal.

As you build confidence, you'll start to trust your ability to handle discovery calls. You can enter these calls with a few questions and guide the conversation from there.


Proposal Email. 

Okay, now that you know what their brand needs, it's time to craft your proposal email. This stage of the client onboarding process is dedicated to creating a proposal of the content you recommend to reach their goals. 

One key to a signed proposal? Providing different package options. I include a full package with all the deliverables I recommend to make the most impact. But I also include a lower-tiered package at a lower price as a backup option.

Make the client feel seen and heard and communicate the value that the work brings to their brand. They could end up becoming your client for years, so it's worth it to put extra time into this upfront proposal.


Test Project. 

I always recommend starting with a test project before jumping into a retainer or huge project. This could look like one page of website copy, one blog, one email project, etc.

The test project allows you to both discover whether you're a good fit for each other. It protects you from getting locked into someone that turns out to be a monster client. Been there.

Another benefit of the test project? There's a lower barrier to getting your client to commit to a small, lower-priced package. Once they experience working with you, they're more likely to say yes to a larger package or retainer.


Contract. 

The client is pumped about your proposal. You can't wait to get started. But first, you need to make sure you're both legally protected.

Send over a standard contract that outlines your terms and conditions. Such as payment terms and usage rights. This protects you in the rare case that you need it – such as if a client doesn't pay you on time.

I can't give you actual legal advice! But the standard contract I trusted when I was starting out was from And.Co (now Fiverr Workspace). The right clients will trust you even more for having a contract in your client onboarding process.


Invoice. 

Wahoo, it's time to get paaaid! 💸 A standard way to bill when you're starting out is to charge a 50% deposit to start work. Then bill the final 50% after the first round of the content is delivered, before you make any revisions.

Never start work until the deposit is paid. Even if it sounds like the client is all-in, you never know for sure until that invoice is returned. I've seen too many new freelancers get frustrated because they started work and never got paid.

There are countless client management programs to try. But the platform I use and recommend for invoices and contracts is Freshbooks. It makes things easier and more professional.


Alright, so these are all the practical steps of client onboarding. My extra advice for you? Always overdeliver!

Overdelivering does *not* mean that you go outside the project scope or do extra things for free. But you go the extra mile to help your clients feel taken care of.

It may seem like there are tons of other freelance copywriters out there. But the number of reliable, organized, and professional freelancers are smaller than you think.

Set yourself apart by being organized, on time, and crystal clear in your communication! 🤝
Your Client Onboarding Guide
Hopefully, you feel more clear about how to create a client onboarding experience. Do you still wish you could get a peek inside a real process so you could *know* you're doing things right?

Write Your Way to Freedom gives you the ultimate confidence in your processes. Between client proposals, invoicing, onboarding – and so much more.

Never guess about how to be a successful freelance copywriter again. Get all the support you need to build your client base and handle your client onboarding and copy projects with expertise. 

So you have happy clients who refer you and come back for more.

Ready to up-level your freelance copywriting career? Apply for a strategy session to discover if Write Your Way to Freedom is right for you.
Want to Watch Instead?
View my Youtube video on how to create a seamless client onboarding process. Subscribe here for more tips on setting yourself apart as a freelance copywriter!
Resources: