Plus, learn why it's important to develop your personal brand as a copywriter – and how to do it.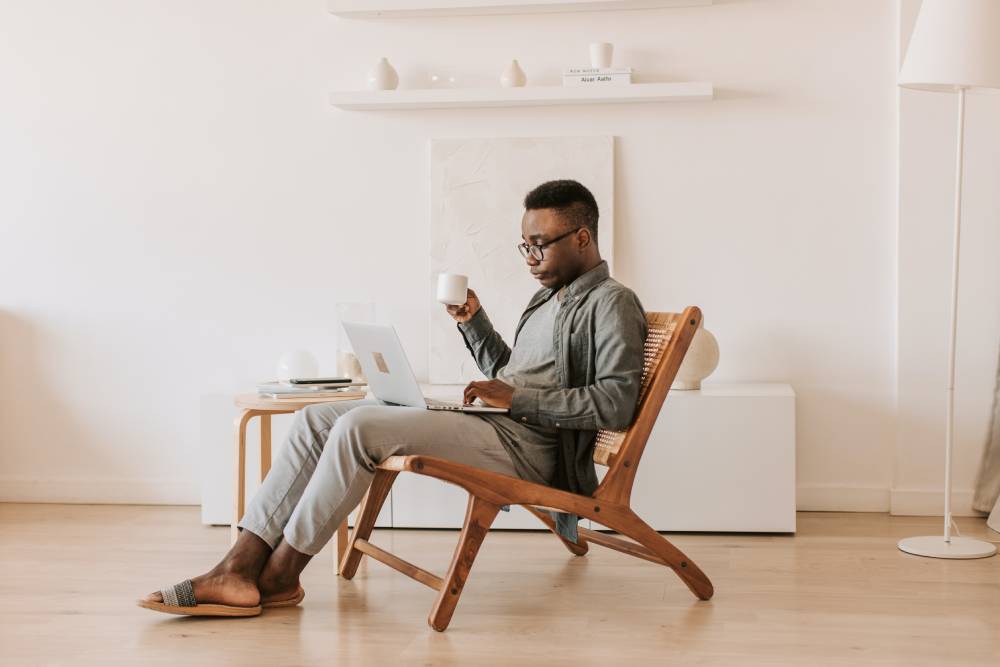 Are you ready to elevate your copywriting services by incorporating brand messaging strategy?

Maybe you want to overdeliver by surprising clients with a branding guideline when you deliver their copywriting project. Or perhaps you want to create a VIP offer where you define a brand's entire messaging strategy for them.

Brand messaging is one of the most vital aspects of marketing. It defines how a brand shows up in the world, differentiates from competitors, and attracts the right people.

So, understanding how to develop a unique brand messaging strategy for your clients is a highly valuable skill for a freelance copywriter.

Not only does it make your work more effective, it also makes your life easier. Defining a brand's message sets your future copywriting projects up for success.

Whether you want to learn how to develop brand messaging strategies for clients OR your own brand – you're in the right place.

I'm sharing the exact strategies I've used to help my clients develop multi-million dollar brands as a copywriter and marketing strategist.

Keep reading to learn:



A brand's vision helps them stand out from the crowd, but it also helps attract just the right people to a product. This is especially important if your product includes a community, like mine does. My personal brand attracts value-aligned people to my copywriting course and education platforms.

Building a brand around my core values has always been extremely important to me. And seeing this play out in the type of people who come to work with me has been one of the most rewarding things in my life. 🙌

One way to think about brand messaging and its power of attraction is "the vibe attracts the tribe." As kitschy as it sounds, this phrase encapsulates what it means to create an audience that's in alignment with your values.

I'm proud our community now has over 4,700 copywriters with very similar values about what they want their life to look like and how they want to show up in the world. We push back on conventional beliefs and define what success looks like on our own terms.
Learn How to Build a Lucrative Freelance Copywriting Career
Get my free copywriting masterclass that walks you through exactly how I went from zero to consistent five-figure months with copywriting – with no experience and no portfolio.
Gain instant access – right to your inbox – when you sign up below. 👇
We will never spam you or share your email with anyone. In addition to the guide you'll also receive semi-regular email updates with tips, tools, offers and exclusive resources. All emails include an unsubscribe link, you may opt-out at any time. Read our Privacy Policy to see how your data is handled.
What Is Brand Messaging – And Why Is It Important?
Have you ever come across different brands that sell the exact same thing but have distinct personalities?

For example, thousands of brands sell deodorant and body wash. But Old Spice probably sticks out in your mind because of their outlandish commercials and witty voice.

Brand messaging strategy differentiates a brand from its competitors. It defines how brands position themselves and their values to their ideal audience. This includes their brand voice, core values, unique value – and more.

A brand with a strong brand voice stands out, so much so that the audience may know exactly who an ad is coming from before it's even said. Or they may sense when something is "off."

Do you know Flo, the overly optimistic saleswoman in Progressive ads? You'd probably recognize Flo's voice and associate her with Progressive right from the start of an ad!

Before we dig into what to include in your client's messaging, let's talk about the benefits. Here are three primary reasons it's essential to define a strategy for a brand's message:


Creates consistency. Defining the brand's voice and tone allows them to show up consistently across platforms with a unique voice that clients recognize. You use a recognizable voice within the social content, emails, articles – and more.

Consistency enables your clients to build relationships with the brand and content. They learn what to expect from the brand. Buyers who enjoy the tone become repeat readers and customers (and sometimes friends!).



Differentiates from competitors. It's nearly impossible to find a brand that offers a truly unique product or service (and that's okay!). A brand's message is a way to differentiate from others that sell similar offers.

When customers choose between similar options, they choose the brand they resonate with. A brand's message defines the way you connect with your audience.



Builds trust and emotional connection. A brand messaging strategy identifies the larger purpose or mission the brand works towards. Consumers are becoming more socially conscious, and they look for brands that align with their beliefs and values.

The audience also seeks brands they trust with high reputations. A brand's message builds credibility by communicating their commitment to its customers.


More than ever, consumers want to buy from brands they resonate with. Brand messaging humanizes a brand and develops a strong relationship with its unique audience.


Effective brand copywriting has two jobs:

Attract the attention of the brand's desired, ideal audience.
Help non-ideal clients determine if the brand is right for them.


The goal isn't to attract everyone with the marketing.

You want to attract the right people who would genuinely benefit from the offer and resonate with the content and values. A brand's message plays a big role in forming lasting connections with the *right* people.
Brand Messaging Strategy Template (With Examples)
Developing a messaging strategy for a brand is a unique copywriting skill. Maybe you're wondering where to start – and that's exactly what this section will answer.

Brand messaging defines how a brand shows up in the world and how they appeal to their ideal audience. The sections below help you determine your – or your client's – brand characteristics and positioning.

Pro Tip: bookmark this blog to use when you offer a messaging strategy your client's brand. Use each section's headings and subheadings below to create a brand messaging guide!


Ideal Audience.
All messaging for brands, copywriting, and marketing should consider the ideal client you're speaking to. Sometimes brands have a general idea of their audience, but it's beneficial to go a level deeper in defining your customer.

Here are the key areas to identify in your audience:


Characteristics. These are the facts about your audience, like their age, the gender they identify, and what stage of life they're in. The more specific you are with your research, the more closely you can relate to their experiences.


Pain points. What are the problems or pain areas your audience experiences related to the services you offer? Try to dig deeper than surface-level problems, like not having enough time. What would having extra time look like in their life?


Beliefs and values. What are the deep values that guide your audience's decisions? Define an audience that has similar values to the brand you're promoting. Ultimately, you want to attract like-minded people with similar beliefs.


Defining your ideal client is an *excellent* time to conduct voice of customer (VOC) research on your audience. VOC helps you understand what's important to the audience in their own words. So you can use language that resonates with them and makes your work more effective.

You could conduct interviews with a few people who have purchased from the brand in the past. Or, send out a voice of customer survey to the brand's email list if they have one.


Core Values.
Core values are the beliefs, traits, and principles that inform how a brand acts and behaves. These guide the brand's decisions, culture, and messaging.

Defining the core values early on in the brand messaging strategy is important. The brand's positioning, voice and tone, mission statement, and more all come out of the core values.

Here are thought-starters to help define a brand's core values:


Brand purpose. Why is it crucial for the brand to help people in their unique way?

Brand beliefs. What beliefs and principles guide the way the brand makes decisions?

It's effective to use unconventional beliefs that set you apart. For example, one of my core values is that you deserve to earn a high income *without* working 40+ hours per week.

This core value sets my copywriting course apart from ones that take a more patriarchal, hustle-culture approach. My messaging attracts the people who are aligned with my core values and deters the ones that aren't – which is exactly what messaging should do!


Brand Story.
Your brand story is an anecdote about how the brand started and why. This is an opportunity to humanize the brand by sharing a real-life story of their brand's beginning. But it's also essential to tell the story in a way that resonates with your audience.

The goal is for your audience to envision themselves within your brand story. Choose a relevant anecdote about a transformation you went through that the audience wants for themselves.


Start with the struggle. Talk about a pain area you were experiencing that the audience is going through right now. Connect with the reader by showing you know exactly how they're feeling. But try to keep it positive and don't dwell on the struggle.


Move into the transformation they want. Then, start to describe how you moved from where they are now to where they want to be. Tell them what the transformation looked like and how the strategy you're offering helped you get there.

The goal is to position your brand as the vessel for the transformation they're looking for. And describing your own story builds credibility with your audience. Of course, make sure that your brand story is truthful and accurate.


Voice and Tone.
Your voice and tone are the fundamentals of the brand's personality. Personality is how the brand differentiates and uniquely shows up in the world. Think about the brand as if it's a person: how would they act, speak, and behave?

Here are the subtle difference between tone and voice:


Tone. The tone is the mood or attitude that the brand displays. For example, does the brand want to be perceived as sophisticated and serious, or as playful and light?

Defining the desired brand tone first is helpful because this directly affects the brand voice and language.



Voice. The voice defines the actual types of words and language you use to convey your brand tone and personality.

Include a section on your brand messaging strategy with references, catchphrases, language, and jargon the brand uses.



Together, the brand tone and voice define the distinct personality that the brand emulates in all communication. Don't spend too much time trying to figure out the difference between tone and voice – they're really just two sides of the same coin.


What is a Unique Value Proposition?
The unique value proposition (UVP) is a concise statement that communicates the benefits a brand provides to their ideal audience.

Brands often use the unique value proposition front and center on their website or landing pages. Here are three elements that make a UVP effective:


Headline. A catchy headline that hooks the reader and sparks their curiosity. The headline usually includes the end benefit your reader is interested in.


Subheading. The subhead should communicate the exact problem the brand solves, who it helps, and how. You want the reader to be 100% clear on the brand's offer.


Bullet points. Underneath the subhead, list the main benefits the brand or product leads to. This is a chance to get more specific about the problems you solve.


After reading the unique value proposition, the audience should understand exactly what you offer and why it's important to them. This makes them curious about the brand and eager to hear more about their available offers.
When and How to Offer a Brand Messaging Strategy Package
Have you ever worked with a client who changed their mind about their audience or offer halfway through the project? Been there. 🤦‍♀️

Situations like these are super frustrating – but there's a way to prevent them.

During your discovery calls, ask potential clients about their ideal client, business model, and brand positioning. Do they have existing messaging guidelines for their brand? When was the last time they surveyed their audience?

If the client doesn't have brand elements like their voice or ideal client nailed down, this is an opportunity to offer to work with them on their brand messaging strategy.

Here are two main benefits of developing a messaging guide for your client's brand:


Sets projects up for success. Do you want to continue working with the client? Identifying their brand messaging makes your future projects easier and more effective.

The next time you work with the client, you essentially have a guidebook about how to speak to their ideal audience. This saves you time on research – and you can use the unique value proposition and other messages within future deliverables.



Gives clients clarity. It's very common for a client to feel *too close* to their business to be able to communicate their offers and marketing clearly. You get to take this project off their plate and give them a message they're proud of.

You may have noticed writing about your own offers is hard, even as a copywriter. So, imagine how difficult this could be for a client who's not a writer!


You could offer a messaging strategy for their brand as a standalone service. Or, include this offer within a larger package. Brand messaging lends itself really well to creating foundational content – such as a website homepage or a welcome email sequence.


If you decide to include a brand messaging guideline within a larger package, include the strategy within your pricing and timeline. Brand research is its own project, so be sure to scope it out properly. 📝
Consider Your OWN Brand's Message as a Copywriter
Have you ever wondered how to differentiate yourself from other freelance copywriters? Just like you would tell your clients: a personal brand sets you apart!

Developing your unique brand attracts clients who align with your values, brand personality, and unique value proposition.

And developing your brand is FUN. You start to trust your own voice and show up in a way that feels unique and true to you.

If you're ready to create a brand messaging strategy, you can use the exact template I shared earlier for your own brand.

And here are a few extra elements specific to developing your brand as a copywriter:


Define the projects you enjoy. Write down which types of projects get you the most energized and excited. What types of clients would be attracted to that type of project?

You want to consider what lights YOU up. The goal is to bring in more clients to a service you genuinely enjoy.



Honor your own voice. It's easy to accidentally compare yourself to other successful writers. But you don't need to do what other people are doing to be successful.

I used to think I needed to sound witty or funny like other writers do. Once I let myself lean into my own voice, it made my writing more effective and authentic to me.



Identify your main services. Do you enjoy working with clients long-term on a retainer basis? Or would you prefer to continually book out one-time projects?

Being super clear on your offers helps you define unique value propositions that are relevant, concise, and clear.


If you just started freelance copywriting, you don't need to think about your brand just yet. There's so much to learn, discover, and decide on in the beginning phase.

It's actually important to wait to build your brand until you've decided what niche, type of client, and types of copy you like. That way, you build a brand around the values and life YOU want instead of the other way around.

Everyone is different – but in general, you can probably hold off on building your personal brand until you're at least a year into your copywriting career.

Get a wide range of projects under your belt first to test out what you like.
Create Your Brand Messaging Package
The best part of freelance copywriting is that you get to decide what types of packages to offer.

You could make brand messaging strategy your primary offer and book out one-time projects weeks in advance. Or you could create high-value packages that bundle brand messaging with other deliverables like website copy.

Write Your Way to Freedom helps you package, price, and communicate the value of your offers as a copywriter. You'll learn how to:


Package your offers. Learn how to create a VIP offer, book consistent retainers, or upsell clients into larger packages.
Double down on high-value skills. Get expert training on highly valuable services like sales pages, websites, brand messaging strategy, and so much more.


Write Your Way to Freedom is unlike any other copywriting course because we help you up-level as you grow. You learn fundamental skills and career-building tactics from the start.

Then, you learn how to create next-level offers, income, and freedom as a freelance copywriter. Are you ready to reach your next level this year?

Apply for a strategy session to learn if Write Your Way to Freedom is right for you.