A copyeditor saves you time and makes your copy more effective.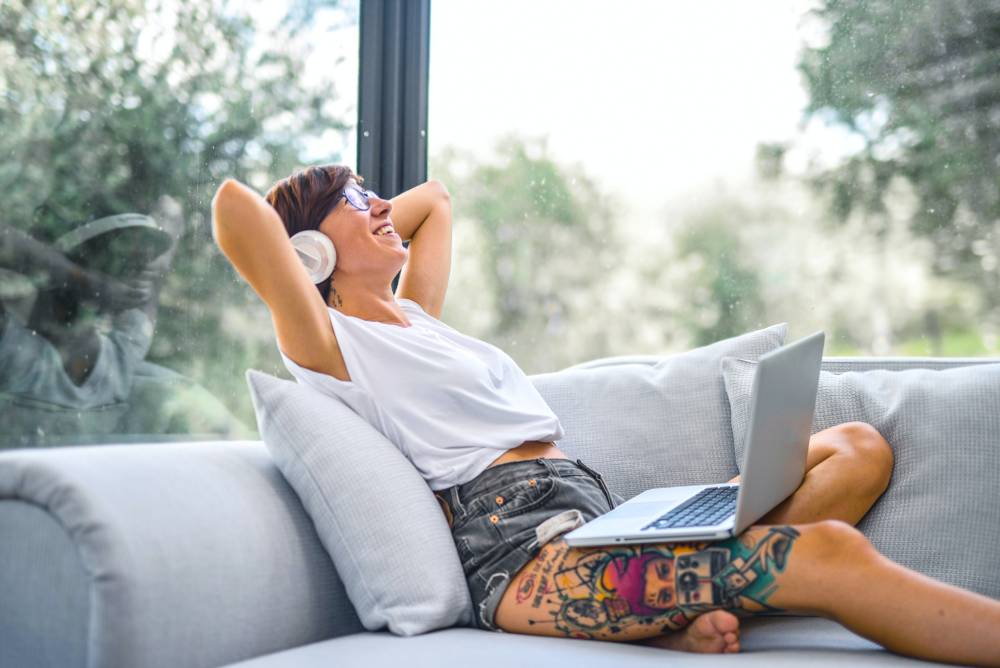 Have you ever wondered who should edit your copywriting work?

If you're a freelancer who works for yourself, getting a second set of eyes on your copy is crucial. A copyeditor saves you time, gives you peace of mind – and even makes additions that add value to your content.

Enter: happy clients that return for more projects.

Curious about who you should hire to edit your work and how to find the right fit? This blog is here to demystify the process of working with a copyeditor.
What Is a Copyeditor?
Do you ever feel a big ball of nerves when you send your copy to your client? 😬

You wrote a piece you're proud of. You double-checked – maybe even triple-checked – the work. But still, you worry that something could be slightly wrong.

So you squeeze your eyes shut, feel your way across the keyboard, and press send.

*cringes*

If you haven't shared your copywriting work with someone else, it's understandable why you'd feel nervous. There's a way that you don't have to feel this anxious about sending your copy next time.

A copyeditor specializes in editing and optimizing your copywriting.

They proofread, edit, and improve your work, so it's as effective as possible. But there's a difference between the types of editors you might work with.


Proofreading vs. Copyediting vs. Editing

Do you remember the grammar laws you learned back in 3rd grade? Me neither. 😂

Although copywriting breaks many traditional grammar rules, it's still important to make sure your phrases are in the correct tense and there are no glaring spelling errors.

A proofreader focuses on those surface-level errors, like misspellings and grammar.

A copyeditor edits your grammar and spelling. But they do much more than proofreading alone.

A copyeditor actually improves the flow of your piece, adds context and color, and makes suggestions for what to add.1

At a minimum, I recommend you work with a proofreader to ensure your copywriting is polished and error-free. But a copyeditor adds much more value to your work.

It's most beneficial to work with a copyeditor who's trained in copywriting instead of another kind of editor, like a book editor. Because copy does break certain grammar rules and is different than traditional writing.

You want to work with a copyeditor who knows the rules of copy, along with sales psychology, persuasive tactics, and other compelling techniques.

So you can be confident that your work is polished and up to the highest standards. Which makes you look professional to your clients and increases the chances they'll want to work with you again!
5 Benefits of Working With a Copyeditor
You may already be sold on working with a copyeditor. But in case you're still on the fence, here are five more of the many benefits of working with a copyeditor.


Saves you time.

Do you ever find yourself editing your copywriting piece three or even four times? Working with a copyeditor massively cuts down your own editing time.

It's best to do at least one round of edits on your own, so you're not passing off the rough first draft. Then, you share the piece and trust your copyeditor to handle the rest. This saves you time and avoids overthinking your edits.


Makes your copy more effective.

When you work with a skilled copyeditor, they do so much more than editing. They improve your work and add new ideas, perspectives, and personality to your content.

An editor looks at your piece objectively and spots any gaps where to improve your content. All this leads to more effective work and better results for you and your clients.


Looks (and is) professional.

A major way to stand out from other freelance copywriters is to deliver a polished, publish-ready copy – even in the first round. Many freelancers send their clients a rough draft, which results in a lot of back and forth.

Working with an editor before you send your copy to clients makes you polished and professional. Plus, your clients usually have less feedback on edited work, which saves you time in the revision process. Win-win.


Catches grammar mistakes.

Like I said, copywriting tends to break traditional grammar rules. But there are certain grammar techniques that make your copy more effective, like writing in the present tense and active voice.

A copyeditor catches copy-specific grammar mistakes and spelling errors that could detract from the quality of your work if left unchecked.


Gives you an outsider's perspective.

Do you ever wonder if something is reading right or if a part of your copy makes sense? Ask your editor and get their outside perspective.

Having another human read your copy before you send it to your client is critical. And while your boyfriend, mom, or best friend can look over your copy at first – eventually, you'll want to hire a professional. 😂


Knowing your copyeditor will catch mistakes and improve your writing gives you peace of mind – and saves you so much time on revisions.

Plus, working with a copyeditor absolutely helps you grow and improve. You learn from their edits and apply those insights in your next piece. Improving, refining, and growing your skills is essential to your long-term success.

And getting positive feedback from your copyeditor is a huge confidence booster, especially when you're first starting out.
Reframing Your Mindset About Copyediting
You may be thinking, "if I pay an editor, doesn't that come out of my paycheck?"

It's important to reframe your mindset and view your copyediting as an investment versus an expense. An investment is money you spend that helps you ultimately earn more money.

Let's say that investing in a copyeditor saves you five hours a week instead of editing yourself. You could use those five extra hours per week to work with a new copywriting client that earns you 3x the amount of your editing costs.


Copyediting is an investment that helps you grow further, faster.
How to Work With a Copyeditor
I believe so strongly that copyediting is essential to your success and growth. That's why you get access to complimentary professional editing inside Write Your Way to Freedom.

When you first join and before you start earning money from clients consistently – you get your work edited for free.

Our copyediting team is the most supportive, kind, and knowledgeable group of experts. Not only do they show you how to improve your work, but they also hype you up along the way.

So many students inside WYWTF have said that the editors helped them grow their skills and boost their confidence in their writing.

Are you ready to get copyediting support that helps you reach the next level as a freelance copywriter? Apply for a free strategy session to see if Write Your Way to Freedom is a fit for you.
Want to Watch Instead?
View my Youtube video on why working with a copyeditor is so beneficial to your freelancing career. Subscribe here for more tips on working more efficiently as a freelance copywriter.

Resources: