Plus, how to manage scope creep – and prevent it in the first place.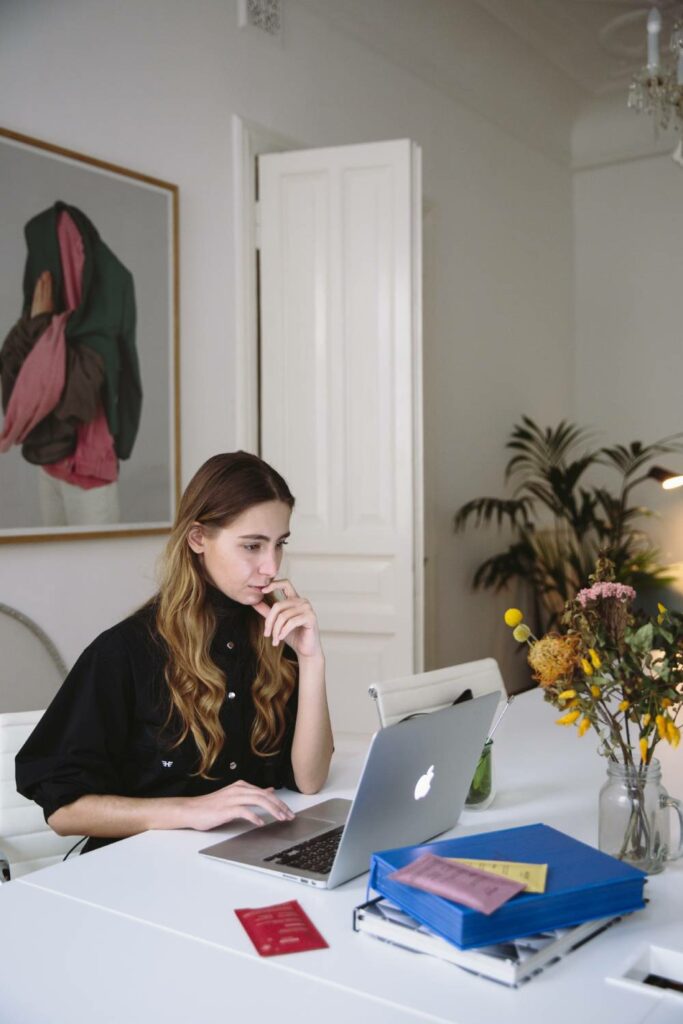 Going the extra mile for your clients sets you apart as a freelance copywriter. But there's a difference between overdelivering and experiencing scope creep. 🚫

I want to make sure that your clients are never taking advantage of your time and energy. So, here are six types of scope creep – and what to do about it.
6 Clues to Spot Scope Creep vs. Overdelivering
Freelancers tend to get a bad reputation for being unreliable or only doing the bare minimum. So going the extra mile to ensure your clients feel seen and taken care of makes you stand out.

But sometimes, clients can overstep their boundaries.

Overdelivering is when you choose to deliver something the client didn't expect – and they're pleasantly surprised.

Scope creep is when a client expects you to do something that wasn't agreed upon at the start of the project – such as extra work or expedited timing.1

Of course, there are times when a client's needs change, or they want to add more work to a project, which can be positive! It's not a red flag to add to the scope as long as the client agrees to your timing and any additional fees for the added work.

But we've all experienced *that* client who oversteps our boundaries. If you haven't, here are six clues to help you spot scope creep vs. overdelivering:


Deliver Work Early. 

A simple way to surprise and delight your client? Deliver a project before the deadline when you have the time and energy to get it done early.

Sending work early is a win-win because you check it off your list and headspace – and make your client happy.

Potential Scope Creep: If your client expects you to expedite the project without a rush fee or agreeing on the timeline ahead of time.


Outline Your Response Time. 

I always recommend that you implement a standard response time that works for you.

I tell all my clients that I respond within 24 business hours, so I don't stress over answering things immediately.

Potential Scope Creep: When a client expects you to respond to an email immediately or outside of your working hours. 


Add Extra Value. 

Always look for simple ways you can add extra value with a little effort. For example, you could provide meta descriptions when you deliver a client's blog. 

You've done the SEO research anyways, so it probably won't take you too much extra time. But the added value goes a long way.

Potential Scope Creep: When a client needs a ton of hand-holding or expects you to provide more work outside what you usually offer.


Provide a Value Exchange. 

Sometimes a client doesn't have the budget to add on extra work. While I don't recommend doing work for "free," there are times when you can provide work in exchange for value other than money.

Let's say you're first starting out and interested in learning a new type of copy. You could offer to add on a discounted copy project in exchange for the experience and a case study.

Potential Scope Creep: If you keep adding extra work and value because you're terrified of losing that client. You should never feel like you HAVE to do extra work to maintain a client relationship.


Deliver Extra Ideas. 

Sharing extra ideas with your clients is a fantastic way to build their trust. I love to pop my clients a note whenever I come across a new idea for their content – like a blog article topic.

Taking this initiative shows that you're thinking about your client's larger strategy and success.

Potential Scope Creep: If the client assumes or demands you provide ideas or work outside of what's outlined in the project scope.


Make Timely Edits. 

I always include one round of feedback and revisions in my packages. But if a client has a few minor comments after that, I'll usually do a final round to make sure they're ecstatic about their copy!

Client feedback is normal and part of the process as a freelance copywriter. But this is an area where it's common to see scope creep.

Potential Scope Creep: If your client is expecting you to do tons of revision rounds. Or if new people are jumping into the document and requesting edits after you receive consolidated feedback.


The biggest way to spot the difference between overdelivering vs. scope creep? 

You can feel it.

Overdelivering makes you feel proud and excited to surprise and delight your clients. But experiencing scope creep usually ignites feelings of overwhelm, anxiety, and frustration.

Trust your gut in these situations. The differences between overdelivering and scope creep are subtle. But deep down, you know what your heart is telling you.
How to Manage Scope Creep (And Prevent It)
Is your gut telling you you're experiencing scope creep? Oof, I know that feeling can be tough, but you're not alone.

Here are a few ideas on how to manage scope creep:


Reset Expectations. 

It's never too late to step back and set proper boundaries and expectations with a client. Sometimes, a client just needs to know what our boundaries are to respect them. 

Send an email outlining your new processes and give them a chance to follow them. But make sure you follow them, too! If you break your own expectations, the client may assume they're not real.


Evaluate Your Relationship. 

Have you tried resetting expectations with your client, but they're still not respecting your boundaries? It could be time to replace your client with someone who's more aligned – and that's okay.

Respectfully let the client know you're no longer the right fit for each other. There's truly an abundance of clients and opportunities out there. 


Implement a New Policy or Boundary. 

Every scope creep or a negative client interaction is simply a learning experience.

Try not to beat yourself up or overthink the situation. The most important thing is to decide what you'll change to prevent it from happening again.


If you're dealing with stressful scope creep, give yourself grace and understanding. We've all been there before.

The next time you have a new client, set these expectations and be firm on your boundaries upfront to prevent scope creep. Asserting yourself in the beginning can prevent potential frustrating situations down the line.

It's completely valid and necessary to protect your workload and headspace. So you can do your best work for your clients and enjoy your life while doing so.
Get Support on Scope Creep and Client Relationships
There are so many benefits of working for yourself as a freelance copywriter. Yet, sometimes, it's hard to navigate scope creep and other client situations on your own.

Like when you sense a client is overstepping their boundary – but you're not really sure if what they're asking for is actually valid.

Do you ever wish you could run these situations past someone else? To get someone's objective perspective and maybe some advice?

That's exactly what you can do inside the Write Your Way to Freedom community.

I know what it's like to feel alone inside your career, wishing you had someone else to run a decision past. That's why it's always been so important to me to build a community of strong, supportive copywriters that empower each other.

Our supportive community is still one of the things I'm most proud of about Write Your Way to Freedom. Once dubbed *the most supportive community on the internet* by a lovely member.

You can post your questions on the discussion page to get real support from other copywriters. And every week, I go live inside our community to answer your actual questions.

Apply for a strategy session to learn more about Write Your Way to Freedom and the incredible resources and support inside our community.
Prefer to Watch?
View my Youtube video on how to identify scope creep – and what to do about it. Subscribe here for more tips on setting yourself apart as a freelance copywriter.

Resources: