Use these proven case study examples to write them for yourself or your clients.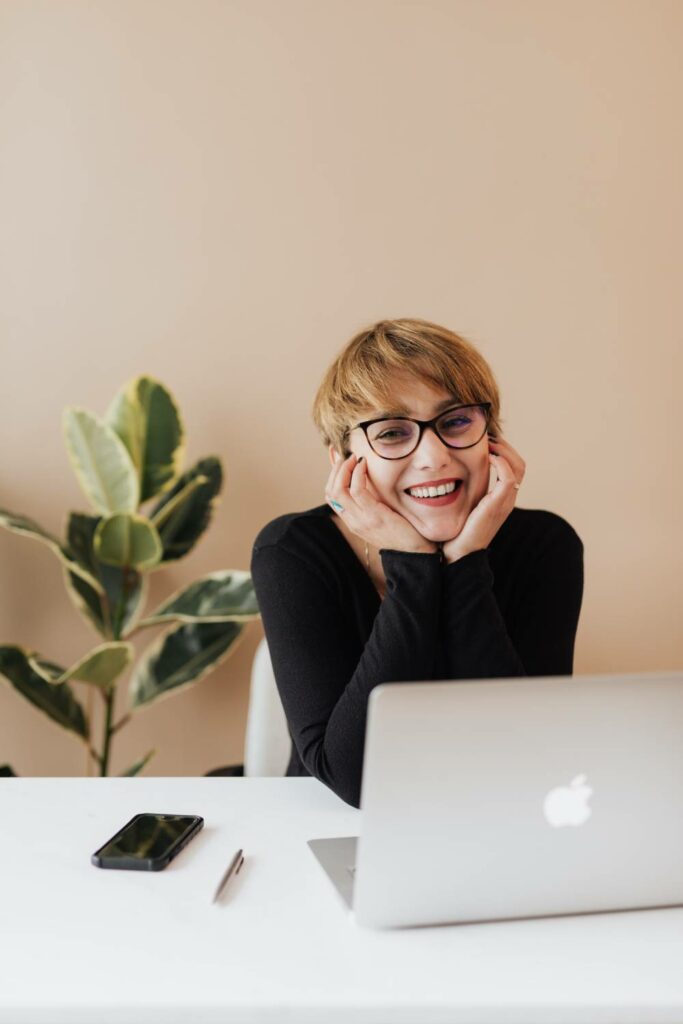 Imagine your ideal copywriting client lands on your website. You know the one: they see the value of copywriting, align with your values, and are excited to pay for your services.

They're *this* close to reaching out to you, but first, they want to compare their options. What gets them to choose YOU over the others? A compelling, data-backed case study.

Nothing compels a client to work with you better than cold, hard data that backs up your skills. Case studies are a highly effective way to showcase your work, results, and the transformation a client goes through by working with you.

And just like you, copywriting clients also need case studies to set their services apart. So, you can get paid to write effective case studies for your clients. This article will teach you how.

I. What Exactly Is a Case Study?
II. How to Gather Data for Your Case Studies
III. How to Write a Case Study – 5 Sections to Include Case
IV. Study Copywriting Formats
V. SEO Case Study Example


Building a website, creating compelling case studies, and cold emailing new clients put you on another level as a freelance copywriter. Strategies like these enable you to charge more and land better work.

It's always been a top value of mine to teach my copywriting students how to stand out. These tactics have helped thousands of my copywriting students skip the low-paying job boards and jump straight to finding high-paying, value-aligned clients.
Want to learn how to build a sustainable freelance copywriting career?
Get my free copywriting masterclass to learn exactly how to launch your copywriting career with irreplaceable skills, build your client base, and get consistent five-figure months  – starting with no experience and no portfolio.
Gain instant access – right to your inbox – when you sign up below. 👇
We will never spam you or share your email with anyone. In addition to the guide you'll also receive semi-regular email updates with tips, tools, offers and exclusive resources. All emails include an unsubscribe link, you may opt-out at any time. Read our Privacy Policy to see how your data is handled.
What Exactly Is a Case Study?
Picture this… you're searching for a service provider to support your growing copywriting career. Perhaps you've decided it's time to hire a virtual assistant to help with organization, emails, and some of your marketing. 

Finally, you find a potential VA that seems perfect for the role. You're excited but also nervous. You've worked so hard to get to where you are – and you're proud of everything you've built. So, it feels a little nerve-wracking to trust someone else with tasks.

But when you explore this VA's website, you notice a case study that recaps how they handled a project with a client who's very similar to you. The report outlines: 


The problems they solved
The results of the work
A *glowing* testimonial from the client 


You start to envision yourself as the client who's gotten the results you're looking for. It calms your fears and now you can't wait to work together.

That's the power of a compelling case study. 

A case study is a detailed overview and recap of a successful project. The report showcases how you addressed a specific client's needs, goals, and challenges. And most importantly, it recaps the results of your copywriting.

A case study is longer than a testimonial, but it includes quotes from the client. It could come in the format of a blog article, PDF download, email, or more (stay tuned for specific examples).

Here are two main ways to think about case studies as a copywriter:


Create your own case studies (as a part of your portfolio). Even if a client is already excited about working with you, they may have hesitations. They want to know you have experience and can help them achieve the results they're looking for.

A strong case study can increase trust and give prospective clients the extra assurance that convinces them to work with you. They see you as more of an expert when you showcase your past experience with similar clients.


Become a case study copywriter (write case studies for your clients). Like I said, clients need compelling case studies, too! But case studies are robust, detailed reports that take time to put together.

Many clients don't know where to start or don't have time to create them – and that's where you come in. You can offer case study copywriting to help them land new leads.


Case study copywriting is a valuable skill whether you want to write case studies for your own website or create them for clients. To set you up for success, let's talk about how to gather all the content for your reports.
Step One: Gather Data and Quotes
The most important content to include in a case study is the project's results. Client testimonials are powerful – but cold, hard data makes the report even more effective.

That's why it's important to always follow up with past clients for results. When you first start out as a freelance copywriter, it may feel nerve-wracking to ask clients for the numbers. But this doesn't need to be scary!

If a piece of copy doesn't perform well, you can simply learn from the data and improve next time. And I'm willing to bet your copy performs better than you realize. You build confidence when you see the results you're driving for your clients.



Data, Analytics, and Results

The data collection process varies depending on the type of project. Here are a few examples of how you would track data for different types of content.


SEO Content. Understanding SEO analytics gives you an edge over many copywriters out there. A case study shows off your SEO copywriting skills and demonstrates that you know how to read and interpret search engine traffic.

To track SEO progress, ask your clients for access to their Google Analytics. If your client still needs to set up an Analytics account, you can send them a how-to link. Once they set up Google Analytics on their website, they can add you as a user.

Here are a few data points to review:



Organic Search – How has organic search traffic increased?
Pages and Screens – Which SEO content drives the most traffic?
Audience Overview – Who is spending time on the website?


When you show actual SEO campaign results, you prove to people that SEO works and that you can make it work for them. This realization is incredibly powerful and sets you up as an SEO authority in the clients' minds.


Email Marketing. Email is one of my favorite forms of copy because it's conversational, creative, and you can easily track the results.

To track email progress, ask your clients for access to their email service provider (ESP). Or, ask for the three numbers below:



Open Rate – The percentage of email recipients who opened an email. Average: 20-40%.

Click-Through Rate – The percentage of email recipients who opened an email and clicked on a link. Average: 1-5%.

Unsubscribe Rate – The percentage of email recipients who unsubscribed from the email list. Average: 1%.


Let your clients know that a low unsubscribe rate is completely normal. It's actually in your best interest for unfit buyers to unsubscribe. You want an email list full of people excited about the brand and offers!


Launch Copy. Launch copy refers to the different types of copy you use to announce and sell a new product or program. This includes the content within a sales funnel – like ad copy, emails, and landing pages.

To track launch copy progress, ask your clients for data on the below:



Conversion Rate – The percentage of people who took the desired action.
Sales Generated – The amount of sales earned from the launch.


It's powerful when you can showcase the number of sales. This shows your clients that your copy directly contributed to revenue.

These are a few examples of the many metrics you can track. Make sure you collect data that are relevant to your specific project. 



Client Story and Experience
Bringing in the client's story and experience makes a case study even more personable and compelling. Here are a few different ways to get feedback and quotes from the client.


Feedback survey. Make it a part of your process to follow up for feedback and results after a client project ends. Keep the questions short and sweet – remember that your clients are busy, so your process should be efficient.

Pro tip: getting feedback right after a project ends is great because this is when everything is fresh in their mind. You can send a few questions right after the project ends, but check in with them later for their copy's results.



Client interview. If your client is open to it, it can be even more fruitful to have a short call to talk about their experience and feedback. Calls are more conversational, so you may get better quotes.

Pro tip: ask the client for permission to record the conversation so you can be fully present during the call. Then, you can watch the video later and pull out specific quotes.


Remember to always ask for your client's permission to display their testimonials, quotes, and project results. Most clients will be more than happy to have you do so, especially if you positively impacted their brand. But it's crucial to get their permission!

After you gather all the relevant data, it's time to tell a story with your case study. How can you communicate the results and transformation that the data led to? Let's talk about the five sections to include to make sure you're getting the most impact out of your case study.
How to Write a Case Study – 5 Sections to Include
An effective case study will have a beginning, middle, and end. The goal is to show the client's transformation from working with you: the same transformation that new clients want to experience.

Here are five sections to include in your copywriting case studies:


Problem. The first section outlines the problem your client was facing when they first came to you. These are the goals that they wanted to reach by working together.

Questions to consider: what was going on in your client's world when they decided to work with you? What pain areas were they experiencing relating to your service?



Solution. Now it's time to state what you decided to do to solve your client's problem. This is where you introduce the service you delivered and how it pertained to the project.

Questions to consider: what did you recommend to your client to meet their needs and why? What goals did you outline that you wanted to meet?



Results. This is the most essential section of your case study. You want to clearly communicate the results you drove and how you solved your client's problem. This is where you bring in the data you collected in the last section.

Questions to consider: what hard data can you include here? How can you bring in visuals to communicate the story you're trying to tell?



Testimonials/Pull Quotes. You don't necessarily need to include all client quotes in one section. It's effective to use pull quotes throughout the case study to add color and detail throughout.

Questions to consider: how can you highlight results in your testimonials? People love hearing it's nice to work with you, but they're even more compelled by results.



Call to Action (CTA). A case study is much more effective if you include a call to action that incentivizes the reader to reach out to you. Now that your ideal client is excited about the results you get, show them what to do next.

Questions to consider: which of your services lends itself well to this client case study? How can you compel clients to want the transformation you can offer?


The end goal is to write a case study that communicates the full transformation your client went through. Potential clients will envision themselves in the story.

Of course, you can't guarantee copywriting results. But the more case studies and results you have, the more you demonstrate your experience and build trust with your potential clients.
Potential Case Study Formats
There's not one specific way to showcase your case studies. In fact, a case study can be used in a few different effective ways. Here are a few popular formats for these reports:


Blog Article. Publish the case study as a blog so that anyone who visits your website has access. You could even potentially drive traffic by targeting relevant keywords.


Opt-In/Freebie. You could format your case study in Canva as a PDF and then offer it as an incentive to sign up for your email list.


Youtube Video. People love visuals! If you have a Youtube channel, you could create a video where you tell the story of your case study.


The way you format your case study depends on what your goals are. Whichever you choose, be sure to display them prominently. These reports are compelling, so you don't want your potential clients to miss them.
SEO Case Study Example
To demonstrate how this all comes to life, Write Your Way to Freedom Student, Zeynep Goral, walks you through how to create data-driven SEO case studies for clients.


How Analytics Data Can Change Your Client Outreach

My client outreach process changed overnight when I published my first SEO case study with Google Analytics data.

I posted a link to the article on LinkedIn, where I connected with potential copywriting clients in my niche. Shortly after, I started getting unprompted client inquiry messages, some specifically mentioning my Analytics results. The effect was so pronounced that I quickly wrote and published a second case study with data from another client.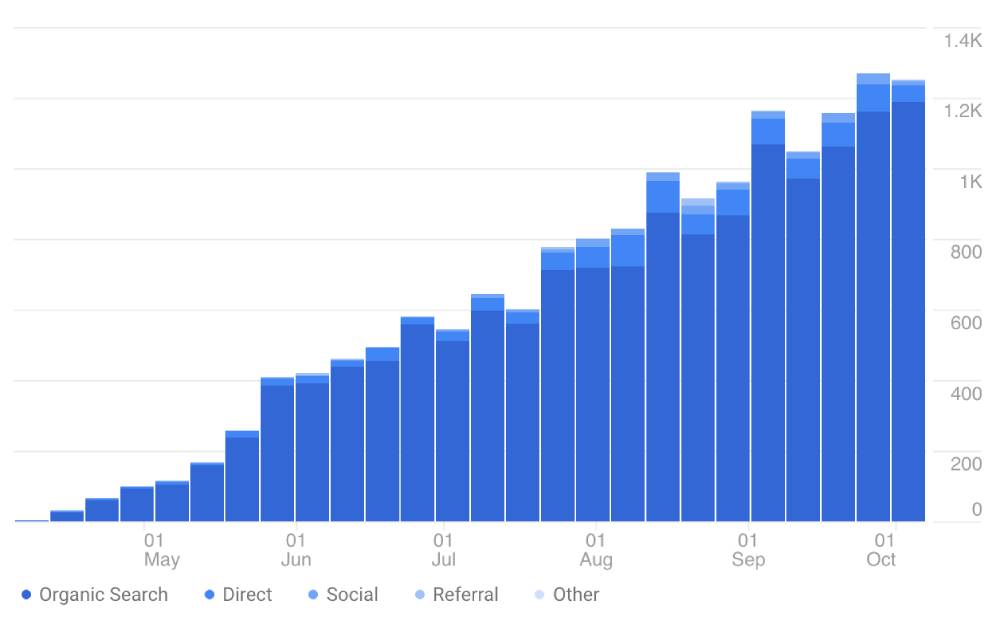 Google Analytics results like this can send an incredibly powerful message to potential clients.

I always include case studies in my portfolio to make sure potential clients see them. Even if a client is already convinced about working with you, a strong case study increases their trust.



Showcase Your Success With Visual Data
As copywriters, we love our words. But it's true what they say about pictures.

Visuals are powerful.

A steep graph could carry the weight of a hundred testimonials. When clients see the data, they can visualize the same success happening for them, too. Fortunately, Google Analytics gives you all the graphics you need to show off your results.

When including images in your case study, you want to focus on specific graphs and figures instead of entire reports. That means cropping your reports to use only the most relevant portions. This is much easier with a PNG image file than a PDF.

You can use the default option to take a screenshot of your screen (shift + command + 3 for Mac OS or the PrtScn "print screen" button on Windows), or you can get a free screen capture plugin for your browser.

Use GoFullPage on Google Chrome, which allows you to take a screenshot of an entire page, even if it's long enough to scroll. This saves time by allowing you to take multiple reports from a single screenshot. You can crop and edit images with a simple application like Preview on Mac OS or Photos in Windows.



Highlight Your Key Performance Indicators
Lead with your best statistic. Adding numbers to headlines makes people more likely to want to read the report. The more impressive your numbers, the more attention your case study gets.

The title of my first case study is almost unbelievable: "How I Boosted Organic Traffic by 42,375% in 4 Months of Blogging."

The initial disbelief that number inspires makes someone want to click through to find out if I can actually back up my claims. When my case study provides proof with data, they're even more impressed at the outcome.

I specifically picked those four months because they represent my best performance statistics. You should explore different date ranges in your Google Analytics property to find the statistics that best show off your SEO achievements. For example:


Your weekly performance may go up or down even though your statistics improve each month. In this case, highlight a monthly view instead of a weekly view.


You may have seen fewer organic visitors this month compared to last month, but the last six months overall show a strong upward trajectory. You'll want to focus your case study on the full six months for the best effect.


Your best period may not even be your most recent. You may find another 3 or 6-month period with a really impressive performance.


You can even compare two separate periods. In my second case study, I compare the same 30-day period exactly one year apart.

Zeynep gives an overview of the most important Google Analytics reports for SEO copywriters in the Google Analytics lesson in the Write Your Way to Freedom program, which you can check out here. In the meantime…



Your Google Analytics Dashboard
Although the more specific reports in Google Analytics offer more in-depth information, your Dashboard provides some of the best graphics to make a good impression.

Specifically, I like to take screenshots of the audience overview, traffic channel, and active user trends graphs. You can pick custom dates for these graphs, but you can also pick from one of the preset date ranges. I like to pick a large date range, anywhere from 90 to 180 days, for the most dramatic graph curves.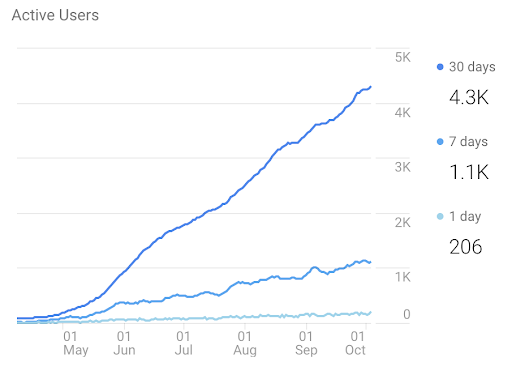 The audience overview graph automatically compares the selected period to the previous time period. It also calculates the % change in performance over time.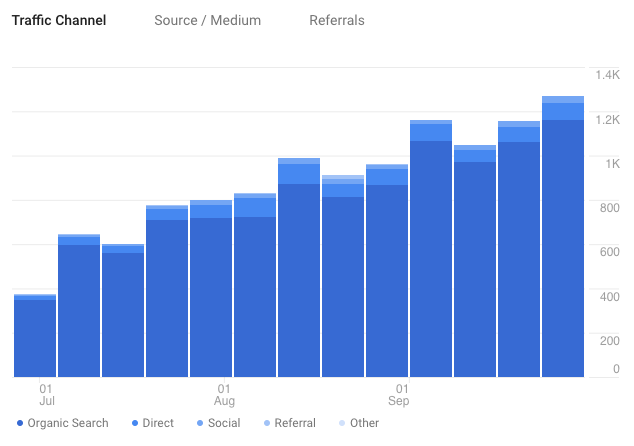 I like to take screenshots of the traffic channel graph at the end of the week. Otherwise, the most recent data point can get cut short.



Audience Overview Report
The Acquisition Overview report under Acquisition > Overview shows:

The number of users to your website (new versus returning),


What "channel" they came through to get there (organic refers to search engine results and is the number you should focus on the most as an SEO copywriter),


The number of conversions if your client has goals set up, and


Data on user behavior like average session duration and bounce rate.

Your acquisition report is most useful from a date comparison view. Figures like the total number of users don't give us that much information on their own. Say your website gets 100 users one day – that would be amazing if you're used to seeing 50, but awful if you normally get 200. Comparing dates helps put the report numbers in context.

That's essentially what you'll do in your case study: explain and put Analytics numbers into context. Specifically, you'll translate those numbers into real benefits. Real benefits you can create for future clients.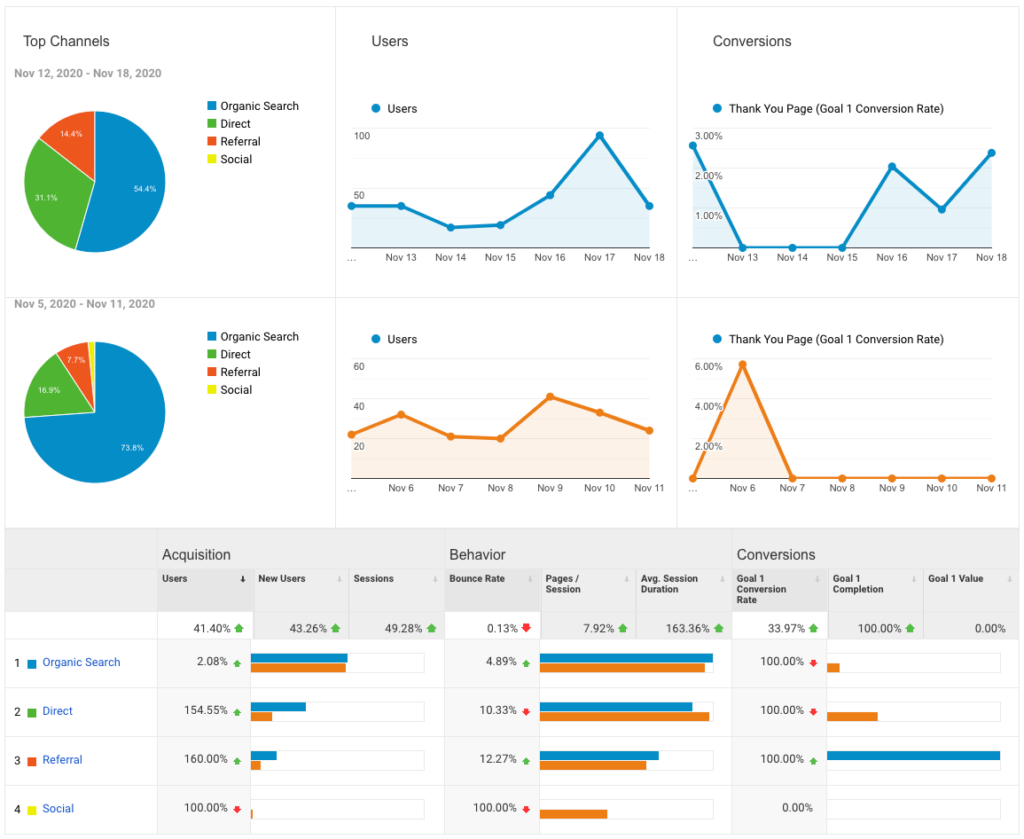 The easiest way to convey concrete benefits to clients is if they have goals set up in their Analytics. If you're lucky, your client will already have had their web design company set up their goals. 

Goals measure specific user events on the website. For example, your client may have a goal set to count every time someone submits a contact form or stays on their website for longer than two minutes. These count as "conversions."

You can see the total number of goal completions separated by channel. Looking at the organic channel, you can report to your client that they've had an X% increase in client inquiries from search engine visitors. 

If you've been writing your client's web content, that improvement is because of you! It means you've reached more people organically with your content and inspired more of them to actually contact your client.



Acquisition Channels Report
Your Channels report under Acquisition > All Traffic > Channels also has valuable information.

To analyze SEO, take a closer view of the "organic search" channel under this report. You can see how visitors who found the content through search engines interacted with the website. If you've been writing social media content for your client, you can also look under the "social" channel to see how those users are acting.

Again, the date comparison view is key to helping put these numbers into perspective. You want to see the percent change over time based on your copywriting efforts.

The best part about these reports is that they give you all the statistics you need. You don't have to do any extra math. It's all right in front of you. And once you pick a date range, Google keeps that date range selected as you move about your reports (except for your dashboard).



Audience Overview Report
The Audience Overview report under Audience > Overview has a nice layout for presenting audience behavior metrics like bounce rate and average session duration.

This report gives insight into how your content performs with your target audience. A date comparison view helps you understand the changes over time.


The greater the number of sessions per user shows that users return to the website more often. This informs Google and other search engines that users found the website's content valuable enough to return.


The longer the average session duration, the longer users spend on the website reading the content, meaning they've found what they were searching for.


The lower the bounce rate, the more people interact with the website.


The higher the pages per session demonstrates that users visit multiple pages on the website once they arrive.


Google and other search engine algorithms put a lot of weight into audience behavior. So these metrics show whether your website SEO is going in the right direction. Hopefully, your Analytics reflects your SEO efforts with positive results.

No one's perfect, so don't get discouraged if your case study doesn't show improvements all across the board. It's normal for a website's SEO performance to have its ups and downs.
How to Write Copy That Gets Results for Your Case Studies
Feeling inspired by Zeynep's SEO case study? You now have all the tools you need to create data-driven, compelling case studies for your own copywriting projects.

But you may still be wondering, "how do I write copy that gets results I'm proud to share?"

Delivering results for your clients helps you get returning clients, referrals, and happy clients. That's exactly why copywriting skill is such a huge emphasis of my program, Write Your Way to Freedom. You learn…


Results-driving copywriting technique. The proven methods that lead to trackable results for yourself and your clients.
Career-building techniques. The steps to take to land high-paying clients, like how to create a portfolio, write a case study, and pitch with precision.


Are you ready to learn the skills you need to fast-track your success as a freelance copywriter?

Apply for a strategy session to learn if Write Your Way to Freedom is the right fit for you.