This simple tool makes your copywriting customer research easier and more effective.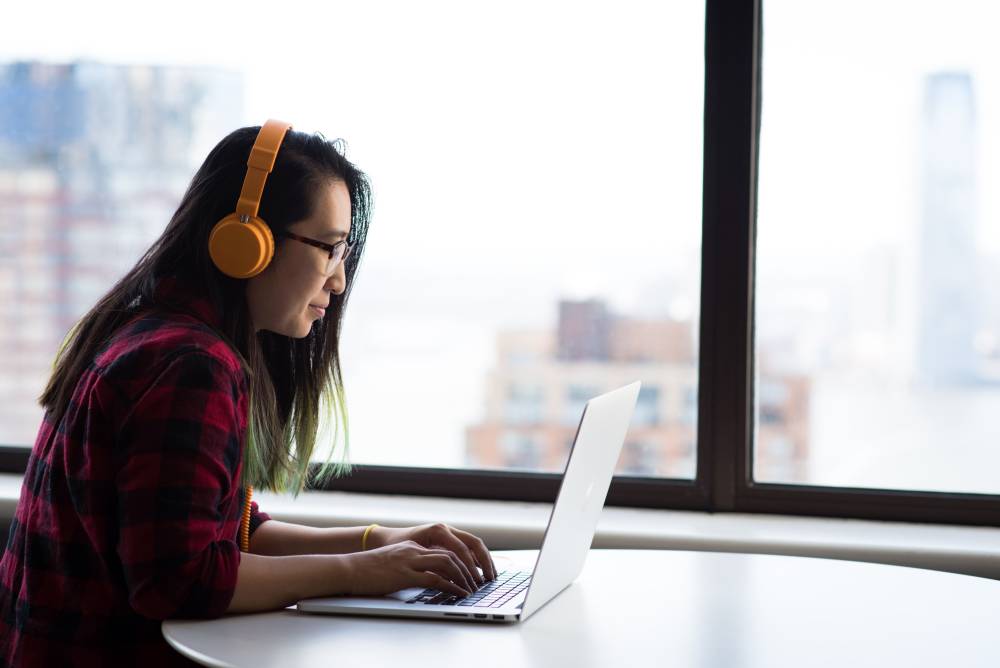 As a copywriter, understanding your audience is crucial to effective writing. You need to get crystal clear on who you're speaking to and how to resonate with them.

Many copywriters conduct customer research using Google and SEO data. These are clever places to start, but there's one tool that can make your research even more effective: actual customer feedback.

A Voice of Customer survey asks your audience precisely what their interests are. Despite how well you think you know your audience, their answers may surprise you.
What Is a Voice of Customer Survey?
It's true what they say, "when you market to everyone, you market to no one." Your copy is much more effective when speaking to a specific customer instead of a general audience. So, the first rule of successful copywriting is to get clear on your ideal audience.

A Voice of Customer survey is a questionnaire you send to your audience to ensure you speak to their most important wants and needs. It gathers their feedback on different products and services, as well as their satisfaction with the company. You can use this information to meet their needs and promote the products that are important to them.


These are a few benefits of using a Voice of Customer survey. Share these with your client as evidence of why you should conduct a survey.

Retain customers and build loyalty. Asking for feedback shows you care about supporting what the audience wants. Using the feedback to inform your future copy can make your content resonate more.


Minimize negative feedback online. Providing an outlet for feedback helps an audience feel heard and seen. This can reduce the chance of them leaving a negative review of your client's brand.


Refine your marketing strategy. Surveys reveal different needs and desires within your target audience. Segmenting these clients into groups allows you to market to them more effectively.


A survey is helpful because it captures your audience's needs from their perspective using their language.

You can do hours of research and develop a long list of logical reasons for your audience to buy something. But at the end of the day, your customers are humans with real and changing emotions. Sometimes, their priorities may be different than what you expected.

I once changed an entire project strategy after conducting a Voice of Customer survey.

It turned out, the audience was interested in a totally different product than my client and I expected. Creating a campaign around this product led to more profitable results and greater customer loyalty. A win-win! 👏🏻
How to Conduct a Voice of Customer Survey
You can conduct an effective Voice of Customer survey in a few different formats. To choose, consider how and where your ideal audience interacts online.


Where are you most likely to get through to the audience? These are a few of the ways to conduct a Voice of Customer survey: 

Social Media. If your client has an engaged following, you can create polls on Facebook or Instagram that ask a specific question. You can request open-ended replies or give them A/B options.


Survey Tool. Use a platform like Survey Monkey to create a simple survey. You can send the survey out to the client's email list with an incentive to respond. This tactic works best if their email list is active and engaged.


LinkedIn Post. You can create a poll on LinkedIn, similar to Facebook and Instagram. If you take this route, be sure that the consumers of the product follow the brand on LinkedIn. Otherwise, the answers you get may not be accurate.


Interview Requests. Reach out to someone in the audience who's left a positive review of the product. Ask them for an interview in which you can dive deeply into what they like about the product. Pay attention to the lingo they use to describe it.


If you request a survey or interview from your audience, be sure to give them an incentive to respond. It can be a discount or a free, helpful piece of content. Don't make the mistake of creating a fantastic survey that doesn't get engagement. Your audience is much more likely to respond if they receive value in exchange.

For example, say you're conducting research for an eCommerce brand selling skincare products. Your incentive to respond could be a free sample or free shipping on their next order.
5 Voice of Customer Survey Questions
Now that you know where to conduct a Voice of Customer survey, maybe you're wondering: what should I ask? The questions you send depend on the type of product and company you're promoting.

Let's use the same example of the skincare eCommerce brand. These are five sample questions you could include in your Voice of Customer survey:1


Of our products, which is your favorite? Why?
What skincare issue is most important to you right now?
What could we do to improve your experience?
What would make you want to use our products again?
How does using our products make you feel?


These questions offer a well-rounded view of which products are most important to the audience and why. You can create a campaign that speaks to these priorities and addresses the audience's concerns or objections.

A brand that uses customer feedback to its advantage is Glossier. Their marketing team constantly adjusts their content to meet the real-time desires of their audience.

Glossier's team uses customer feedback to refine the voice of their messaging. They also use the language their customers use to improve their brand overall. So, it's no surprise that Glossier became a world-renowned brand with many happy customers in less than a decade.2
Refine Your Customer Research Process
Are you interested in making copywriting more effective? Maybe you've been writing for a while but want to start pulling massive results for your clients.

Voice of Customer research helps you deeply understand your audience's perceptions, desires, and needs. How do you use that information in a way that compels them to take action? 

That's exactly what my copywriting course teaches you.

In Write Your Way to Freedom, you learn the psychology behind decision-making. You learn how to influence your audience into purchasing a product that can help them. Plus, I share my exact process for conducting effective customer research.

To learn more about developing copywriting skills that lead to lucrative results, take my free online copywriting masterclass: How to Build a Lucrative Freelance Copywriting Career.

Learn to refine your research process and copywriting skills for better results and client satisfaction.
Want to Watch Instead?
View my YouTube video on how to conduct Voice of Customer surveys. Subscribe here for more writing tips and advice on building a lucrative copywriting business. Have a question on copywriting or entrepreneurship? Leave a comment, and I'll potentially make a video that answers your question! 
Resources: