Enjoying your copywriting niche is key to long-term success.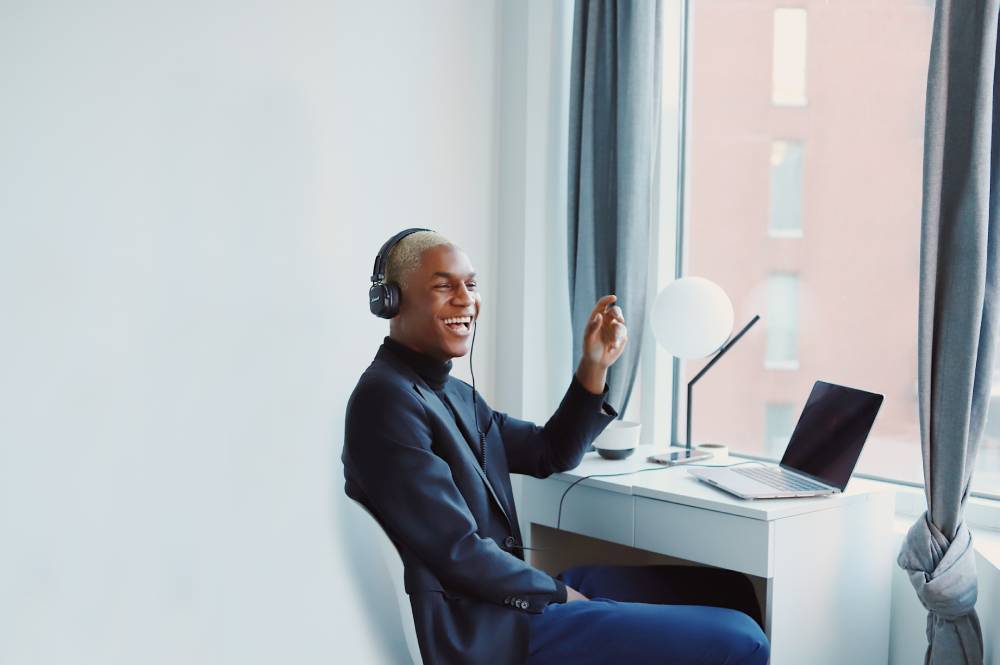 "What is a copywriting niche and why do I need one?" is one of the first questions you're probably asking as a newbie freelance copywriter.

A copywriting niche is the industry or type of copy you choose to specialize in. Picking a niche can skyrocket your success – and make your work more enjoyable.1 Here's how to do just that.
Why You Need a Copywriting Niche
As you develop your copywriting skills, you'll learn that the #1 rule in copy is to speak to one audience. The more specific you refer to their experiences, the more you resonate with them. The same rule applies when you're marketing yourself to potential clients.

Imagine you're interested in working with a business coach to help you grow your business. After doing some research, you're deciding between two different coaches.

The first coach has a broad message about how they help people in various businesses.

The other specializes in the copywriting field specifically. Their site describes exactly what you're struggling with, outlines steps to success in your specific industry, and her copy makes you feel like she's reading your mind.

I'm willing to bet you'd go with option #2.

When your messaging is broad and aims to speak to everyone, it ends up resonating with no one. Picking one copywriting niche allows you to get very specific on your potential client's pain points and how you can help them.

And when you specialize in one industry, you become very familiar and knowledgeable about the subjects in your field. This makes you more credible as you become an expert in your niche.

There are two types of copywriting niches to choose from:


Audience/Industry.
You focus on a specific industry – like health and wellness.
Type of Copy.
You only offer one or a few related types of copy, such as email copy or launch copy.

If you're first starting out as a copywriter, I recommend you choose an industry for your copywriting niche. This gives you the opportunity to explore different types of copy. If you discover that there's one service you absolutely love, you can specialize in this down the road.
How to Find Your Copywriting Niche
Too many newbie copywriters get caught up in finding the most profitable copywriting niches. But to find true success and profit in your copywriting business – you need to enjoy your work. So, your search for a copywriting niche should consider your interests and potential opportunities.


To discover the copywriting niches that align with your interests, list out the…


Past experiences you could use. Can you apply your knowledge from a past job to a specific copywriting niche? Let's say you're leaving your career as a wedding planner to pursue writing. You could specialize in creating content for businesses in the wedding industry.

But remember, you don't have to stick with a field you're familiar with. If you hated the wedding planning world, pivot to something else! Tons of copywriters start with no experience in their industry and then become experts in it.


Topics you could talk about all day. Are you fascinated by personal finance? Does personal development get you excited? List out the topics that interest you, that you could research for hours without getting tired of. There's a high likelihood you can find a copywriting niche that relates to your interests.

Take me for example. I love learning about biology, the science behind body functions, and how to optimize health. So, I chose medical copywriting as my niche – and I genuinely enjoy getting my work done.


Businesses you look up to. Which brands would you be proud to work with? If you admire many companies in the same field, you may want to focus on that industry.

Don't be afraid to reach out to industry-leading brands. Once you get a few projects under your belt, send them a killer cold email. The number of responses you get may surprise you.


You became a freelance copywriter to be your own boss and enjoy your work, right? So, don't let fear motivate you into choosing a niche that isn't right for you.

If you're procrastinating and not enjoying your work, it's probably time to change your niche. If you get excited and energized when writing on the topics in your field, you're on the right path. Loving your work IS possible – and you actually grow faster when you do.
List of Copywriting Niches
It's important to tailor your copywriting niche search to your specific interests. But if you're just starting out, you may be wondering where to even begin.


To get you started here's a shortlist of copywriting niches that my copywriting students have found success in:

Personal Development
Beauty
Health and Wellness
Sustainability
Personal Finance
Equine
Textiles
Travel
Wedding Industry
Food & Beverage
Local Businesses
Pet Industry
Sustainability
Breweries/Spirits/Wine
Interior Design
Legal Firms

This list is only a fraction of the copywriting niches you can choose from. There are so many industries that need effective, conscious copywriters like you.

Is there an industry you're interested in that isn't on any of the popular lists of copywriting niches? I encourage you to explore it anyway to see if you can make it lucrative.

Once you've determined the copywriting niches that interest you, determine whether there are opportunities in the field. Are there businesses or entrepreneurs in the niche that would benefit from your copywriting? If so, you can make the niche profitable.
Still Having Trouble Finding a Copywriting Niche?
You're not alone. New copywriters usually get stuck on this step in the beginning. You're feeling the pressure to choose the right niche on the first try – so you're afraid to choose one at all.

As a business owner, you get to decide how you evolve your services and grow your business. If you start out in a niche that you don't end up enjoying, you can pivot down the road. Here's your permission to take action, even if you don't feel totally sure.

If you're looking for more support in starting your copywriting business, I can help. My copywriting course, Write Your Way to Freedom, gives you a roadmap on choosing your niche, developing your website, and pitching clients effectively.

Plus, you get access to a Facebook group with hundreds of copywriters in different niches. It makes me proud to see our members providing guidance on their specialties and helping those just starting out. You grow much faster when you have the support of other copywriters – and we can't wait for you to join us!


To learn more, check out my free online copywriting masterclass: How to Build a Lucrative Freelance Copywriting Career

Prefer to Watch?
In this Youtube video, I explain how to find the copywriting niche that's right for you. Subscribe here for more tips on exactly how to grow a copywriting business that's both lucrative and fulfilling.
Resources: